this past weekend the weather in
New York City
was gorgeous.
especially on Sunday. the sun was
shinning
and the chill of Fall could only be felt with a slight breeze here and there. i love love love this time of year when I can justify
rocking skirts
with boots. i paired this awesome
mint
colored skirt from
American Apparel
that i wore here during
Fashion Week
with the ox blood colored top from H&M. and a little leather goes a long way!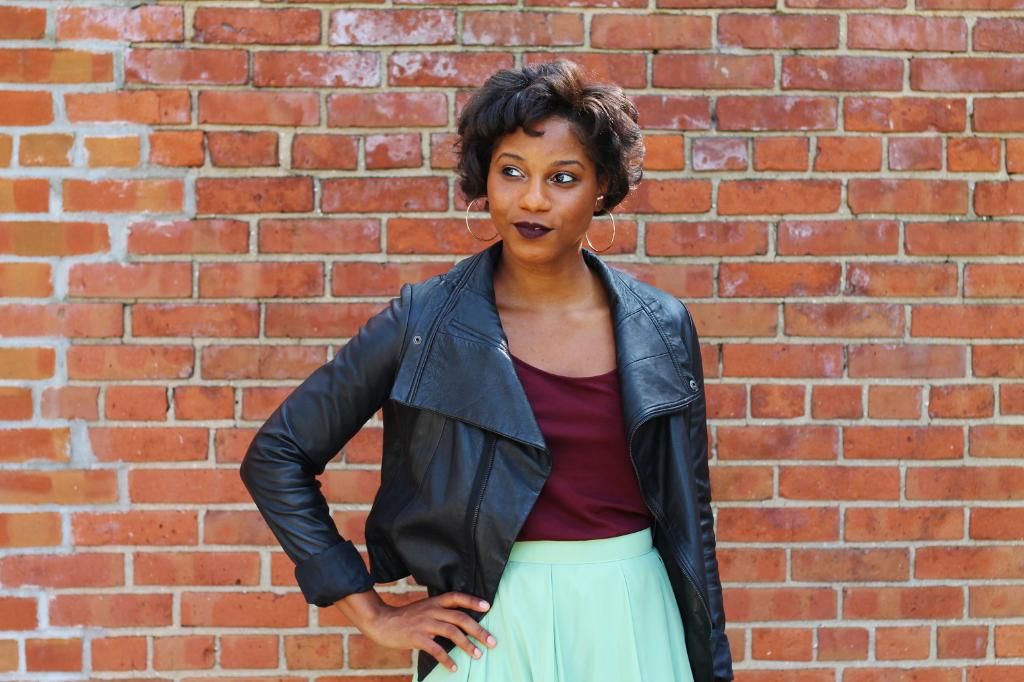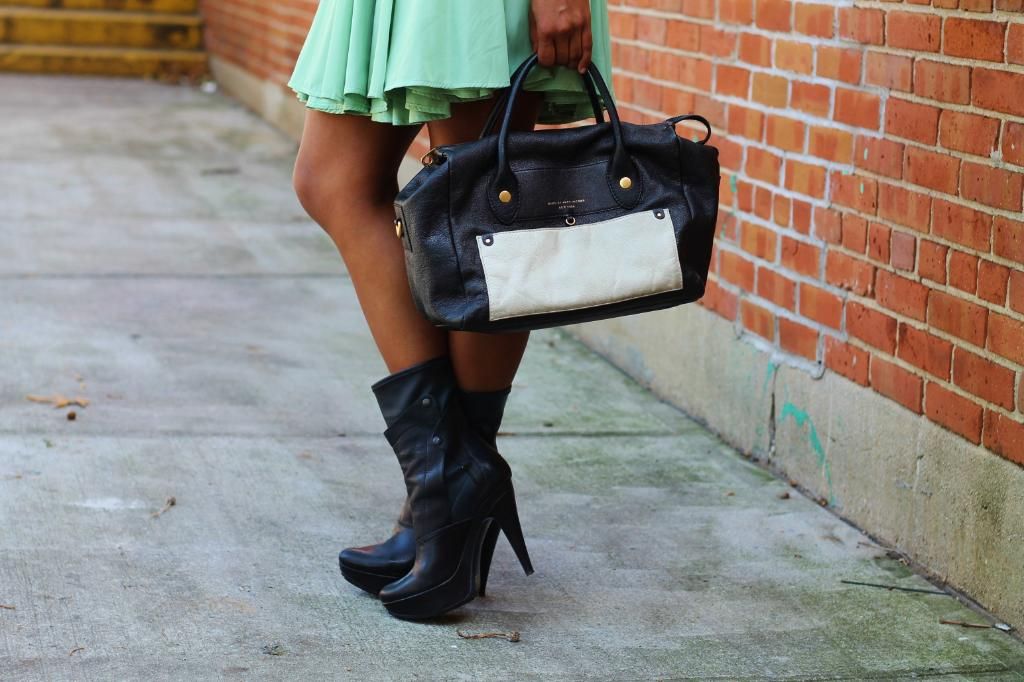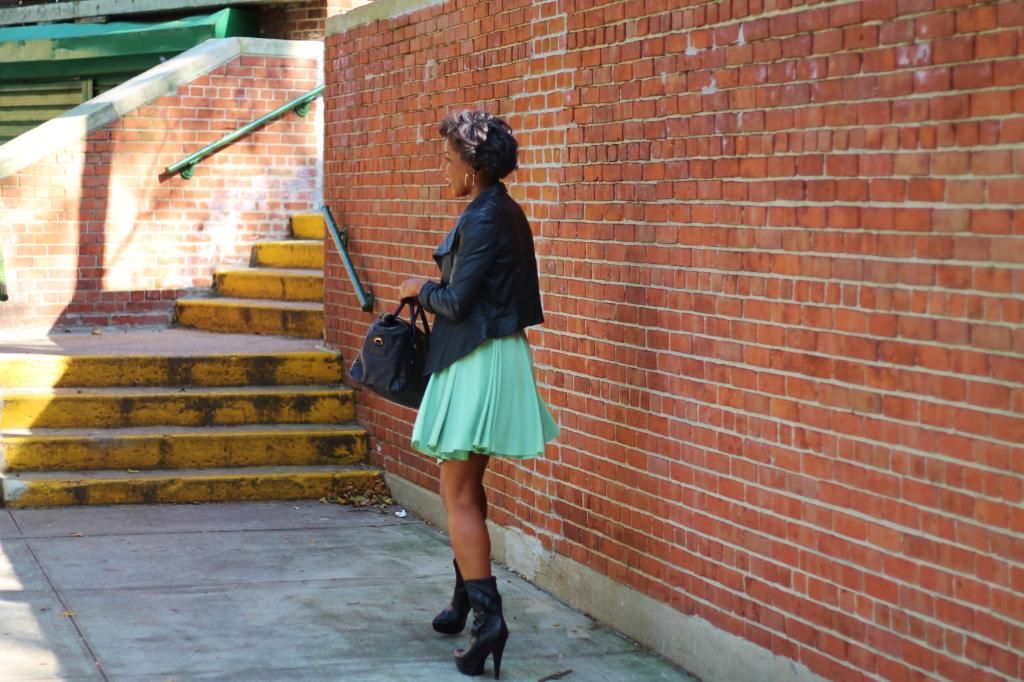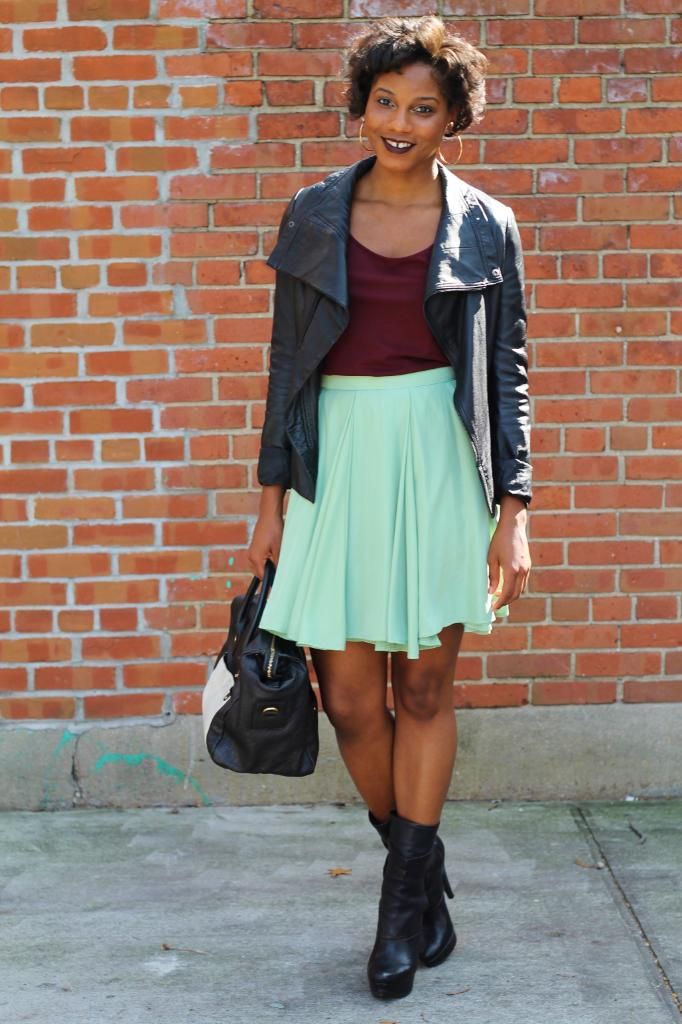 Top: H&M | Skirt:
American Apparel
| Leather Jacket: Dallin Chase | Shoes: Vera Wang
yes…my first time wearing my favorite leather jacket this fall. there's nothing quite like a good broken in
leather jacket
. i paired it with my one of my first
major shoe purchases Vera Wang
Lavender boots. I noticed that
Nordstroms Rack
sells a lot of cool
Vera Wang
shoes for nearly half the original price…so check them out. im trying out this really dark blackish/purple-ish lip pencil from
NARS
. i wanted something almost black but not quite. its super edgy and im digging it.
xx
Monroe
follow me on instagram: @monroesteele
Photography by Tiona D.