something about black skinny jeans just screams "Im A Rockstar!" to me.
i've have the jeans for some and rarely wear them but today i was feeling like a badass and decided to take them out for a spin. i added my favorite
cross print tee
from Forever 21 and a top hat from top shop. once again super amped that its cool enough for hats…but me no likey sweaters.
i just went through my winter clothing and donated about 75% of my sweaters because they were so ravaged from the past 2 winters. i will definitely be going top shopping soon or i will freeze to death in winter. lol.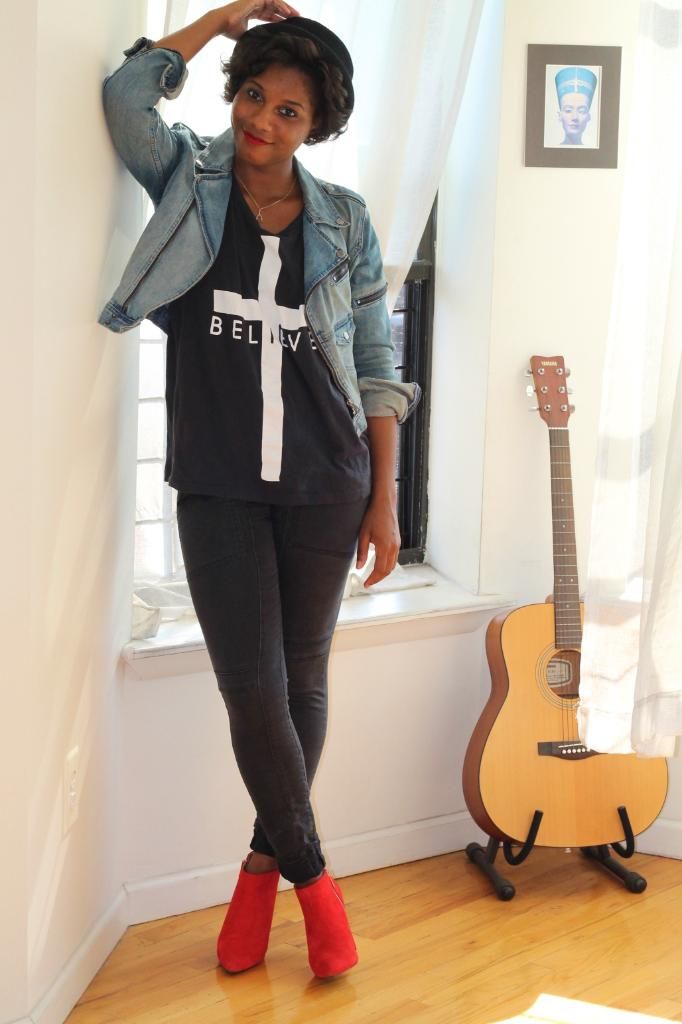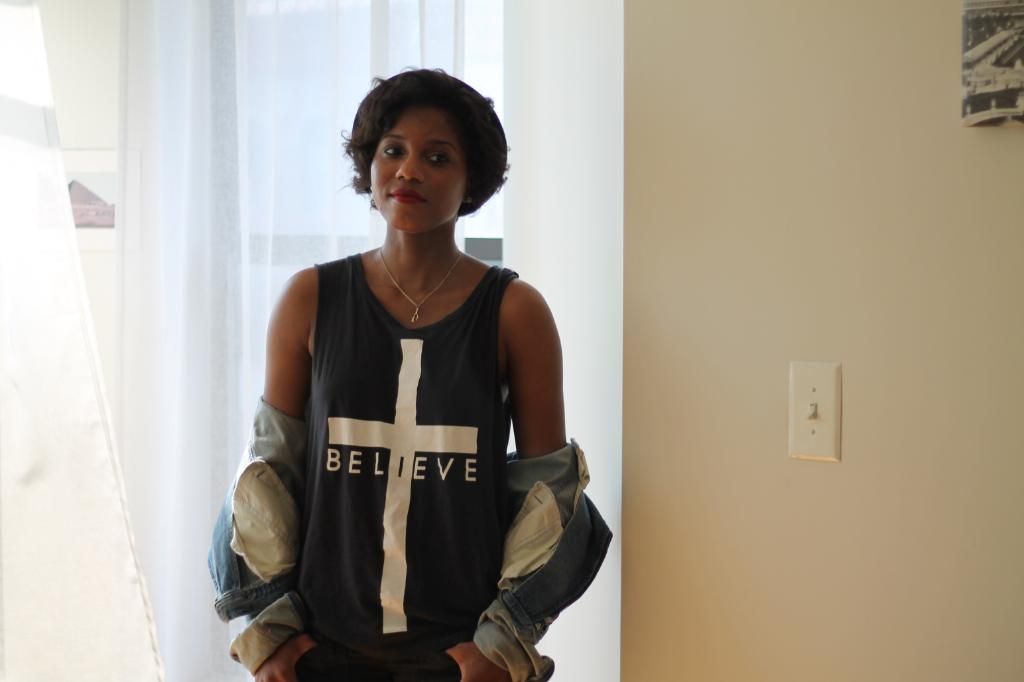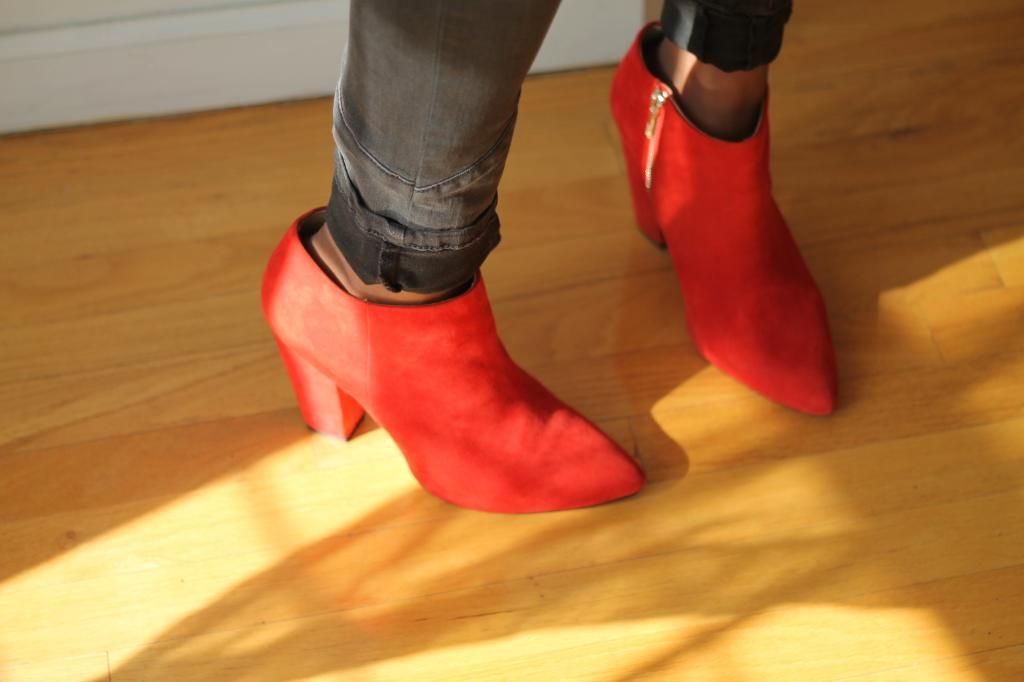 Top: Forever 21 | Jeans: Free People | Jacket: H&M | Booties:
Zara
| Hat: Top Shop
all black with a pop of red in the
booties
! these are seriously my favorite boots and im so glad i stepped outside my
comfort zone
of hardly ever wearing red and buying these boots. i always get questions about this denim jacket. i got it like 3 years ago at H&M. I've had it so long but i've never ever
washed it
..lol. i find that the stains and the dirt really make it look broken in and vintage. it also fits me perfectly and i think washing it would destroy all the
charm
of it.
have you ever had something you didn't wash to preserve its essence?
xx
Monroe
follow me on instagram: @monroesteele
Photography by Tiona D.