well not really but these glasses are spitfire glasses and I.LOVE.THEM.
don't they remind you of the old school flip up glasses? Unfortunately these don't flip up but I can take off the shades and turn them into nerd glasses. So nifty…2-in-1…sunnies and nerdies (I just coined the word nerdies)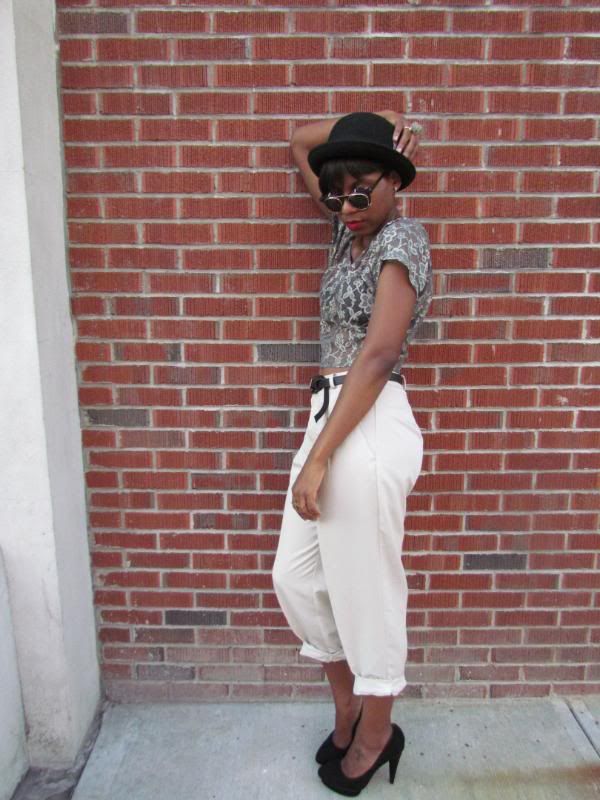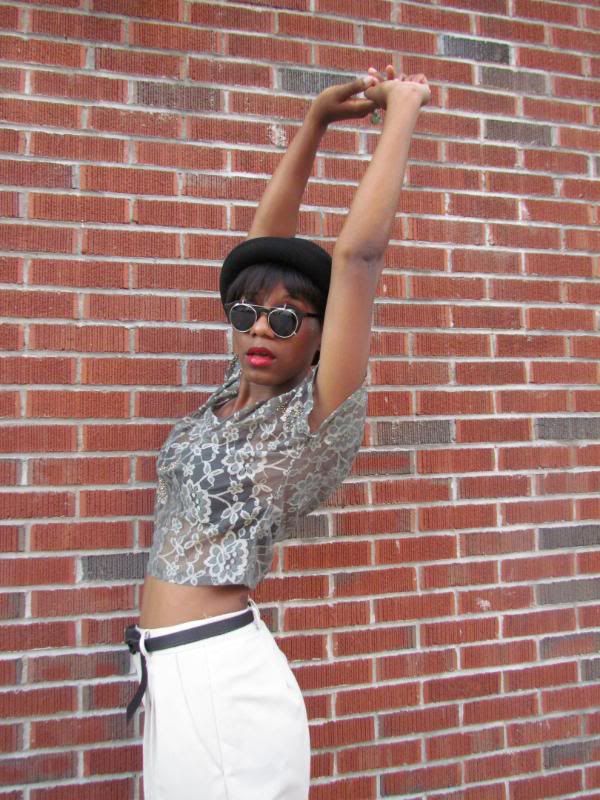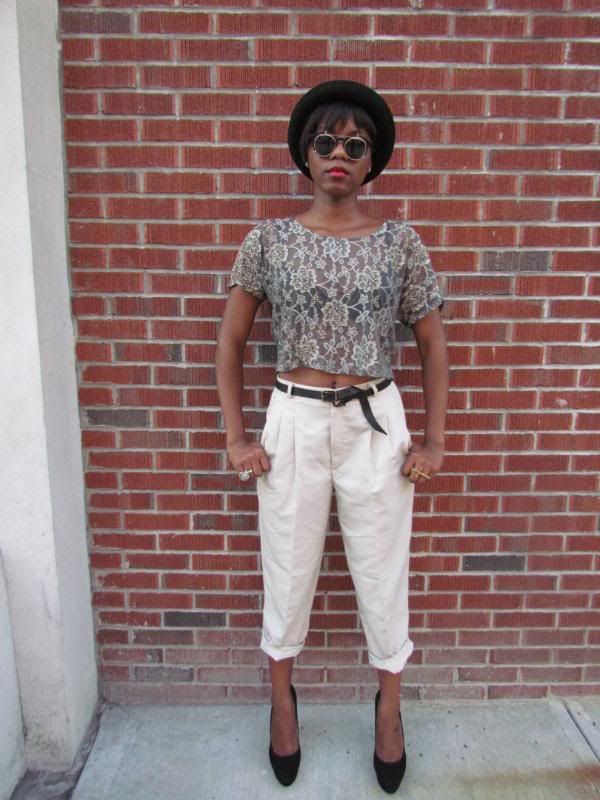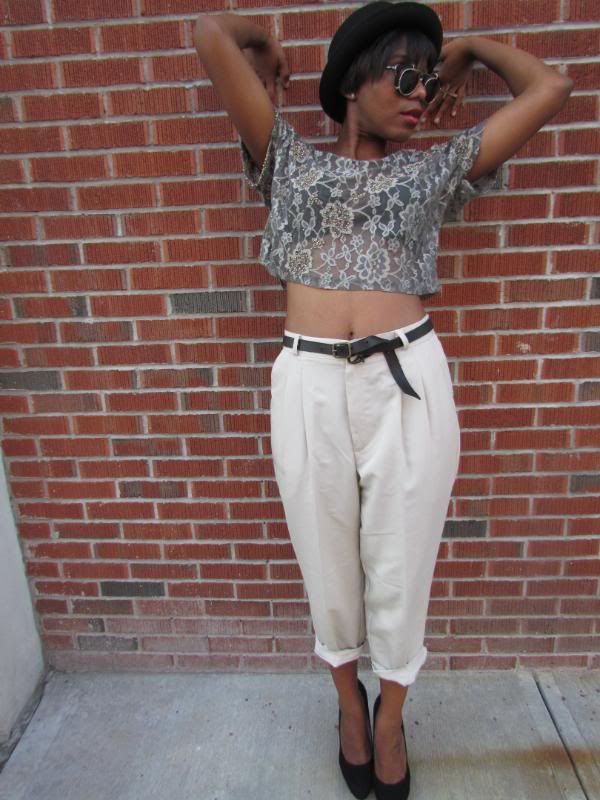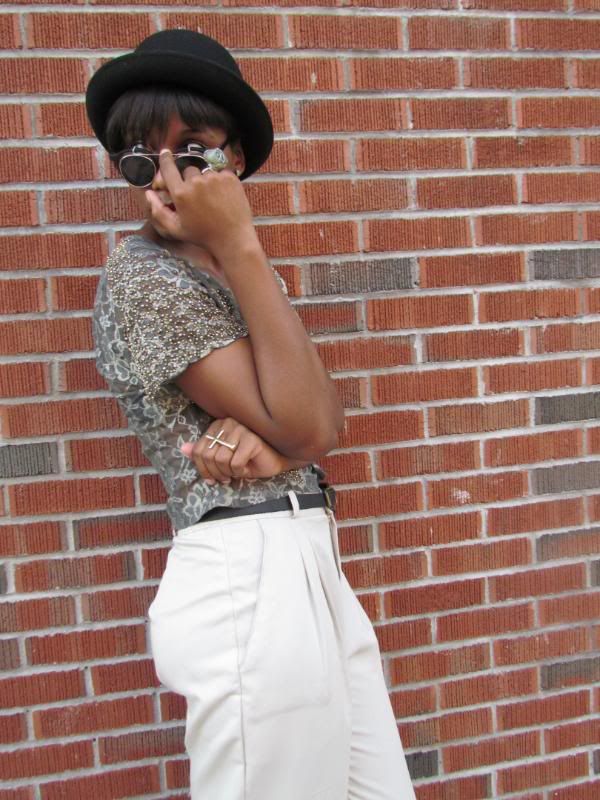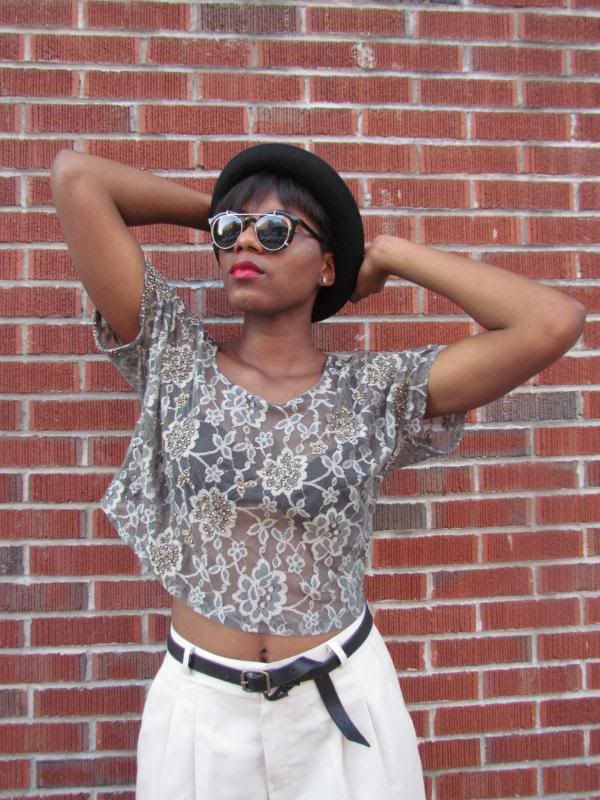 Rings: Cross is ASOS Blue Stone is Top Shop
Belt: H&M mens department
Hat: Random Hat store on Bway see the rest of my hat collection
HERE
Oh yes…I felt Fall in the air yesterday. I actually do like summer but I'm so done with sweating my hair into an afro. I like a little chill. I think
72
degrees is the
peerrrrrrfect
weather. Plus everyday that passes gets me
closer
to
Fashion Week
. Thus the happy dance in the last photo with the tune "Bam Bam Bambadum"
(New York, New York in my head)
ha.
P.S.
I have the SICKEST giveaway coming up for fashion week or when I hit 500 followers which ever comes first!
xoxo
Monroe