Gadget, small mechanical or electronic device with a practical use, but often thought of as a novelty (Websters Dictionary). Why the definition? I was Skyp-ing with a good friend in Hawaii and he watched as I so happily chose my accessories. He must have realized I was satisfied once I gave the final twirl and kiss to the mirror when he blurted,
"I see you have your gadgets, there cool , now your armed and loaded for the day."
I thought it was hilarious being he's a twelfth year Navy serviceman referring to my accessories as gadgets. I was into the spin instantly and it allowed me to see accessories in another light. Sure, we all know what they can do for a white tee, bare neck, collard crop, or naked wrist. Small and subtle, bold and loud, hard and metallic, textured filled, encrusted conversational, can be the tone to any ensemble. I felt as if another eye opened and when I tried explaining what the word "gadget"did for me he looked back with a blank stare, typical. It went right over his head
I'm 1000% sure you get it though, indulge in the awesome gadgets I spotted and snapped during NYFW.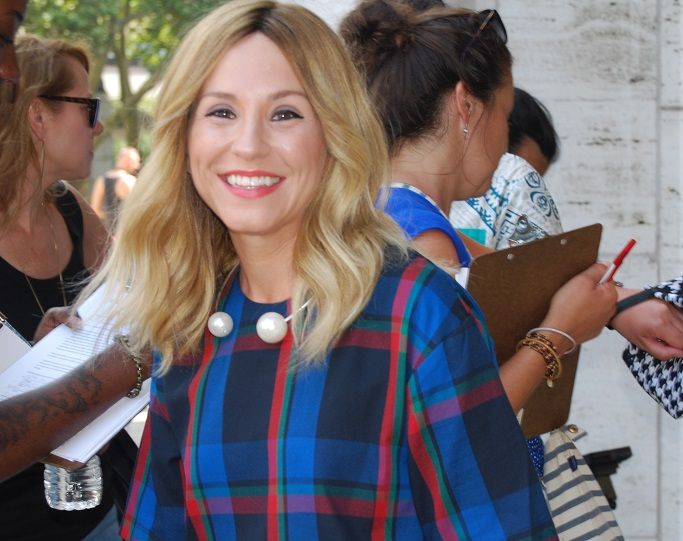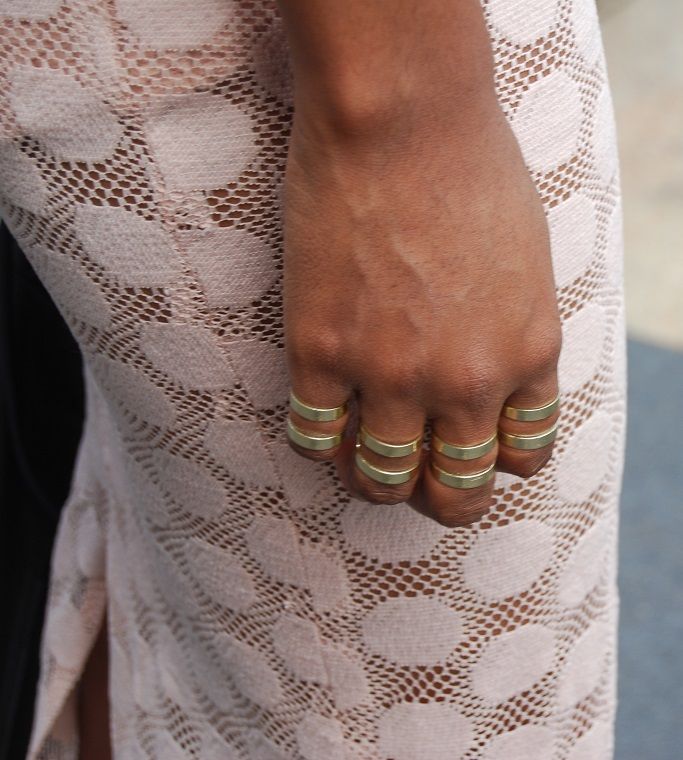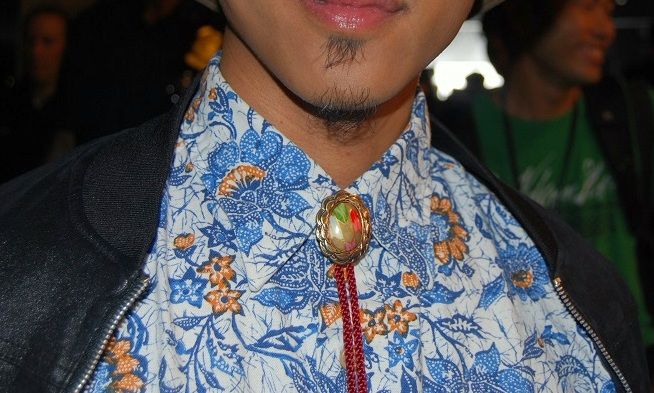 All photos shot by me, Jade
Did you take it all in as I did? Want more ? Comment below.
Keep up with me on on Instagram @jadeb_ford.
Milan Fashion Week is next and Monroe and I will be there.
If you love thrifting and are in the NYC area make sure to check out #ReadySetThrift this Saturday!
Hosted by blogger and on-air style expert, Patrice J. Williams, Ready, Set, Thrift! will be an evening of style tips, interactive games, raffle prizes, drinks, light bites and music.
The night starts with a panel discussion of style tastemakers:
-Monroe Steele: fashion writer and blogger behind Fashion Steele NYC
-Angela Denae: personal and Keaton Row stylist
-Helen Nurse: owner of TracyChambers Vintage boutique
Attendees will learn the ins and outs of thrifting, how to make the "cheap" look chic and how to find runway styles at any secondhand store.
After the panel, we'll get into some thrift shopping fun. Shoppers will be able to score a bag full of clothing for $25. Yup, all you can stuff in a bag is yours for just $25. In the past I've fit 40+ items in a single bag. Also, we'll be raffling off tons of clothes and accessories throughout the night.
Tickets must be purchased in advance. $10 ticket includes: drinks, light bites and two complimentary raffle tickets.
Clothing will be $25 per bag and additional raffle tickets can be purchased.
JadeB, Signing Off