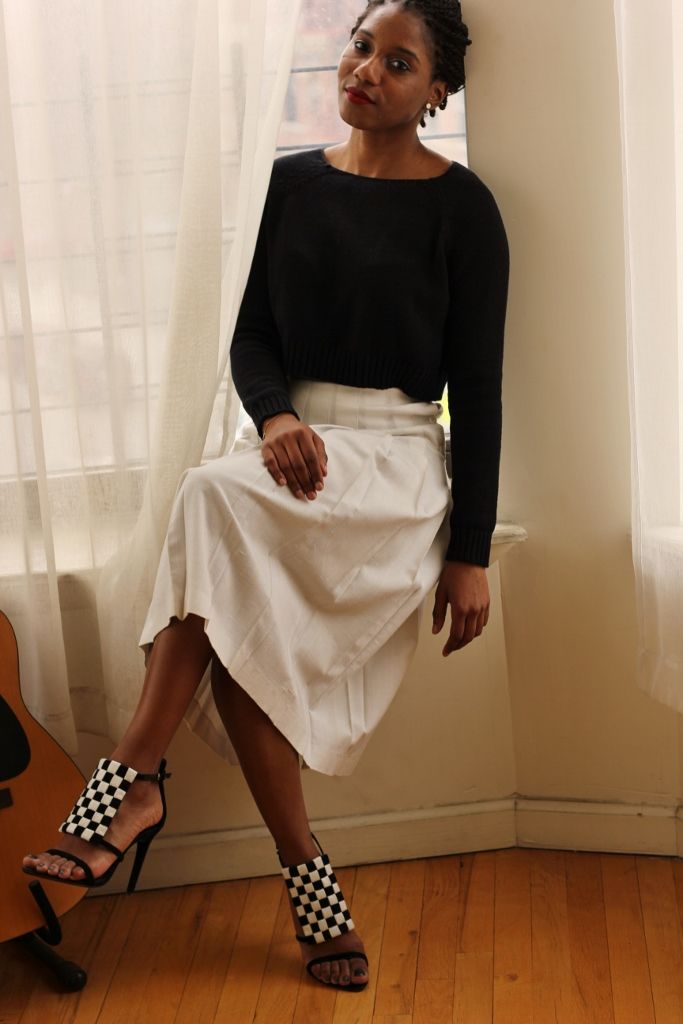 Yes it finally feels like Spring. Today the sun is shining, you don't need a bubble coat and I'm ready to start rocking one of my favorite trends of the season: monochrome black and white. These shoes from Proenza Schouler were an impulse purchase when I saw them marked 70% off at Shoescribe.com. I was fresh off a break up and needed a shoe fix immediately and these fit the bill. I got them at a fashion STEELE no less. I'd had them on my wish list ever since I'd seen one of my favorite bloggers Nicole Warne rocking them.
Top: Forever 21 | Skirt: Thrifted | Shoes: Proenza Schouler
Nothing says Spring like a school teacher pleated heavy white linen skirt. I love this skirt for so many reasons and refuse to give it up, especially since I paid less than $10 for it. This is my first pair of Proenza Schouler heels and they are very well made. I love the basket weave patter of the leather and the suede. These are surely high on the list of my favorite pair of shoes, along with these and these that I've worn the crap out of lately and need to get a heel tip replaced. Hope everyone enjoys the lovely weather we are experiencing here in NYC today.
xx
Monroe