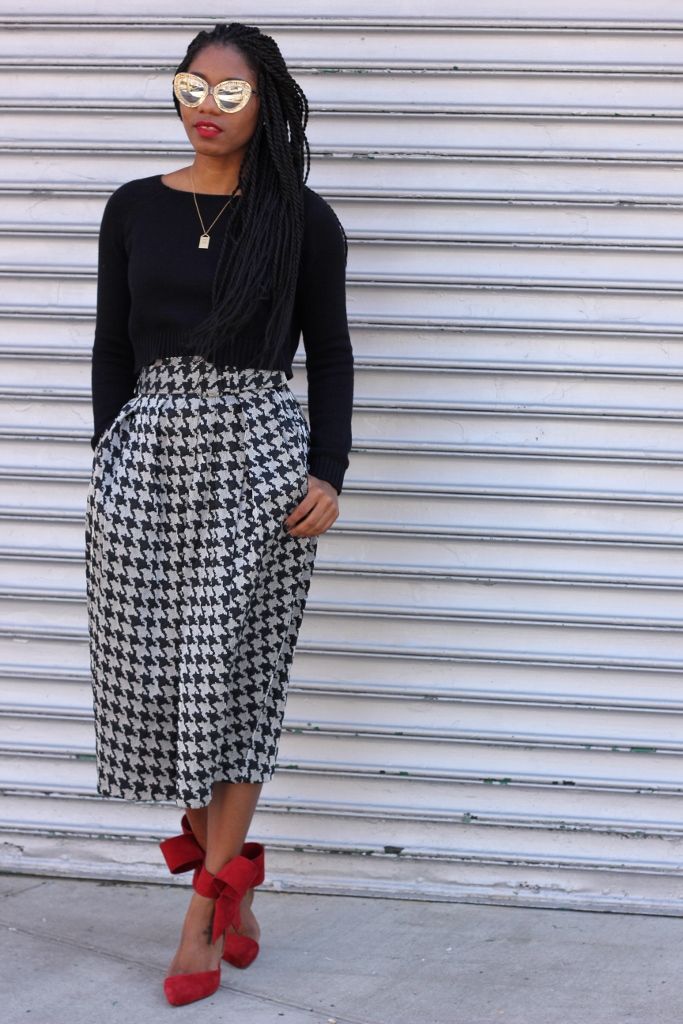 this past weekend was pretty amazing in terms of weather. i thought I'd take my Bow Pumps out for a spin. I also wore them here during New York Fashion Week. They are serious shoe porn and I can't count how many times I got stopped on the street. The last time I wore this skirt I was in Paris and with Paris Fashion Week coming up I am missing out on the action. My inbox is full of invites and I am unable to attend but it really excites me that I am even still getting invitations! I am definitely going to go back again in September.
Skirt: Max Mara via Reciproque | Cropped Sweater: Forever 21 | Heels: Aminah Jillil | Sunnies: Karen Walker
I got this amazing skirt at a designer consignment store in Paris that I dropped an equivalent of a G in. It was well worth it and when I return to Paris I will go there again with monies in tow. I spent the day reminiscing about my time spent in Paris. I really do miss it so much. So much that I've though about packing up my little life and moving there. Maybe one day. Who knows…until September….
PS. There is an amazing Friends and Family sale happening at Saks Off 5th from Feb 26-March 4th. Make sure to check it out for merch up to 60% off! Can we say in unison Fashion STEELE!
xx
Monroe