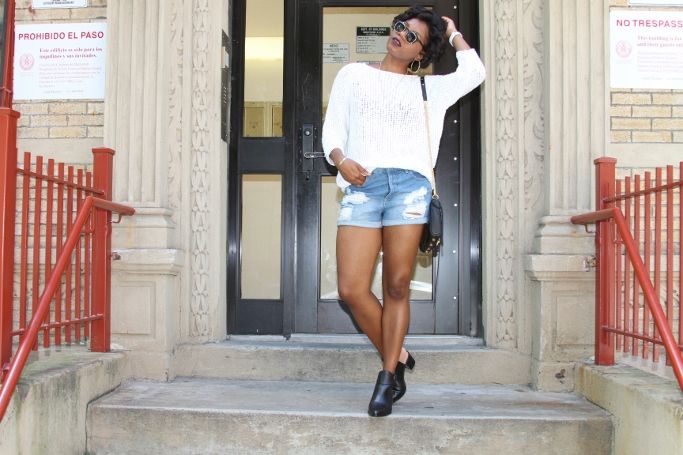 yes…Fall is in the air. there is a slight chill during the days now and gentle cool breezes at night. I've stopped using my air conditioner which is how I know for sure Fall is on the horizon. Buzz about
New York Fashion Week
has started stirring which is another tale-tale sign of Fall. Then there are the major sales happening everywhere and the
September issues of magazines
which are
always
extra heavy
. I'm slightly sad summer is almost gone but happy because of all the things September will bring such as cozy light weight sweaters,
booties
and
dark lipstick
. Not to mention fashion week and Paris!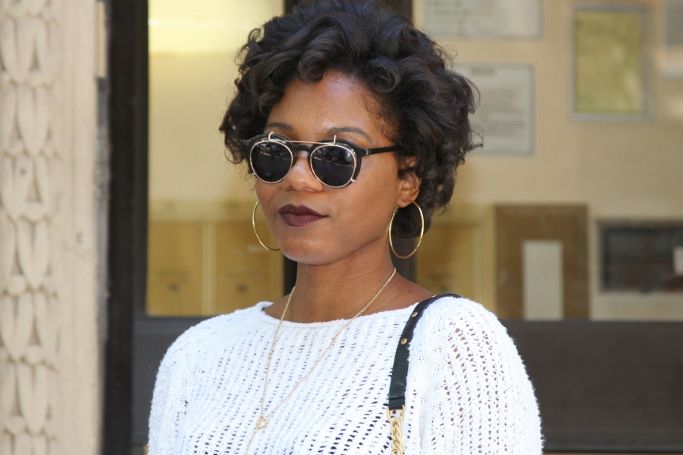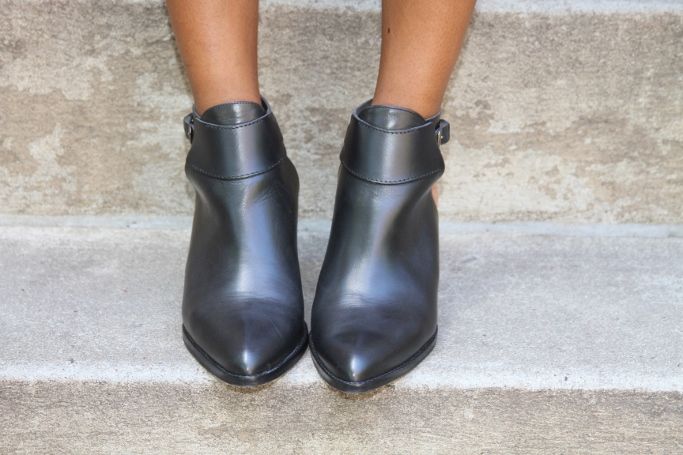 Sweater: Zara (got it on sale) | Shorts: Forever 21 | Booties: Zara | Sunnies: Spitfire
this is my new favorite light weigh sweater that I scored at Zara for $19.99 a fashion STEELE no doubt. I've worn it several times since purchase and am thinking of going back and stocking up on other colors. I also got these fab booties too. I've been looking for something similar and they are very Alexander Wang like and I love that they are simple and the leather is very supple. I cant wait till they are worn in and scuffed up.
Photography by Tiona D.