thats right put in work, eat that salad no dessert…WHAT no dessert???efff that!
A lot of you have been asking about my workout regime so I put together a little outfit post to show how I keep in shape. To start off I take a lot of outfit pictures standing on one leg in high heels to increase my calf strength and balance. hehe
Notice my MAC & Milk T-Shirt from my first ever
IFB Conference
. So stoked for IFB next month..blogger extravaganza!
I drink mostly water. I gave soda up for lent and just kinda never really drank it again. I find that drinking it out of a wine glass makes it taste better. It's also helped a lot with my acne. Yes I have acne..and I dont photoshop my pimples out either. lol.

The only real exercise I do is on my
Wii Fit
and my favorite is the
hoola hoop
game. It really gets those abs tight and works out your legs too! If you don't have Wii just get a hoola hop!
Theres that one leg stance again..while washing dishes…lol.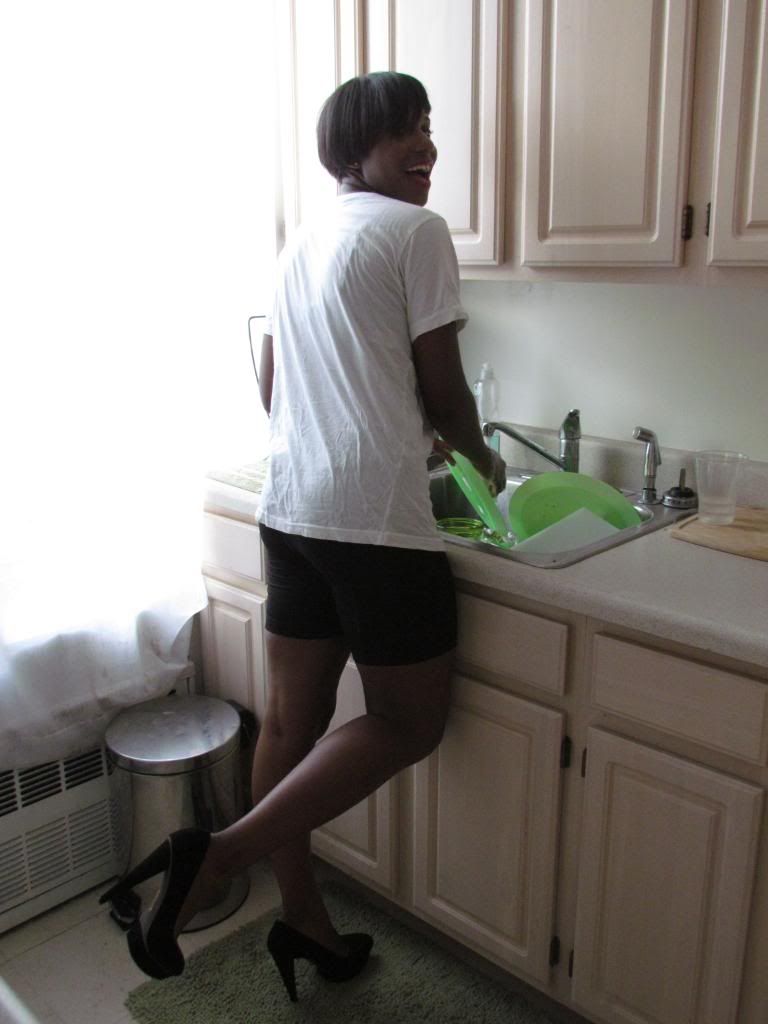 I balance huge september magazine issues on my head while walking in
5 inch heels
. I also lift them up and down to build up my biceps. no flappy arms for me!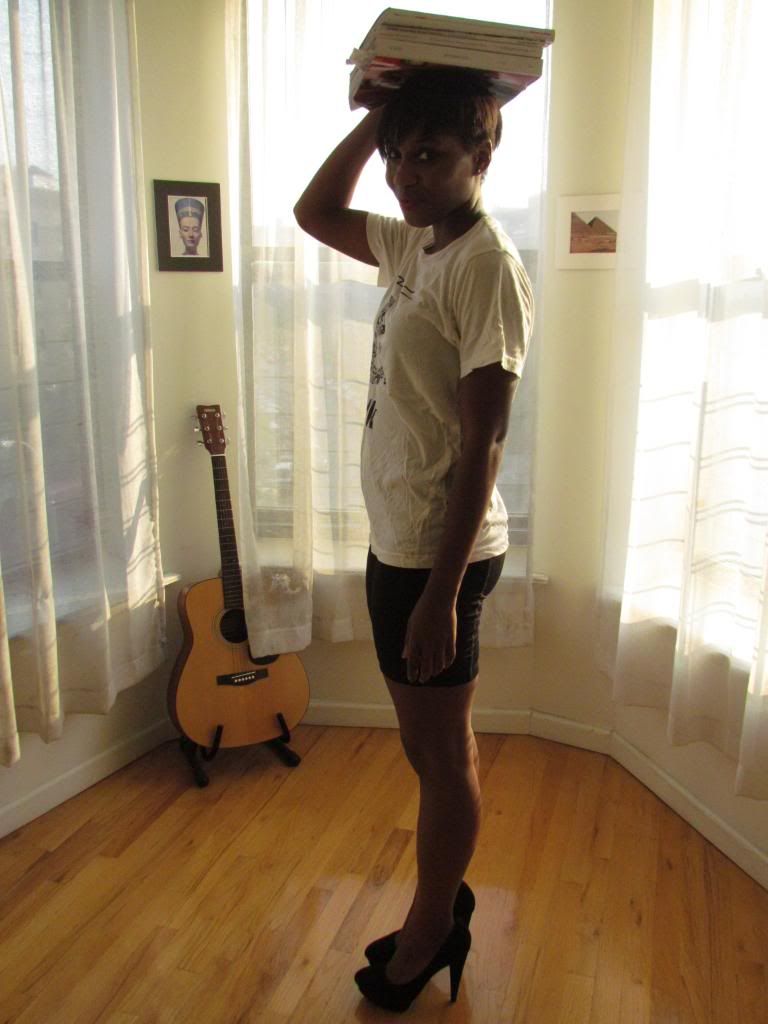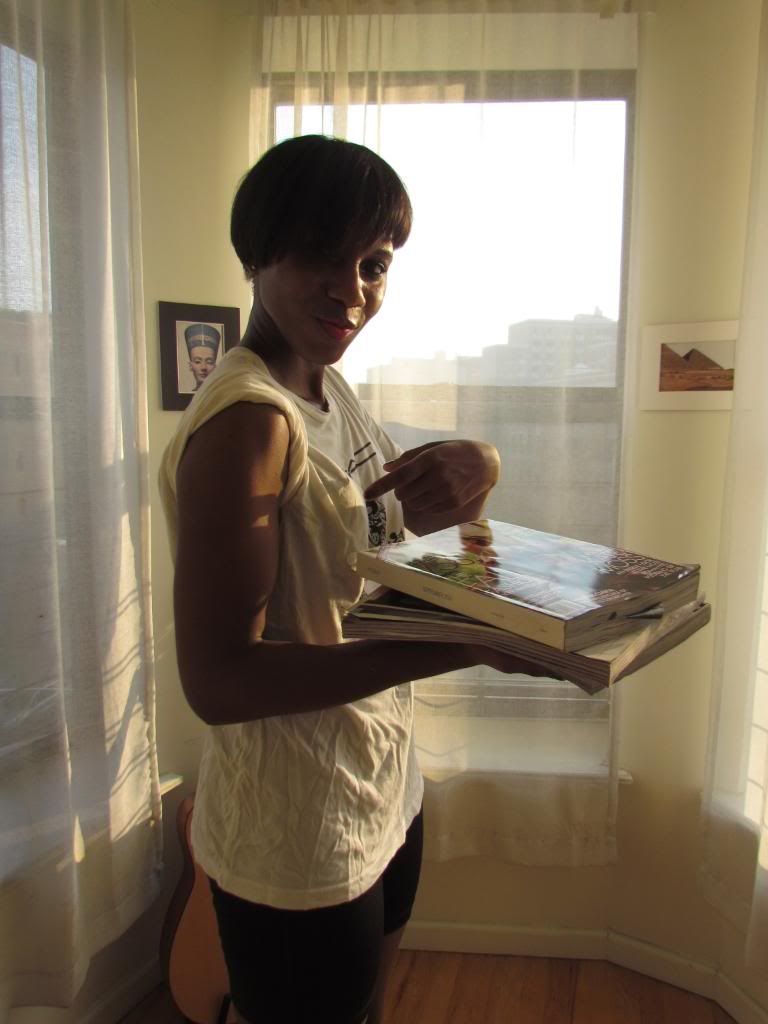 Next up I live in a 5th Floor Walkup. So I get a workout for my legs atleast twice a day.
Lastly, I do not deprive myself. I eat cookies, ice cream and cake all the time. Sometimes for dinner.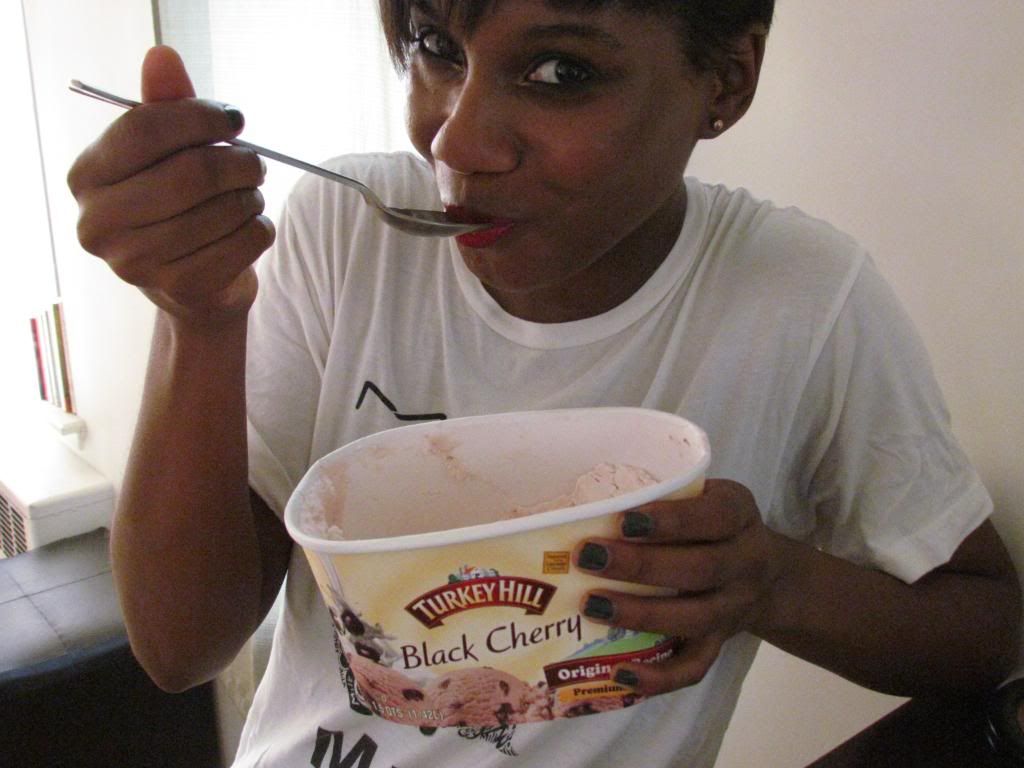 No but really I don't exercise other than my
Wii Fit
. I do a lot of lifting and walking for work which is why my arms are so buff. I actually try not to do too much lifting because I dont want them to get too
buff
(gross).
I'm sure at some point I will have to start exercising for real…but until then I'm relying on my good genes and high metabolism.
xoxo
Monroe