anyone else used to watch that late night show Taxi Cab Confessions? It was really good! I wonder what ever happened to it? New York City is synonymous with the yellow cab so I had to do a post with one. I loved cabbing it when I'm wearing heels but for the most post im a subway kinda gal. I find that the train gets you anywhere in Manhattan in 20 minutes or less if you really know the subway lines. I swear I can get from
Washington Heights
to
Washington Square Park
in 26 minutes flat.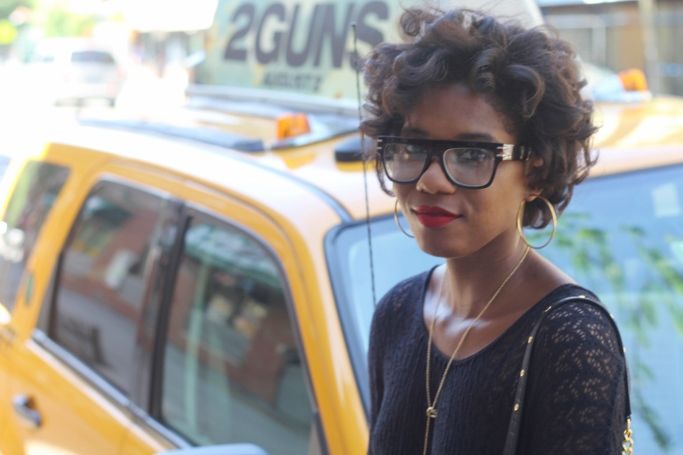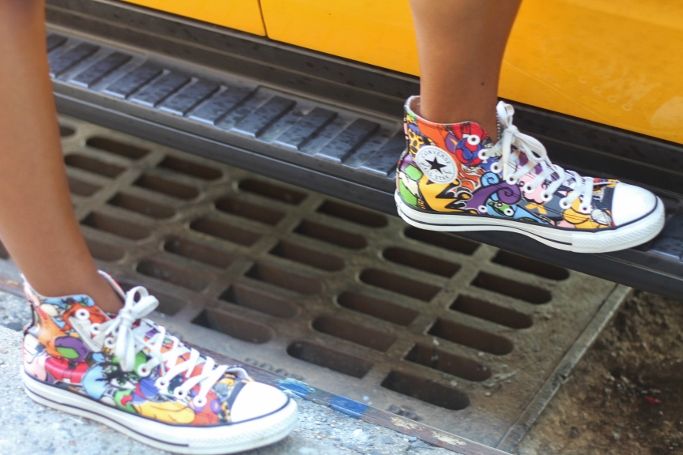 Top: Can't remember where its from | Shorts: Urban Outfitters | Shoes: Converse | Bag: Rebecca Minkoff
sometimes I like a good sturdy
sneaker
…especially when im running around town doing errands. here is something they don't tell you about living in
New York
.
if your building isn't new and doesn't have more than six floors there is NOT an elevator. I live on the 5th floor and always (on purpose) omit to guest visiting for the first time that there is no elevator until they buzz my buzzer. thus I carry my
loads of laundry
when washing as well as my tons of bags of groceries up 5 flights on a regular basis and pretty much have it down to a science.
Oh New York, New York with your rat infested subway stations, non central air conditioned apartment buildings and rising prices of metro cards…how I love thee.
Photography By Tiona D.