Independence Day has come and gone. It was brutally hot. I went for this red, white and denim blue look. The overalls I picked up from
Urban Outfitters
, which is quickly becoming one of my favorite stores. See them worn differently
HERE
. It's easy breezy but its pretty expensive…even more so than Zara on occasion. I actually got a few new items from
Urban Outfitters
today. Even though i'm on a spending freeze until I go to Paris I had to have this one special t-shirt!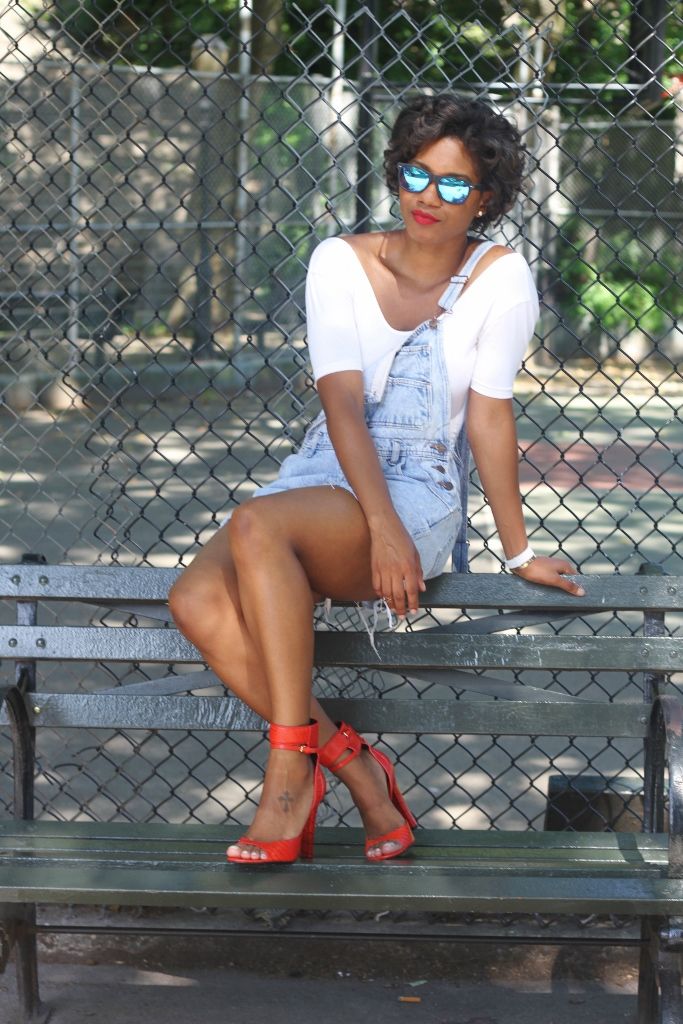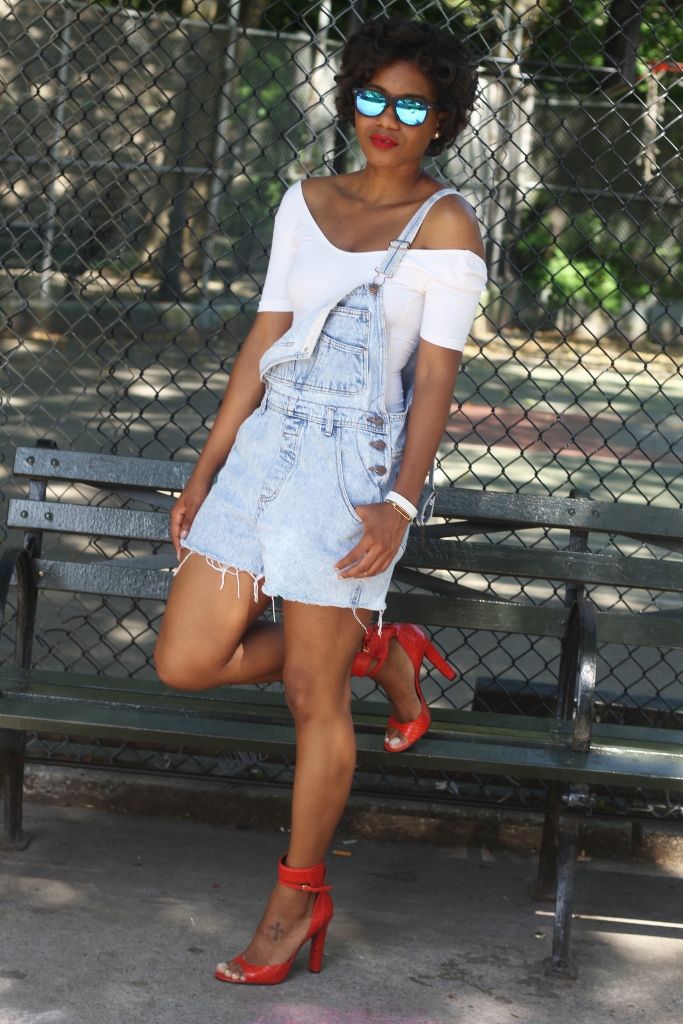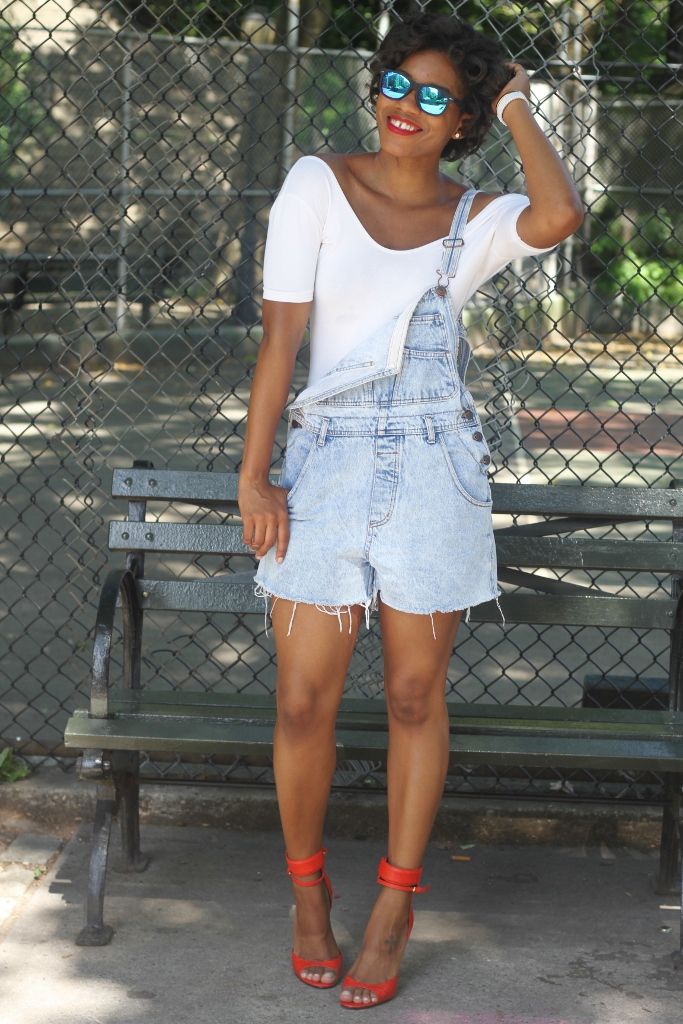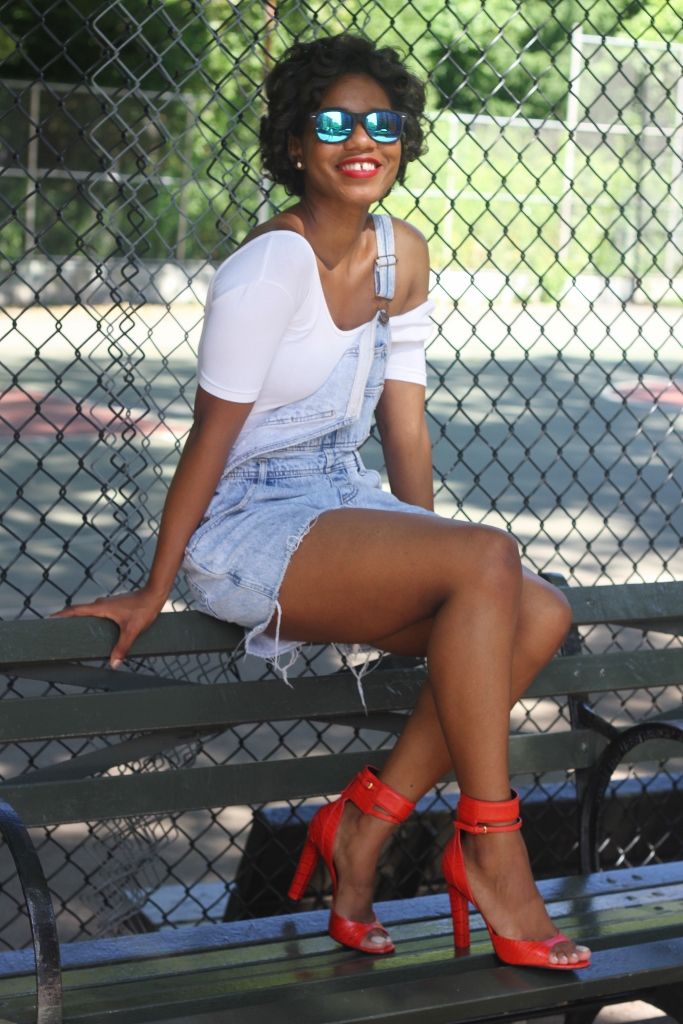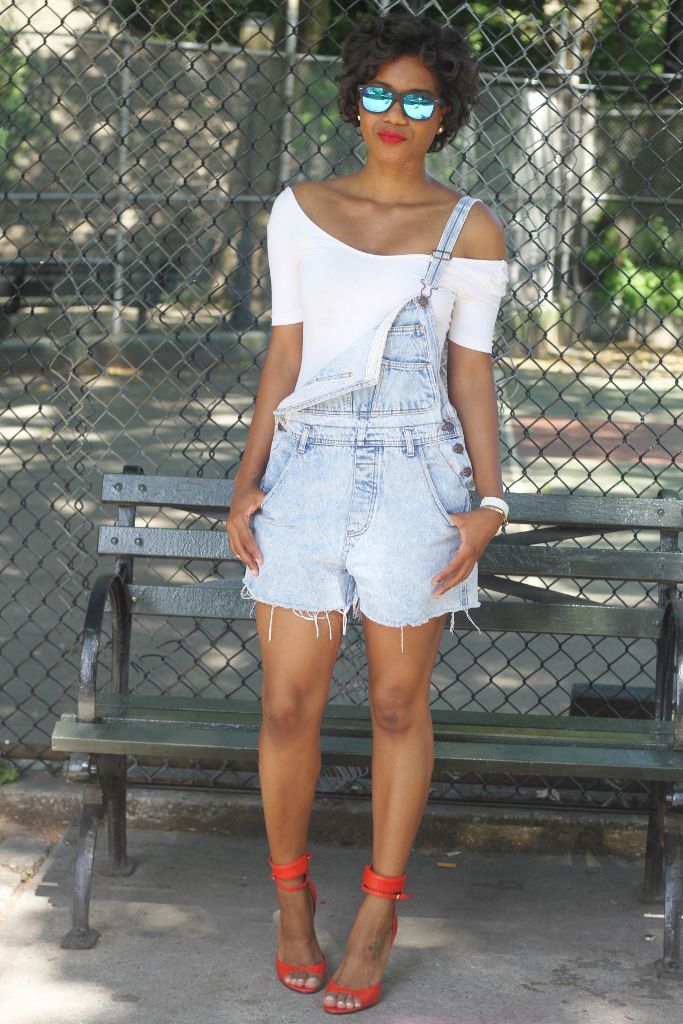 borrowed my babes sunnies for this look. the
mirrored sunglasses
really added that extra touch of blue I was looking for for this outfit. Anywho I am so happy the weather is finally cooling down a little in New York City. I am actually really ready for Fall! Before I know it it will be time for
Fashion Week
again! My favorite holiday next to Thanksgiving. Hope you all like the look and for those who follow me on
Instagram
you saw this last week!
Photography By Tiona D.