these baby blue linen
American Apparel
slacks are a favorite of mine. I've worn the hell out of them..quite literally and need to invest in a new pair. I love the fit of them (high waisted and comfortable). They also really show off my assets if you know what I mean ;). Anywho I
instagramed
this outfit a few days ago and am just now getting around to posting it. There is just a hint of the same baby blue in the tube/bustier top from Urban Outfitters.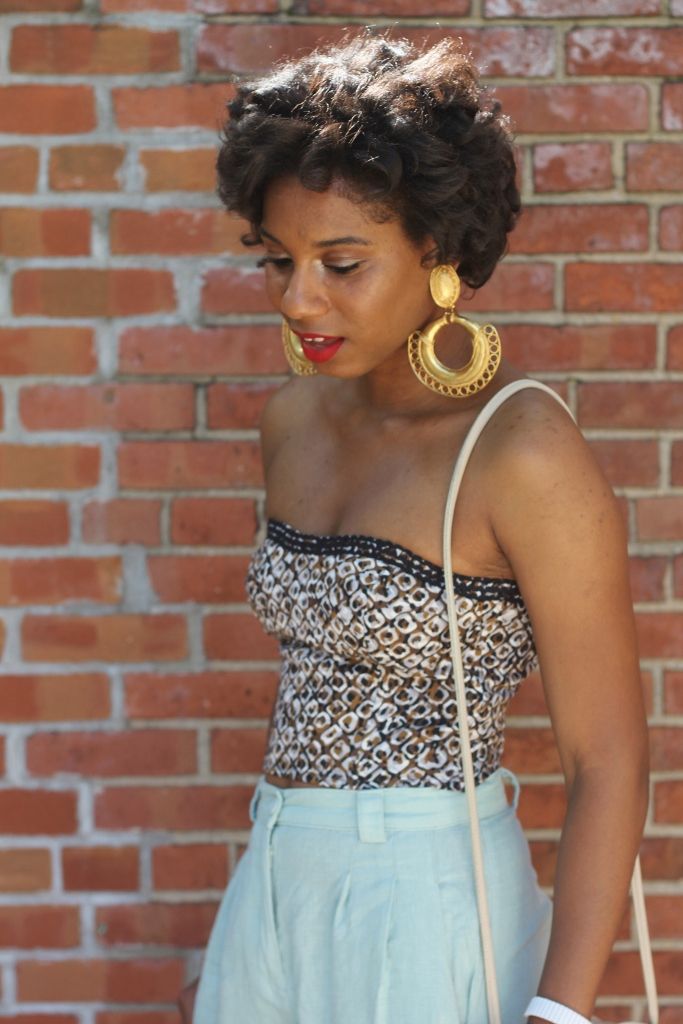 Top: Urban Outfitters | Pants:
American Apparel
| Shoes: Boutique 9 | Bag: Vintage Coach
so yes..the Senegalese twist are gone. it had finally gotten too hot in New York and my poor head could not stand it anymore. I took them out in about 45 minutes I was so eager to shed that weight! I missed my hair! Its so much thicker now though when I step out it turns into an afro in this humidity! Back to the outfit….I last wore this top during
New York Fashion Week
and these vintage earrings were an awesome find during one of my
Thrift and the City shopping tours
! I will post a video of this outfit soon on my
YouTube Channel
.
Photography by Tiona D.