i am a
girly girl
. most of my shoes consist of heels
4 inches and higher
.
i just love feeling tall and well…like an amazon. it does wonders for self confidence.
but i digress. i do own sneakers. 5 pair to be exact.
2 pair of running shoes…because these legs need to be well maintained and 3 pair of converses.
2 pairs of high tops and a limited edition low top.
sometimes a girl just wants to chillax = Chill + relax lol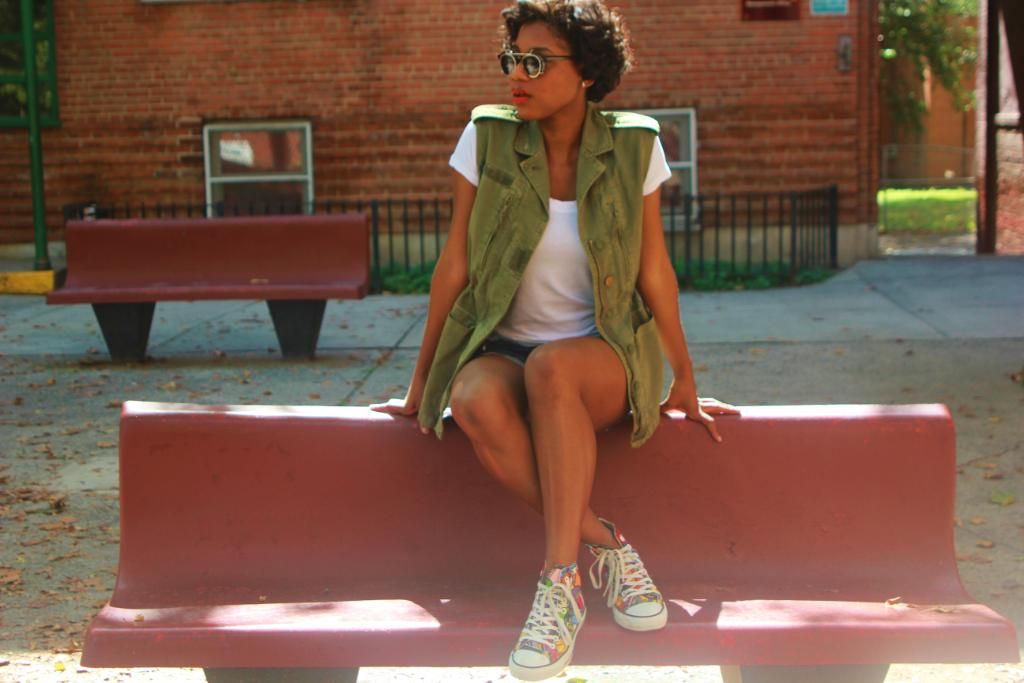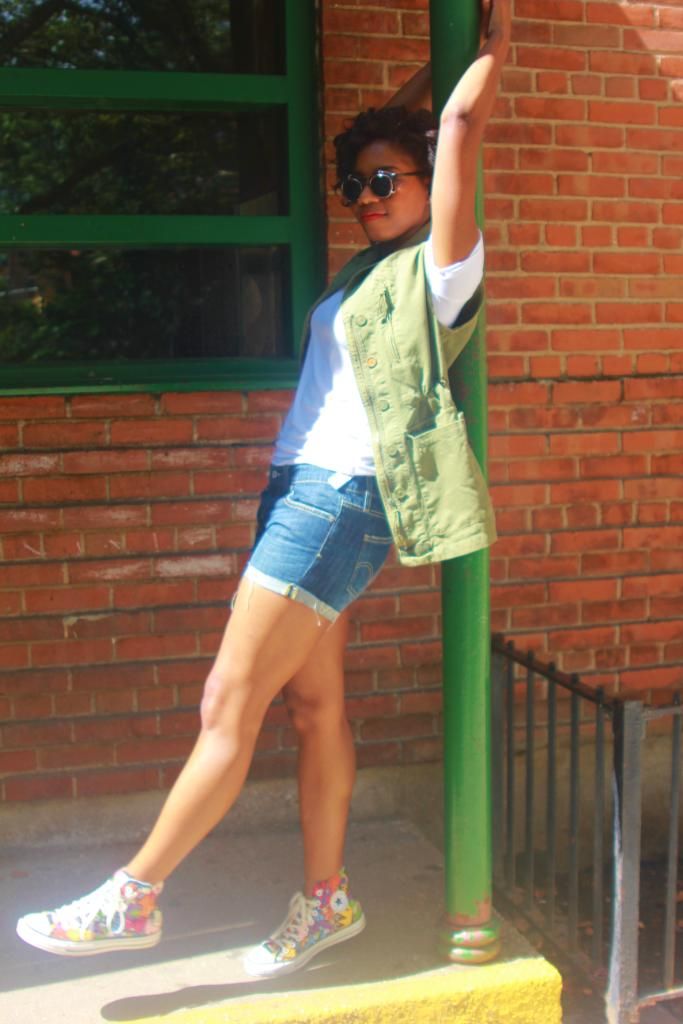 Top: Forver 21 | Shorts: Levi's | Vest: Zara | Shoes: Converse | Sunnies: Spitfire
these are my favorite sneakers. they have so many colors in them i can wear them with everything. i wore this outfit recently to a neighborhood block party…in which i got my electric slide on.
just face it you can't do the electric slide in 4 inch heels.
xx
Monroe