so on my way to Licoln Center yesterday me and my photog made it to the station just in time to see the train close its doors and roll away. Mind you the clock said the train wasn't supposed to leave for another 2 minutes. Thus we had a whole 13 minutes to burn until the next train. Yes..I whole heartedly hate the MTA mostly on weekends when service slows down instead of speeding up! The weekend is when people go out and need to be places on time…like the 5th ave Zara and Lincoln Center! lol. But I digress. So we had forever wait and an empty train cart so we did an impromptu outfit shoot! This is what I wore Day 3 of
New York Fashion Week
. Stay tuned for that post later today.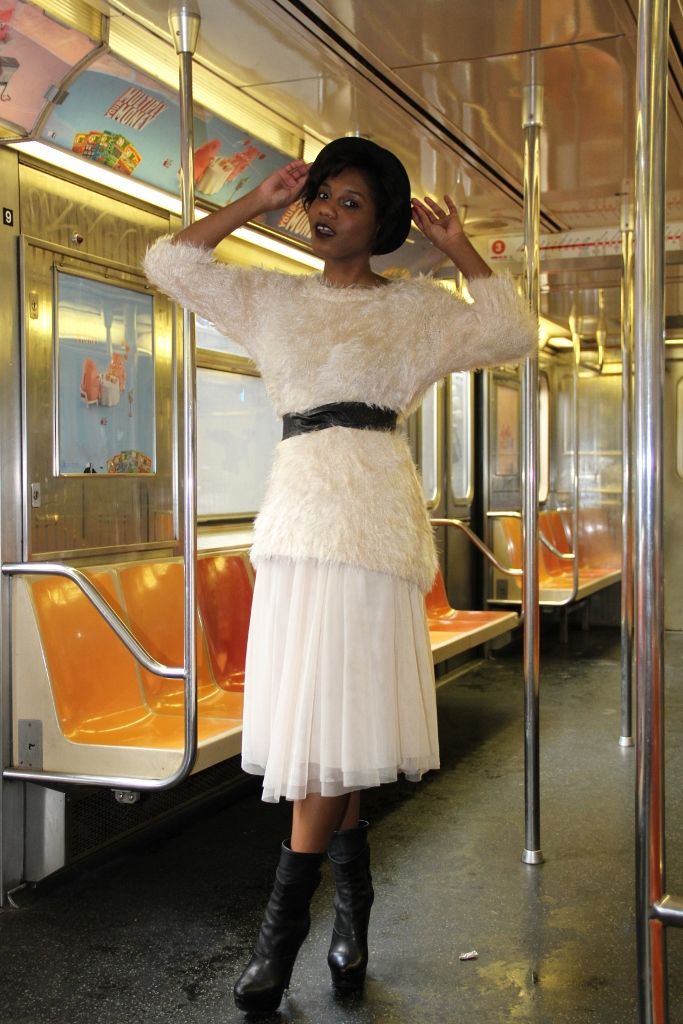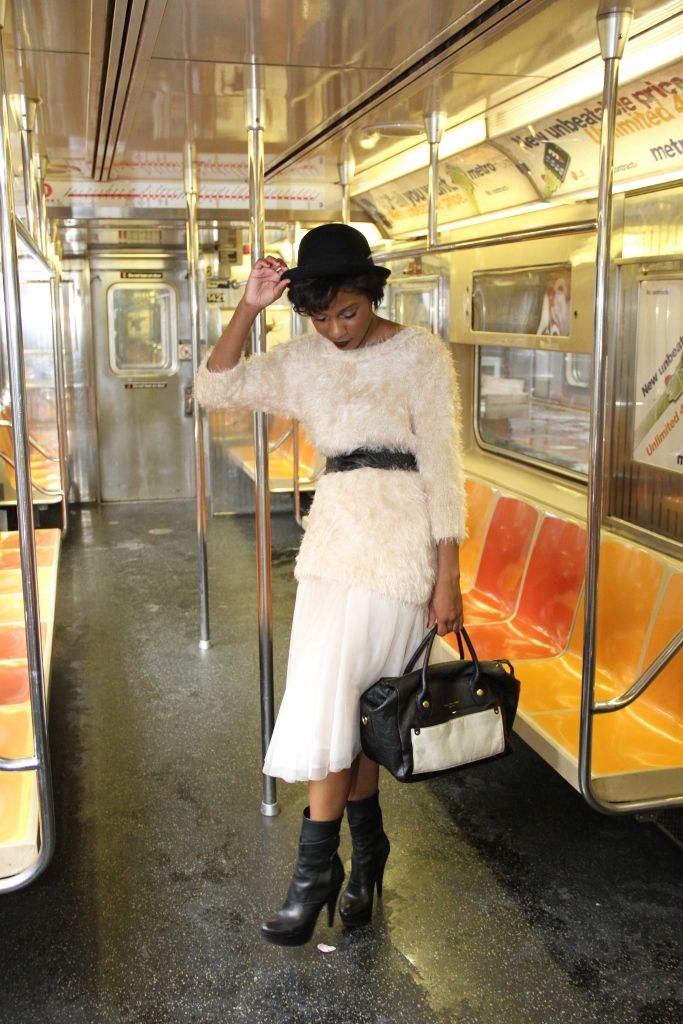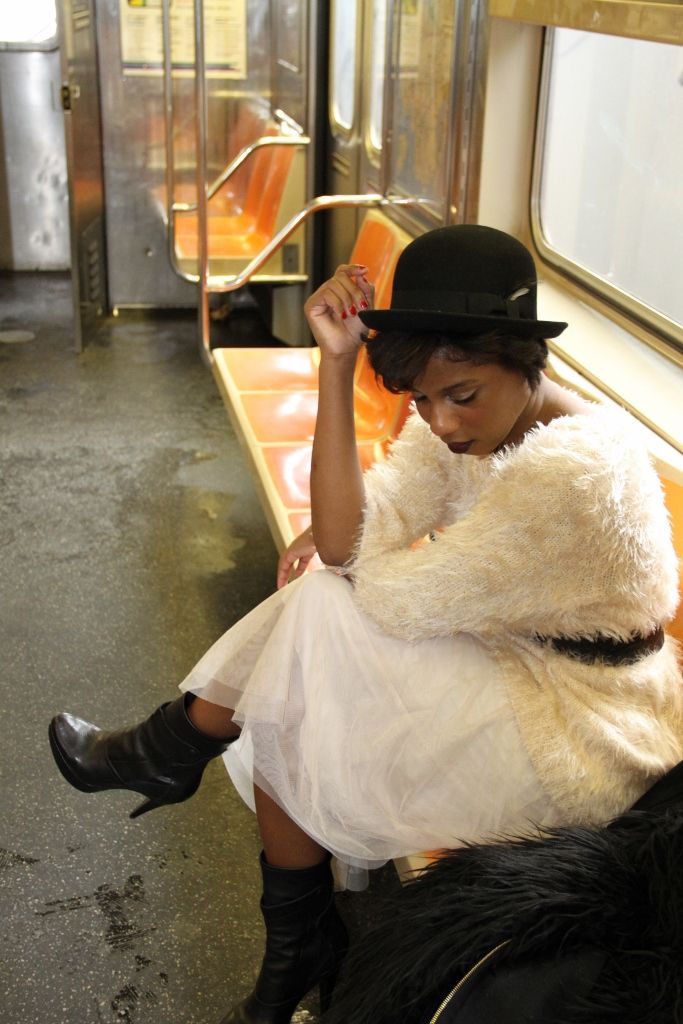 Sweater:
Top Shop
| Skirt: H&M | Coat: Zara | Bag:
Marc Jacobs
| Boots: Vera Wang | Belt: Thrifted
im not gonna front, when I first saw this sweater (last year in like October) I got it soley to wear to Fall
New York Fashion Week

.
I knew exactly how I wanted to wear it too…lol. I know I am seriously type A and a little fashion week crazy. It worked out perfectly too because with the snow as a backdrop at Licoln Center I felt like I was light and airy too. It's been so much fun covering the shows and meeting new people. It's always kinda like a reunion of sorts. I will never get tired of it. Although my right pinky toe was done with fashion week 2 days ago.
xx