I recently just did a full clean out of my shoe closet. I mean I have literally hundreds of pairs of shoes. I decided its time to clean shop and if I didn't really wear them last year…they are now up for sale on
Shop Fashion Steele NYC
. There are a few pairs that I still can't bring myself to give up like
these turquoise wedges
and these DKNY Boots I'm wearing. But the quicker I get rid of them…the quicker I can make room for new ones lol.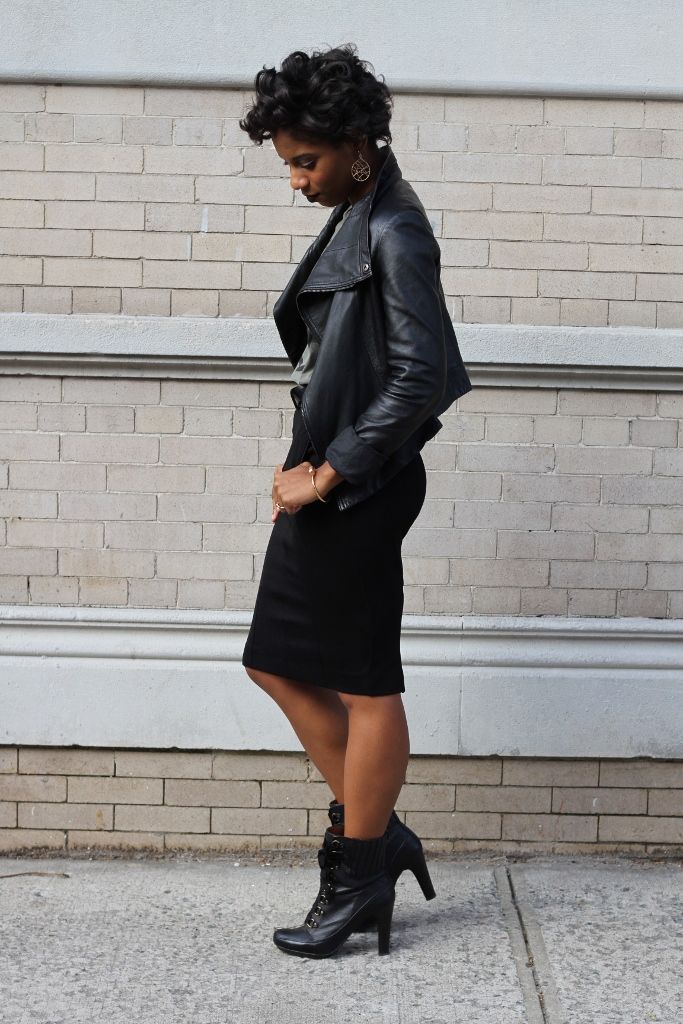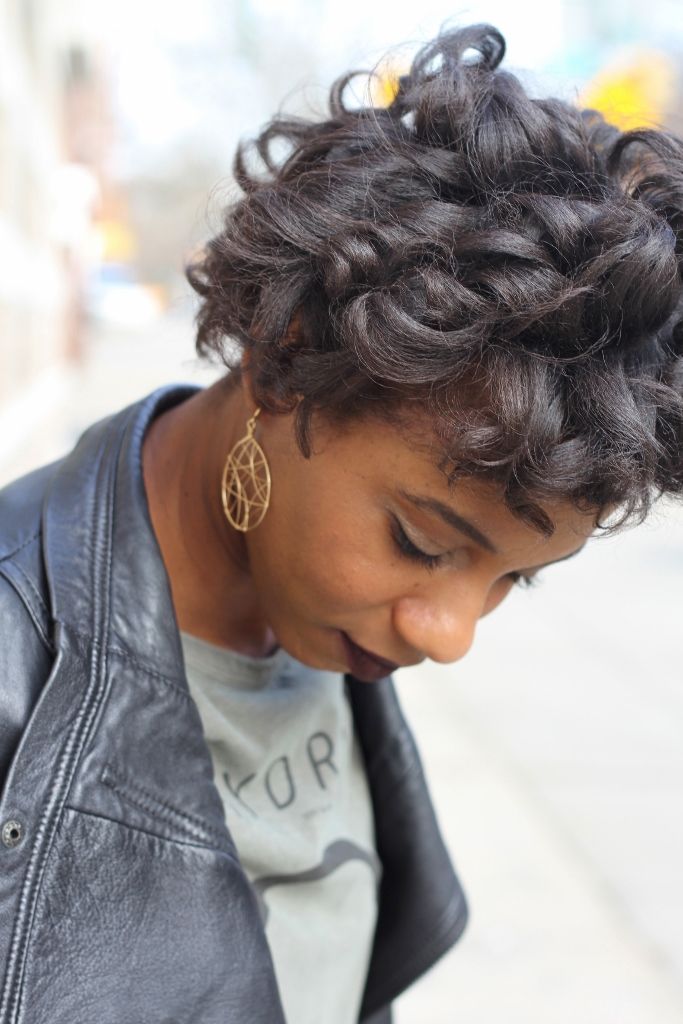 Top: Zara | Jacket: Dallin Chase via Loehmanns | Skirt: Patrizia Pepe via Loehmanns
Boots: DKNY via DSW | Lip Color:
Nars Train Bleu
| Earrings: Gifted by Alexis (thanks boo)
wow…it wasn't until I looked at these side profile photos that I realized my butt looks great lol. I blame it on living in a 5th floor walkup and eating a lot of grits. so it's finally here! NYFW starts for me on Wednesday! I am sooooo excited! I know some of you aren't crazy about the actual shows so I will be doing most of my show reviews under the
NYFW tab
and using this prime blogger space for behind the scenes, street style and what I'm wearing. All of the shows at Lincoln Center will be streaming live
HERE
and
HERE
starting Wednesday! I remember
wearing this skirt last season
. I will be rocking these boots this fashion week as they are super comfortable…and wont kill my feet.
xx
Monroe
Photography by Tiona D.