I had the privilege of covering the 2013
Red Dress Collection
SM
Fashion Show as the Blogger Ambassador for Diet Coke
Heart Truth
. It was such an amazing experience! I sat in the red brightly lit room watching June Ambrose and J. Alexander chat. I was in total awe of the sheer magnitude of this fashion show. I still get chills when the lights flicker signaling the show is about to begin and everything gets quiet yet the air is full of anticipation. I will never get over it but here's the good stuff…..to start I was invited up to the Diet Coke VIP section where we dined on delish delicacies while looking down over a huge makeup and hair station for all the celebrity models.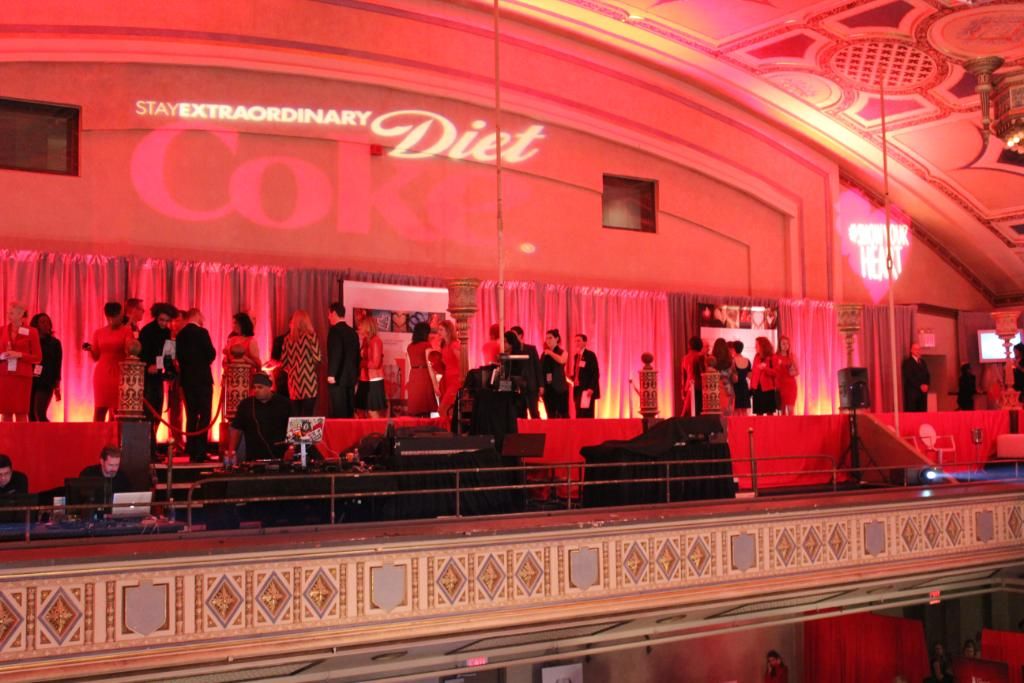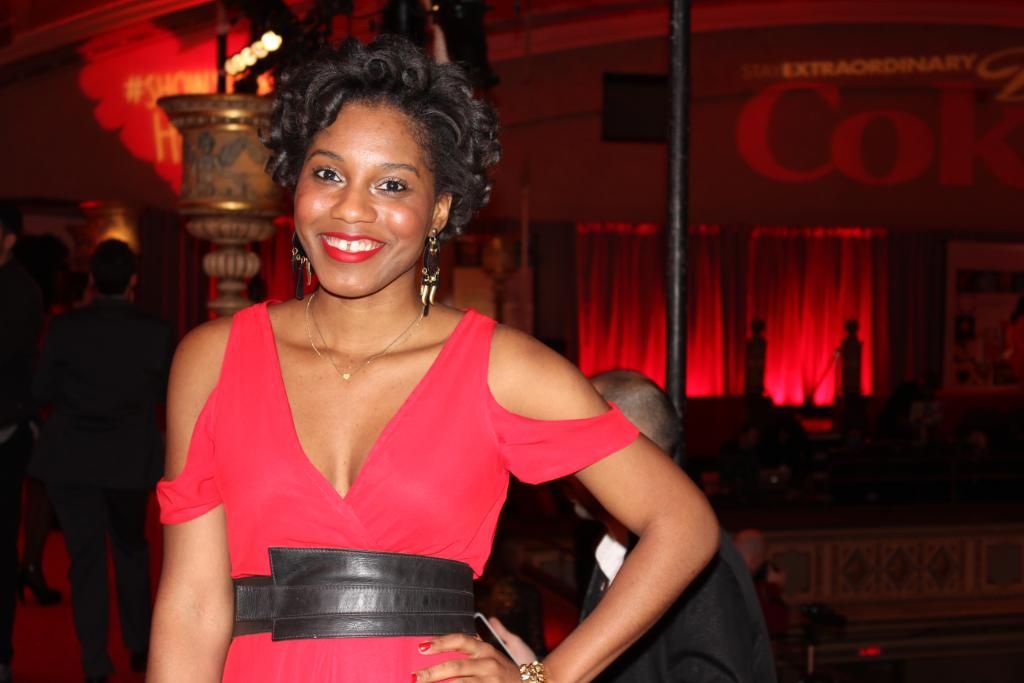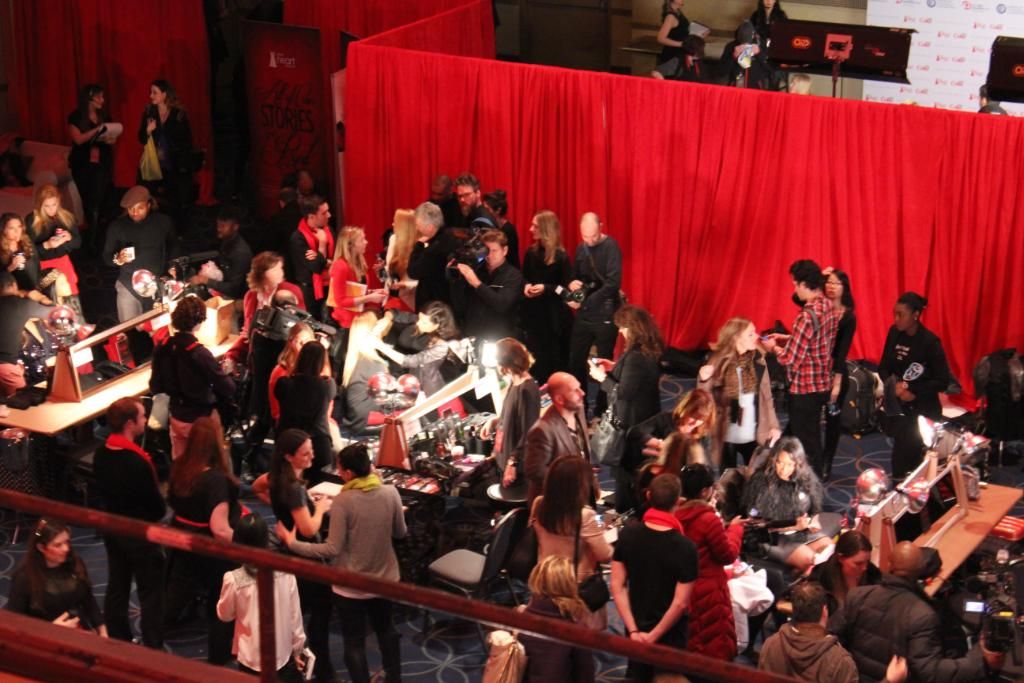 Toni Braxton getting her hair and makeup done before her strut down the runway! Yes I had a moment when I saw her. "Just be a man about it" is one of my favorite songs of all time.
Thanks so much to
Synderela
for letting me rock this exquisite gown! Everyone really loved it and I've never gotten so many compliments in my life! Now lets get to the show!
Kelly rocked the runway in a Zac Posen number.
Roselyn Sanchez salsa'd down the runway in this stunning Tadashi Shoji dress.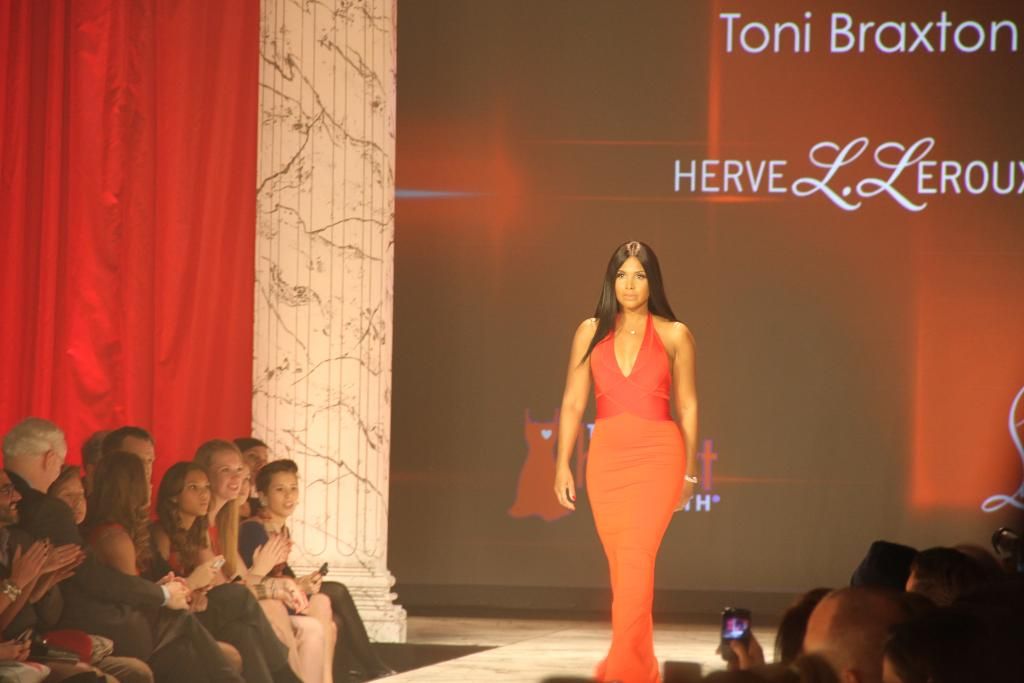 Toni Braxton was on her A game and what a hair flip!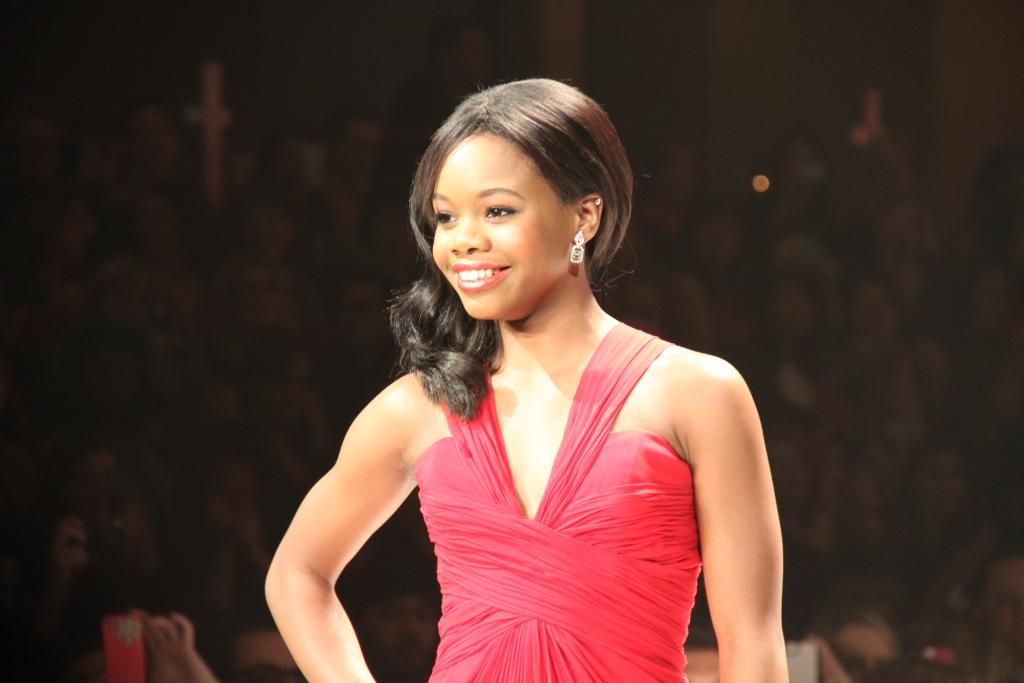 Gabby looked radiant in a Pamella Roland gown!
It was super cool to be able to watch all the celebrity models from a birdseye view in the balcony get their hair and makeup done. Some of my favorite models to walk were definitely Roselyn Sanchez who salsa'd down the runway in a form fitting Tadashi Shoji gown. I also loved how Kelly Osbourne rocked the runway in a stunning Zac Posen dress. Wendy Williams was a hoot as always ending her sashay down the runway with her infamous "How You doin?" pose!
Don't forget you can still donate a tweet throughout the month of February by uploading a heart-inspired photo to Twitter and Instagram using the hastag #ShowYourHeart to trigger donations from Diet Coke to the Foundation for the National Institutes of Health in support of women's heart health programs.
A huge thanks to Diet Coke for making this possible.
xx
Monroe