this past weekend i was super casual for a little thrifting excursion.
i hit up my favorite spot Beacon's Closet to pick out a nice Thanksgiving dress.
i wanted something vintage, a dress of course with a bright pop of color. i ended up picking up the perfect dress and for only $12! while out my photog and I grabbed some Pinkberry. my absolute favorite is the original with pomegranate, coconut and a drizzle of honey. while in the west village we stopped and took a few photos. i swear one day i want to live on Perry St.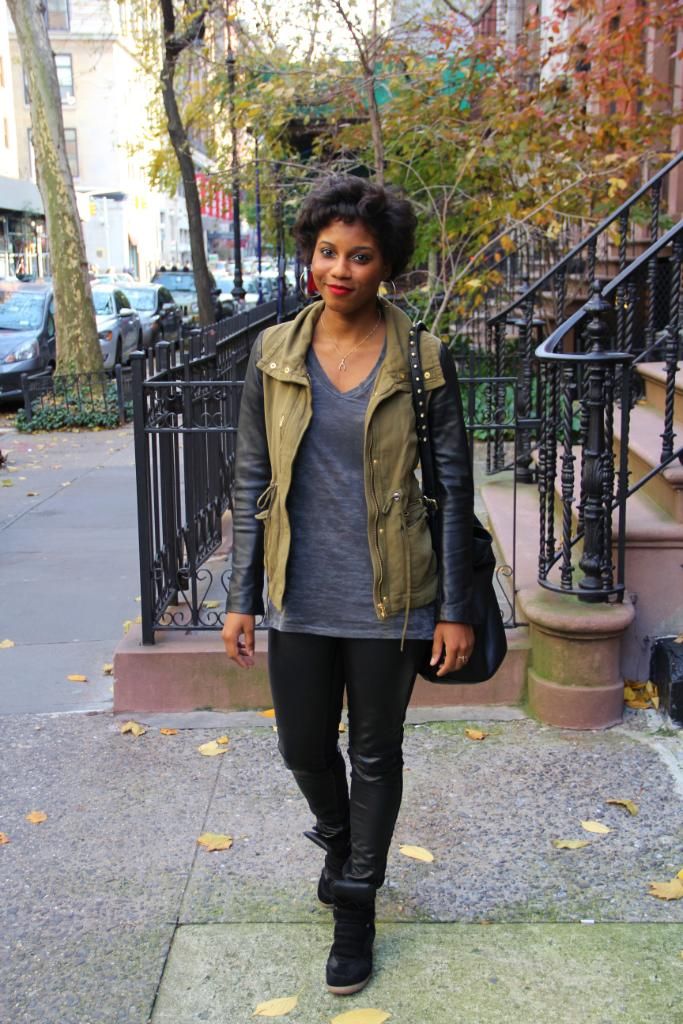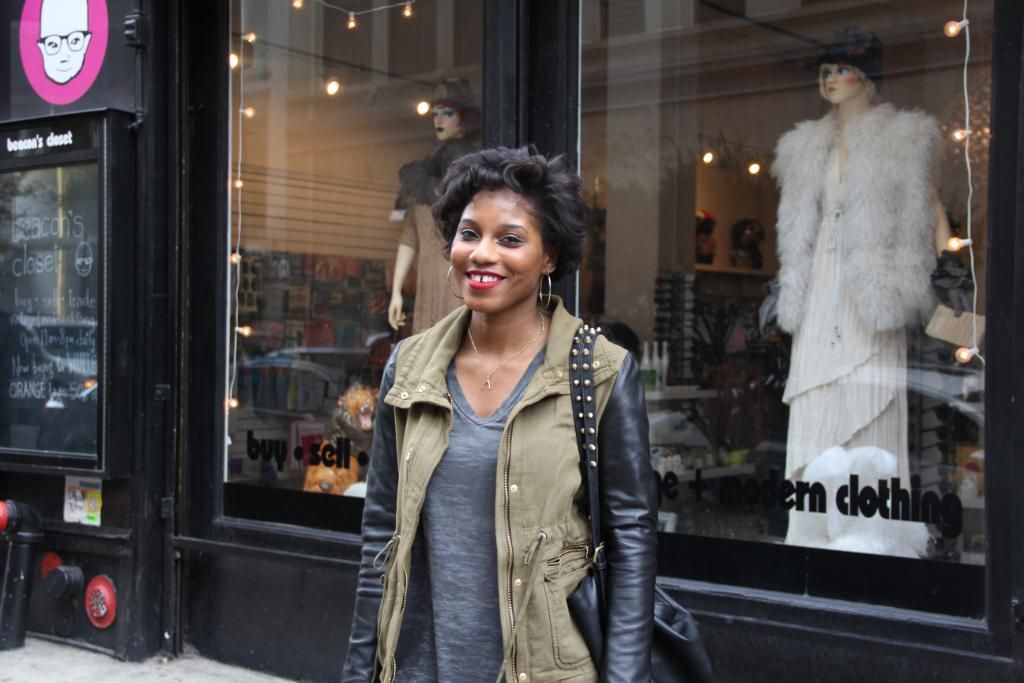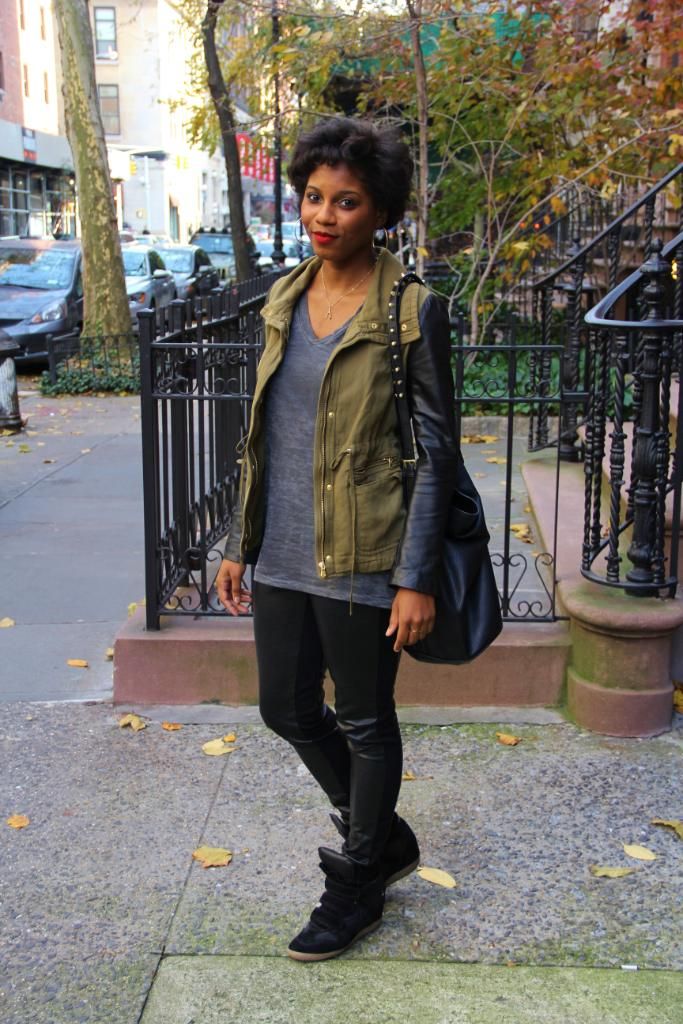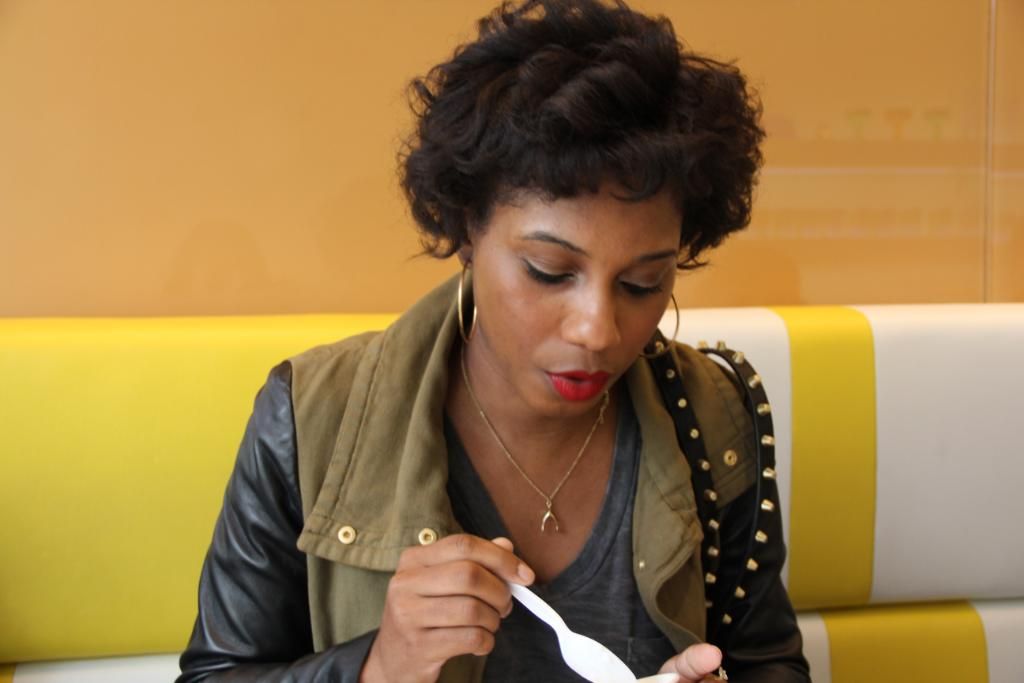 Jacket: Zara | Top: Alternative | Pants: H&M | Shoes: Steve Madden | Bag: Zara
can't wait to show you all my dress! until then if you celebrate Thanksgiving…Have a happy Holiday!
im on my way to my home town in North Carolina and can't wait to hang out with my family…and eat all the things i miss about southern food! i also can't wait for all the Black Friday Sales! its a shoppers holiday! while at home i plan on hitting up Best Buy (i want a new lens for my camera) and Nordstroms (new shoes of course lol).
Loehmanns is having 40% off EVERYTHING IN THE STORE before 10am on Friday so if you are in the city check that out!
Happy Thanksgiving!
xx
Monroe
follow me on instagram: @monroesteele
Photography by Tiona D.