there is one thing i've always always always wanted in my wardrobe that i never ever quite found…until now. that is a white leather pencil skirt. i didn't think they existed except on very expensive websites for over $500.
there it was.
it was perfect…supple leather, no stains, perfect length, split in the back with side panels
with a snake print feel.
and the kicker….she had
pockets
!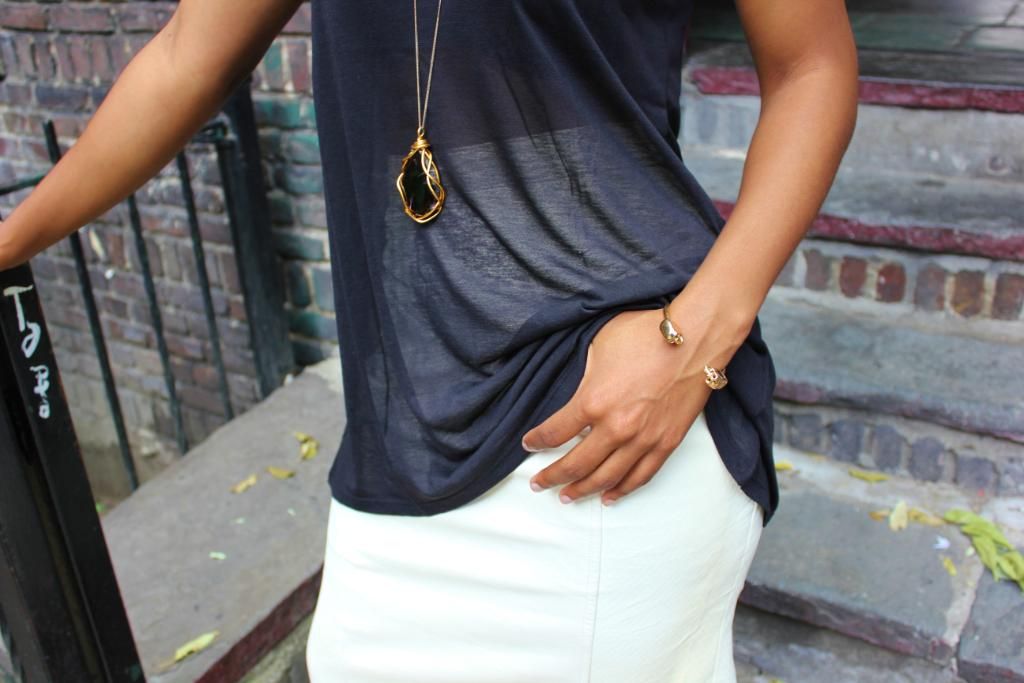 Top: H&M | Skirt: Vintage | Booties: Zara | Sunnies: Spitfire | Lip: Revlon Black Cherry
i am so inlove with this skirt. i have so many ways to wear it brewing in my head.
for this outfit i went simple, clean and classic.
kinda with an Alexander Wang spin.
i paired the skirt with a long see through (in the light) black top from H&M and red Zara booties.
i really love the outcome…understated. and whats even more awesome is this skirt clocked in at exactly $50. it thats not a fashion STEELE i dont know what the hell is!
xx
Monroe
Photography By: Amanda DaSilva