lets face it, there comes a time in a relationship when you are first dating someone where you have to choose to either take it to the next level or move on.
i was once dating this very fine guy.
6'2", facial hair (i have a thing for facial hair), and the queen's english accent (an island boy).
damn that accent.
anywho…i got these amazing Top Shop chiffon wedges after my first Fashion Night Out and was ready to break them in on a date with my then beau.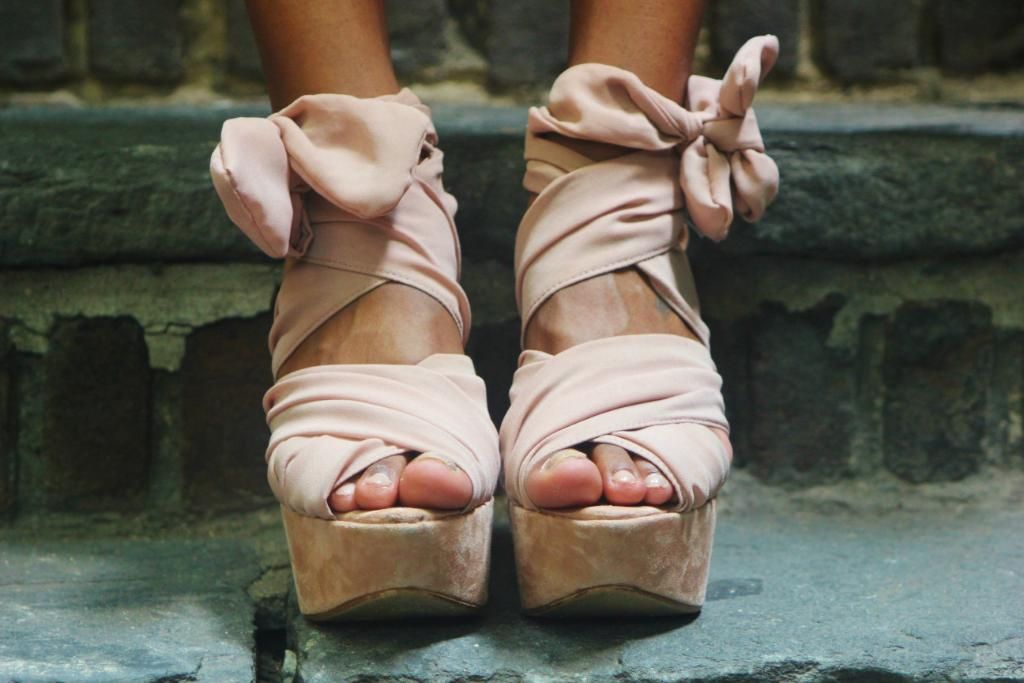 Shoes: Top Shop Chiffon and Suede Wedges
so back to the story…I show up with these on, skin tight jeans and my American Apparel 3D Mesh top…basically
THIS OUTFIT
from one of my very first outfit post. i was fabulous…i know because atleast 7 women stopped me on my way to the movie theatre to say…I was fabulous.
so the movie was aweful and he fell asleep during the movie O_o.
then on our way out he looks down and smirks and then scoffs and then laughs.
i looked down expecting to see something that was funny but saw nothing but my gawjus shoes.
he then proceeds to mock my shoes.
yes…mock them.
and i thought to myself…"don't…don't mock the shoes" in my Carrie Bradshaw voice in my head.
Men just don't get it sometimes.
i called him that very night and ended things.
here lies Monroe. She had 2 great loves…and lot's of shoes!
lol.
xx
Monroe