there are sooo many happy hours in NYC. the perfect place to meet up with your girls for an afterwork drink or with your beau or to meet someone new..who has a job!
so of course the after work get togethers are a little more put together but with a change from your daily flats into some
stunning furry pumps
…and you've got an outfit!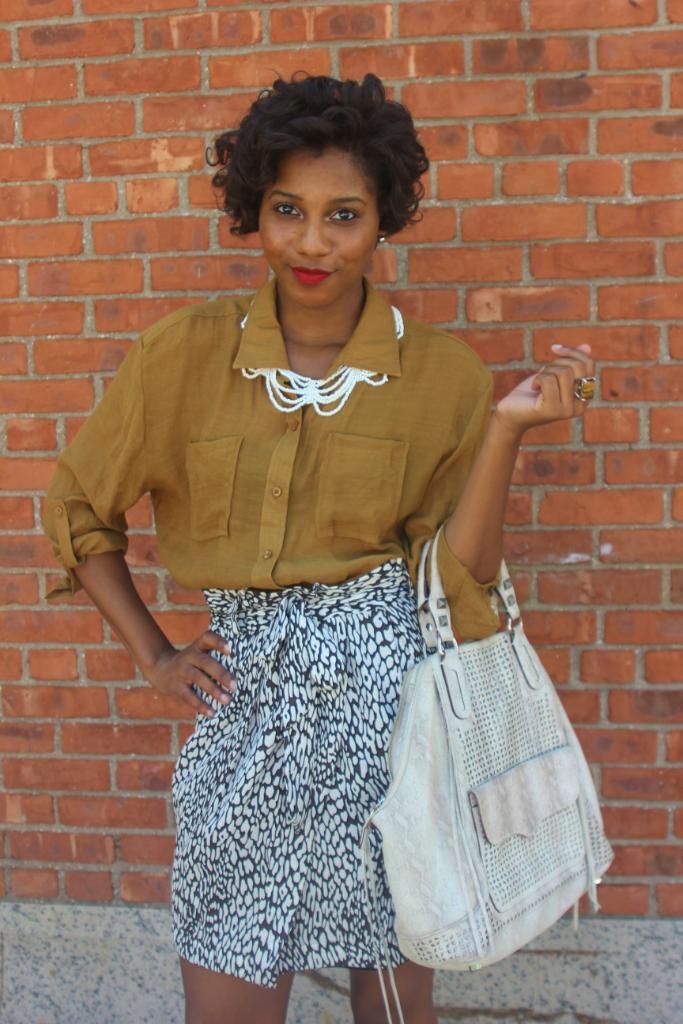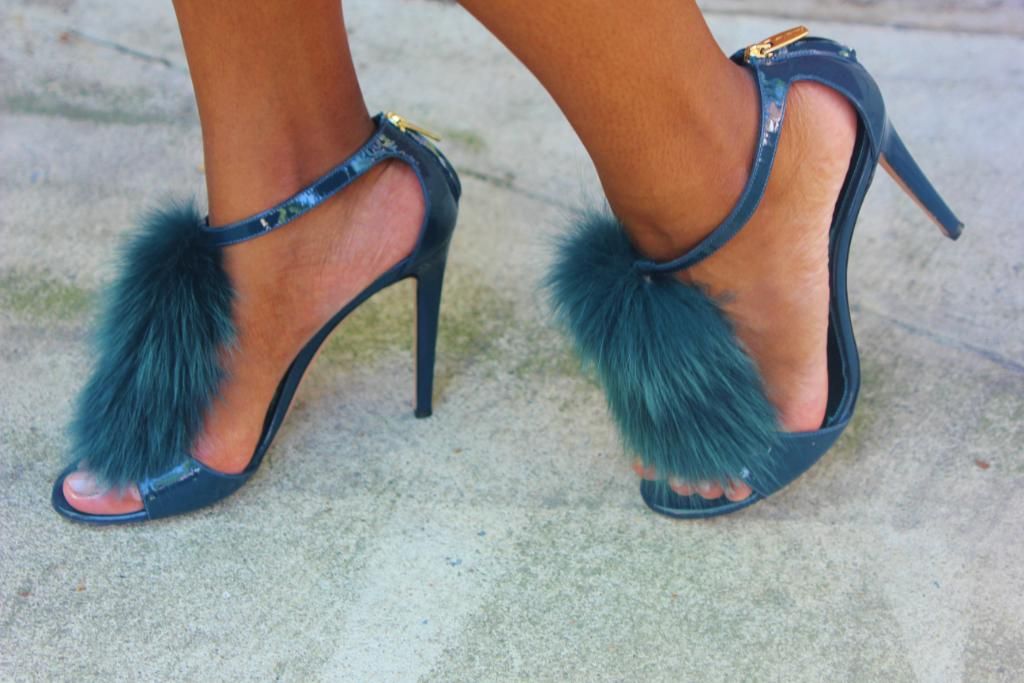 i got this skirt during the awesome sale that was going on at

Zara

. i love the shape and the print of it. its very tribal chic! i paired it with one of my favorite forever 21 button ups that i wear religiously. see it worn diffrently here
.
the furry shoe really sets off the outfit along with one of my favorite
"hold my life inside it" bags from Rebecca Minkoff.
what i love most about this outfit is the mixture of textures and patterns with the bag the shoes and the skirt.
this is definitely a good look for that awesome happy hour just waiting for you to attend!