I've had an amazing time in Paris. It really is a very charming city full of life and things to do and see. It was one of my dreams to come here and now I want to share all of the goods with you all. Here is my comprehensive guide to Paris. If you are ever fortunate enough to visit check out these places! You wont be disappointed.
Where to stay
: The best thing to do is to check out
Airbnb.com
. I got the best rate there. I got
my parisian place
for $1300 for two weeks which is a really great deal working out to about 87 dollars a night. The great thing about
Airbnb.com
is that you can negotiate with the owner about the rate. If you have a choice stay on the Right bank. The right bank is where most of the attractions are located including Champs Elysees, The Louvre Museum, The Tuileries Gardens, Basilique du Sacre-Coeur Church and not to mention the trendy neighborhoods chalked full of great shopping and restaurants such as Canal St. Martin, Le Marais and the lovely Monmartre.
Awesome Neighborhoods:
Monmartre: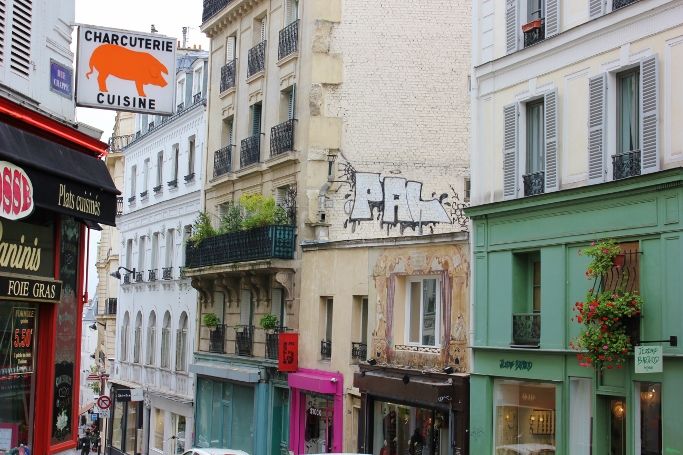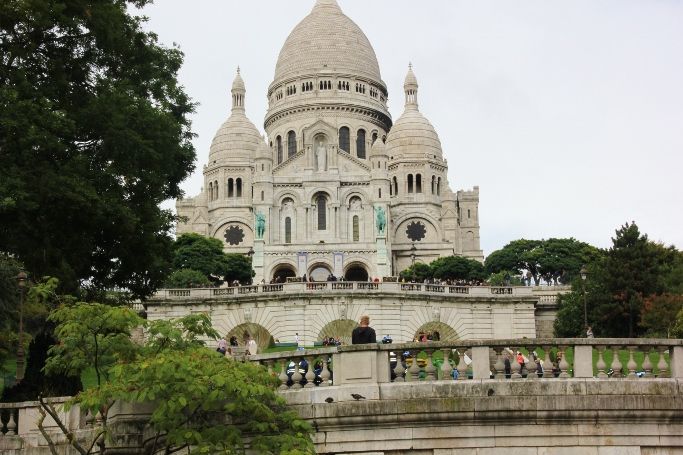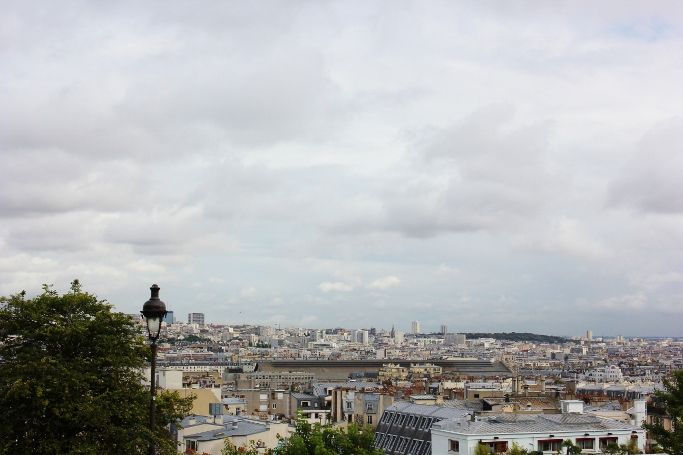 Monmartre was one of my favorite neighborhoods and was quite close to where I was staying. It is very charming with lots of
great vintage and thrift shops
. Its also where the Sacre Coeur is located and you can see the whole city of Paris from the church. It's really beautiful. Some places to visit include Christophe Roussel Chocolatier and Patissier on Rue Yvonne Le-Sac for some of the best macaroons. I mean some of the flavors are straight out of Charlie and the Chocolate Factory. You also get a box of 12 for 16 Euros which is the cheapest I've found in the city when compared to Laduree. Another great place to stop is the place above for lunch. They have superb quiches of all different types and they also sell these
amazing bottles of artisan lemonades
of every flavor imaginable for 4 euros a bottle. (I got two). lol.
Canal St. Martin: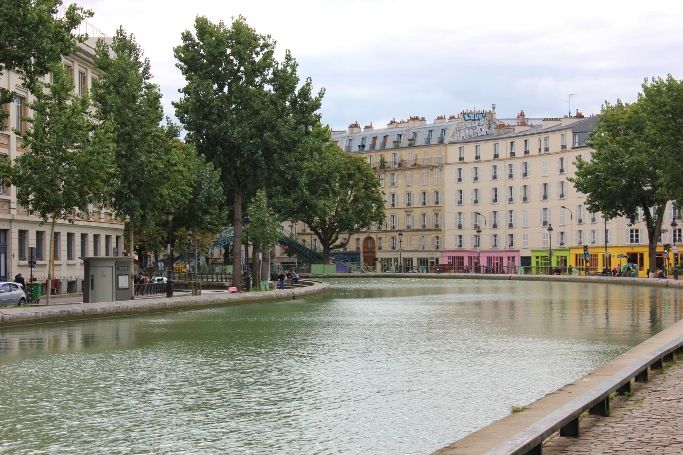 I stayed in this area during my stay. Check out my outfit post from Canal St. Martin
HERE
. I love this area. It's so quaint along the Canal. Lots of people come out and sit along the Canal and just relax and take in the people watching. One of the best restaurants in Paris is also located along the Canal. It's called
Chez Prune
and its the perfect place to sit and have a café au lait. Their lunch menu is superb as well. Try the fish…my goodness. It was one of the best, if not the best meal I had in Paris. So light yet so rich with flavor. I ate here every other day. Another great Brunch spot is La Chambre aux Oiseaux. It was the cutest and most delish brunch I had in Paris. Check it out
HERE
in my mini video.
St Germain Des Pres: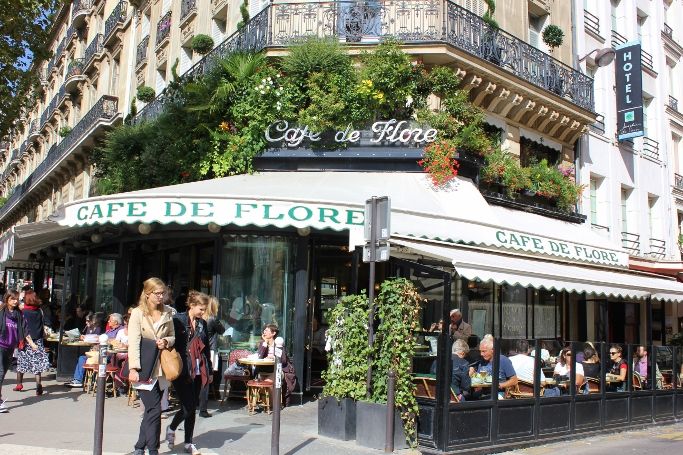 Located in the 6th arrondissment this area is full of luxury. It also boast a great street called Rue de Four full of great boutiques and a Louis Vuitton. The area is busy with foot traffic because of the famous Café de Flore and Café Lipp located on St. Germain Des Pres directly across from each other. Definitely take a table outside at Café de Flore and grab a coffee au lait and do some people watching.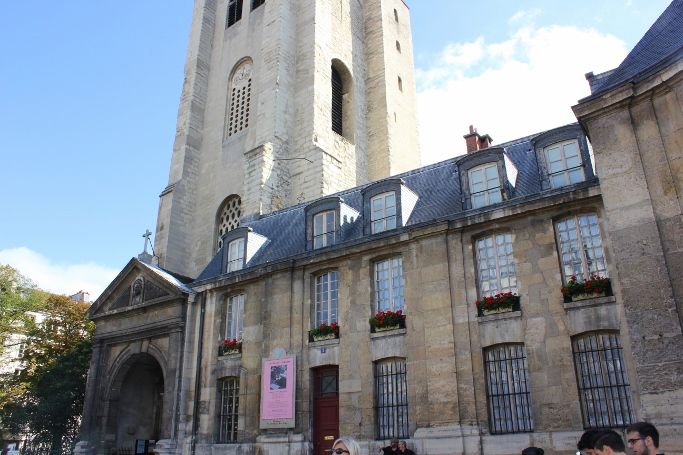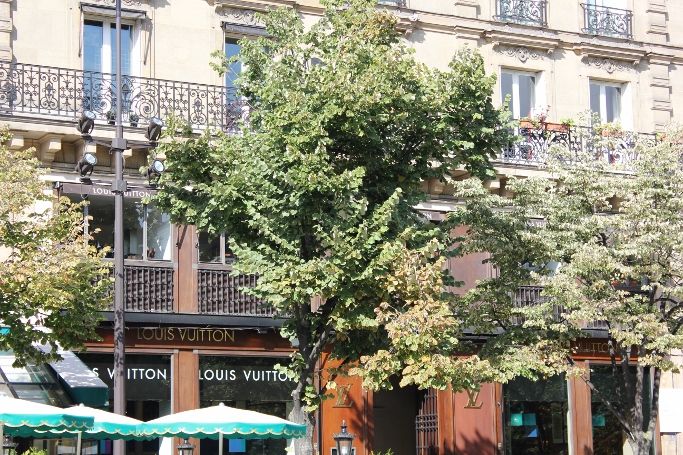 Café de Flore was one of the best places for me to watch the women in particular and study Parisian Style. This was also the area in Paris where I saw the most well dressed women. This area is also home to the only department store on the left bank… Bon Marche. Bon Marche is all around luxury and pretty expensive but they did have a lovely large jewelry selection that had a few reasonable prices. I did see a very vintage like chocker that I may go back for.
Where to go:
Eiffel Tower: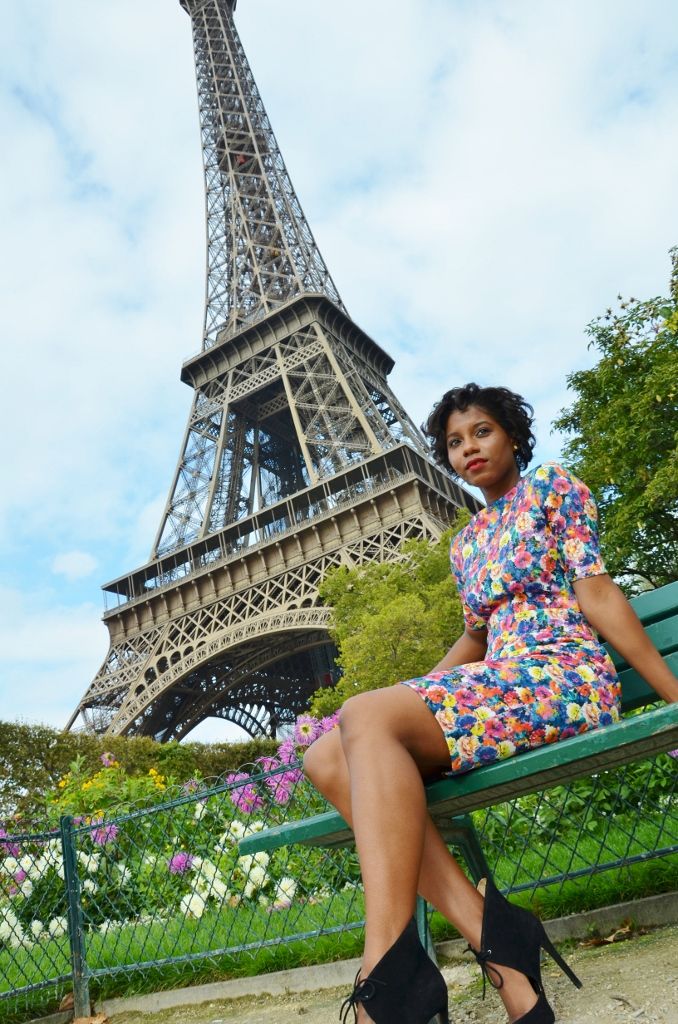 The Eiffel Tower
is a must visit during any stay in Paris. It's breathtaking especially at night when its all lit up. Check out my posts featuring the Eiffel Tower
here
and
here
. If you want great photos go on a weekday at about 8 a.m. That's when its most serene. Take the train to Ecole Militaire and walk right up to it. It's the best view with the gardens and the location of the above shoot.
Eiffel Tower from Trocadero
***Some important things to note about the Eiffel Tower. There are groups of women who walk around asking if you speak English. They have a paper and pen and if you say Yes they ask you to donate to a cause and sign a piece of paper. They are pretty much scammers so if anyone comes up asking if you speak English just say no or avoid them. There is also a group of men and women who may come up to you and look as though they just picked up a ring off the ground at your feet and ask if you lost the ring. (It's usually a gold ring). They will show it to you and then try to get you to take it from them. If you do they will ask you for payment for the ring. Avoid these people. If they suddenly say you've dropped a ring just tell them no and move on. Every time I've gone to the Eiffel Tower I've watched countless people get scammed by these people. They are very annoying and at least 2-5 will come up to you during your visit to the Eiffel Tower. My advice is to avoid them or just say no.
Lovers Bridge: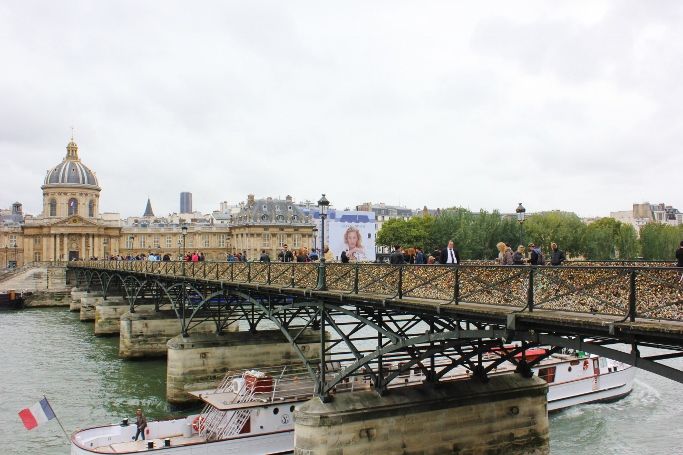 Located at Le Pont Des Art between the Pont du Neuf and the Pont du Louvre is the lovers bridge. It's really a simple bridge but what it stands for is so beautiful. Lovers from all over the world flock to the bridge to place a lock on it with their names or initials as a symbol of their everlasting love to one another.
The concept is very beautiful and it was amazing to see how many lovers have stood on that bridge and pledged their love to one another. It made me totally mushy and I wont be able to go back without my love. I'm definitely going to add our lock one day.

Louvre/Tuileries: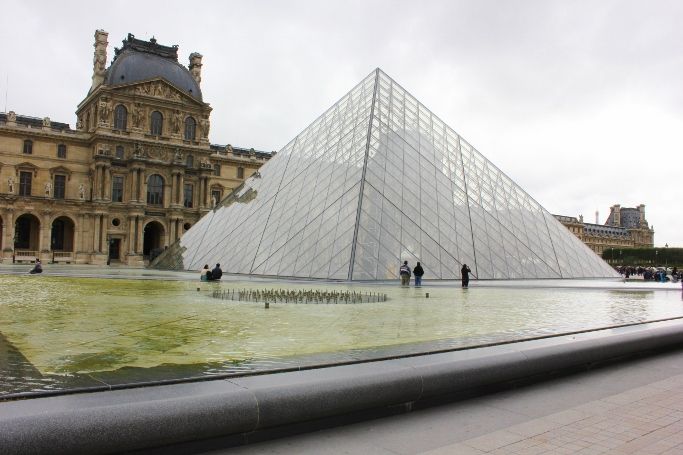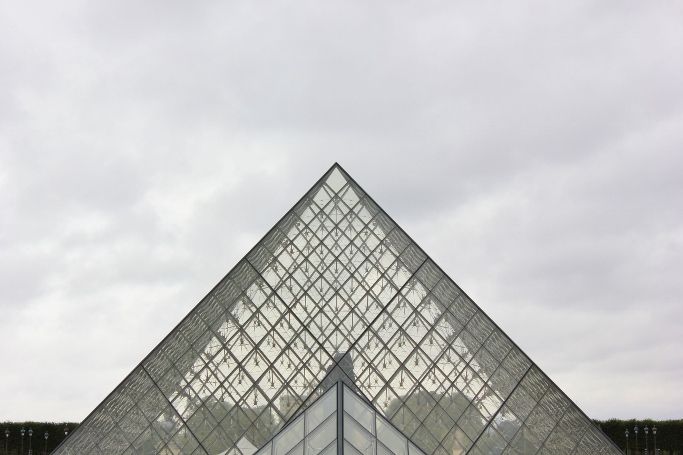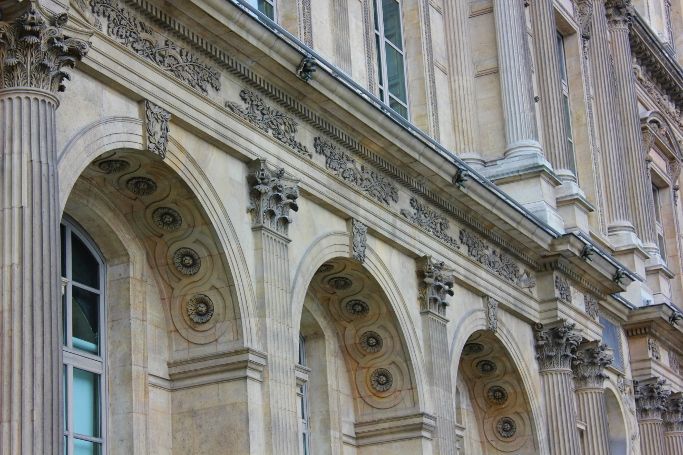 The Louvre is the most beautiful and serene in the early morning. I managed to get there one morning at about 8:30 am and was able to be almost completely alone. I got these great shots during that visit. It magical really. I didn't go into the museum. At the time I just wasn't feeling like walking a lot in crowed hallways to view the originals of photos I've seen hundreds of times. Maybe one day I will have the urge to go inside the museum but I rather enjoyed people watching and walking along in the Tuileries.

Champs Elysees: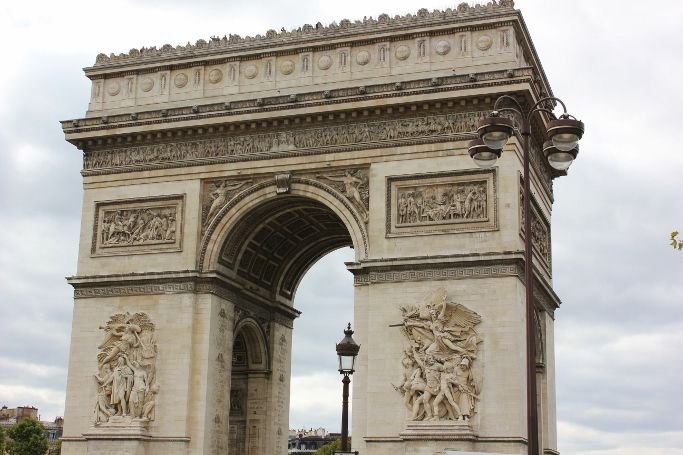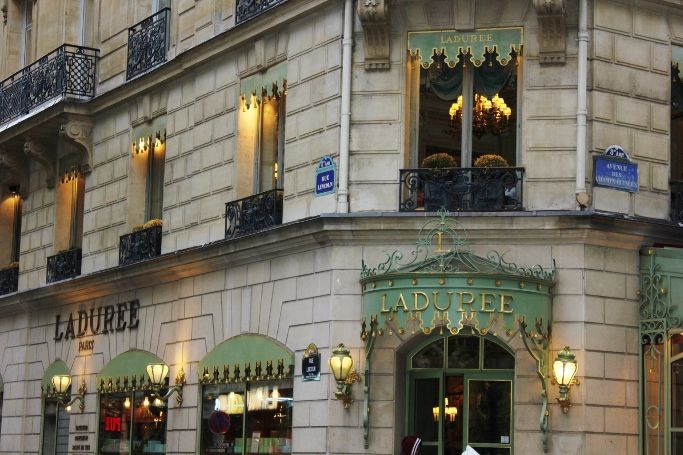 Champs Elysees is a great street of fashion! There are tons of shops to indulge in including a lovely Laduree for your macaroon cravings. I did a full post about Champs Elysees, check it out
HERE
.
Versailles: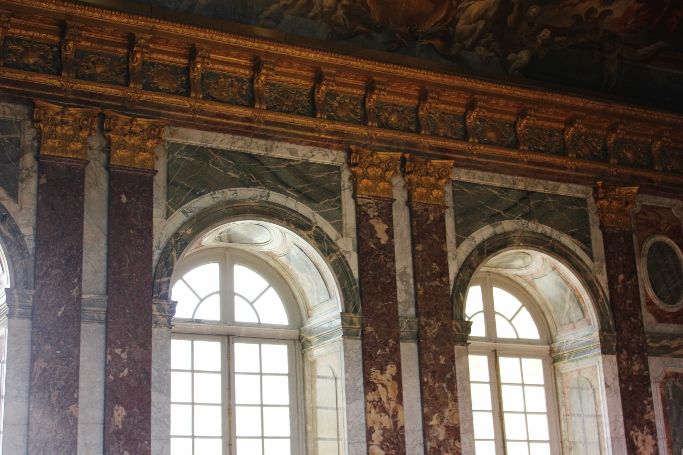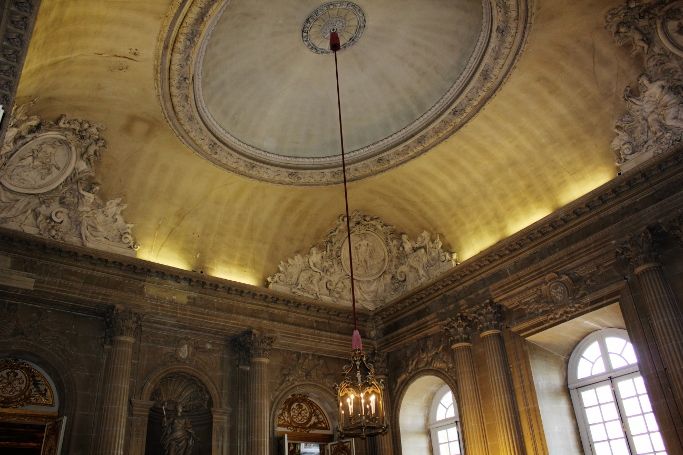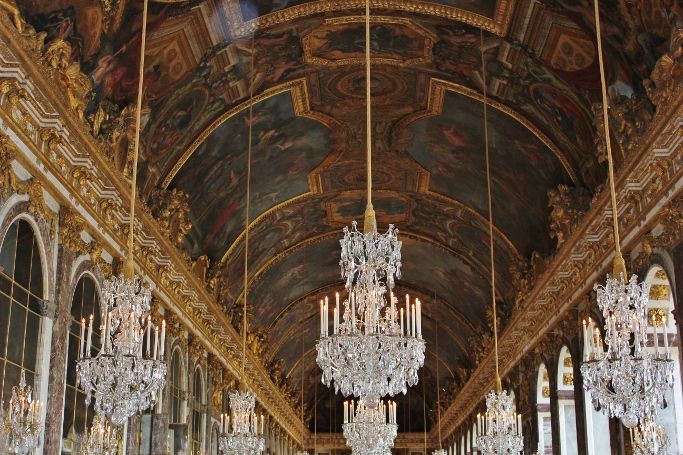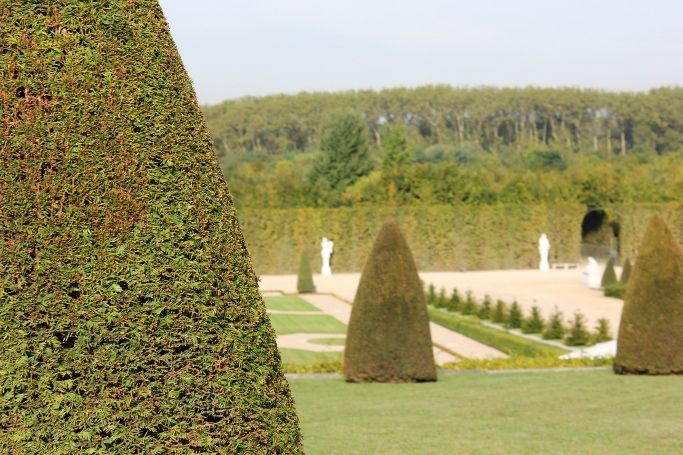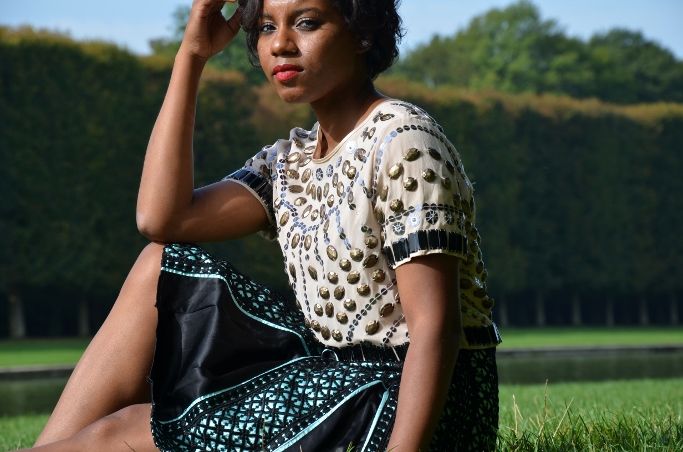 Versailles was an incredible experience. It is beautiful, every corner and ever nook. It's so amazing that man made such a spectacularly beautiful palace. The palace was definitely something to marvel at but the real wonder is felt in the Garden's of Versailles. They are massive and lush and green. You can get lost wandering throughout the massive labyrinth of paths only to discover a decadent fountain. Check out my blog post done inside the palace
here
and my post in the gardens of Versailles
here
.
Giverny (Monet's Home and Gardens):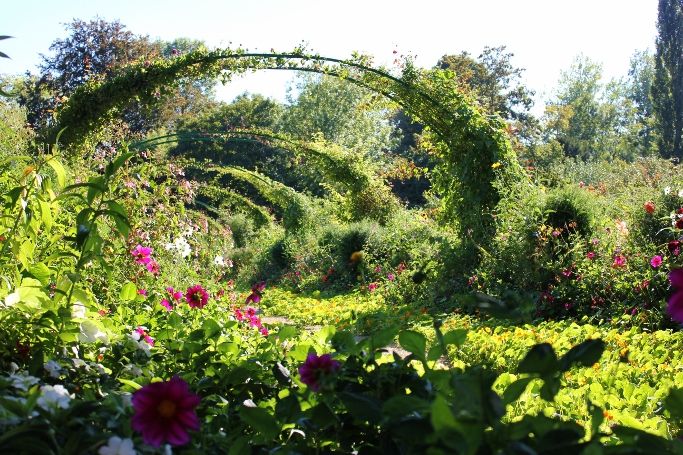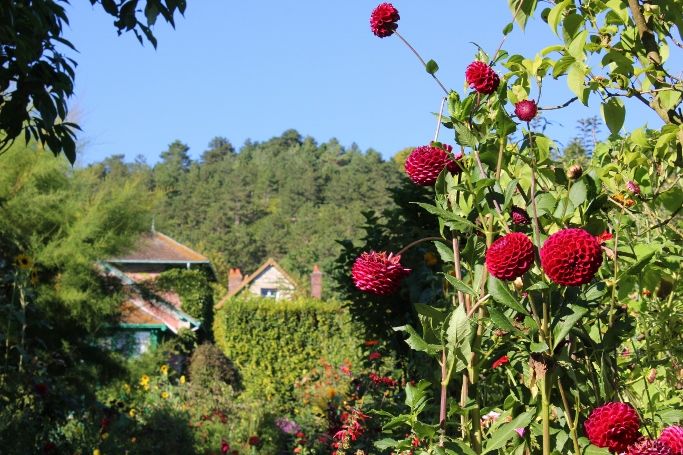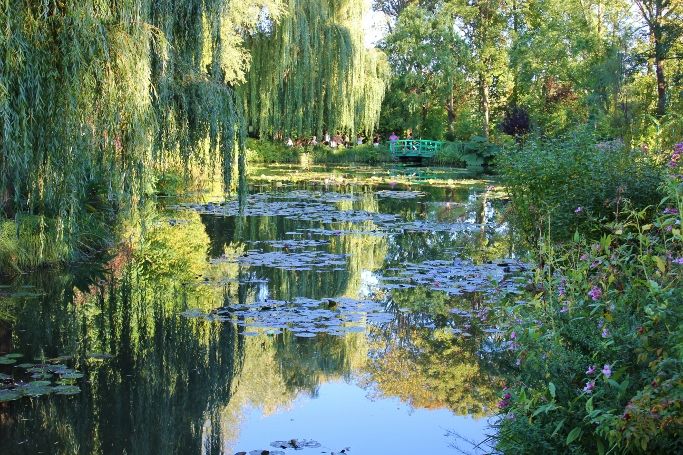 Visiting Giverny and Claude Monet's Home and Gardens was the highlight of my trip. Its the most beautiful place you will ever see. Truly a heaven on earth. I was stunned by the beauty of the gardens and how they made me feel. Check out my full post about Giverny and the Home and Gardens of Monet HERE.
Information: Take any train to Paris to the St. Lazare Station. From there make your way up to the 3rd level. Buy a round trip ticket to Vernon (it will cost 27 euros). Take the train to Vernon and then take a shuttle bus from Vernon to Giverny (8 Euros round trip). To walk around the grounds at Giverny its free (Stop at Le Caputene Giverny Café for the best apple and raspberry crumble pie of your existence). Then make your way to Monet's Chateau and Jardins. It will cost you 9.50 Euros to get in. Then just let the magic happen.
Thanks everyone for all your lovely comments and tidbits of information about where to go, things to do and where to shop in Paris. I had a very lovely time and really enjoyed sharing my Parisian Adventure with you. You can check out all of my Paris Blog Posts below and all my paris photos by checking out the hashtag #monroegoestoparis on instagram.
The Flight
13 Things I've Learned About Paris
The Iron Lady
Thrifting in Paris
Mastering Parisian Style
La Eiffel et La Fleur
Palace of Versailles
Champs Elysees in for Ballers
Paris Fashion Week Day 1
Paris Fashion Week Day 2
Paris Fashion Week Day 3
The Gardens of Versailles
The Louvre
Monets Home and Gardens
Canal St. Martin