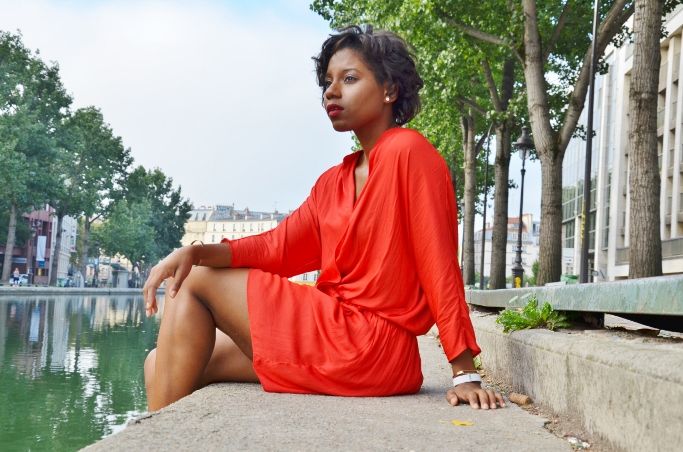 I'm so glad I chose to stay in Canal St. Martin in Paris. The area is quiet and has some of the best restaurants but still just a few stops on the train to all the major attractions in Paris. The little cafes that dot the Canal are always buzzing with people. They come and sit at little round tables facing the Canal as they drink their café au laits and smoke a cigarette over laughter with friends. Sunday is the best day to hang out on the Canal and people watch.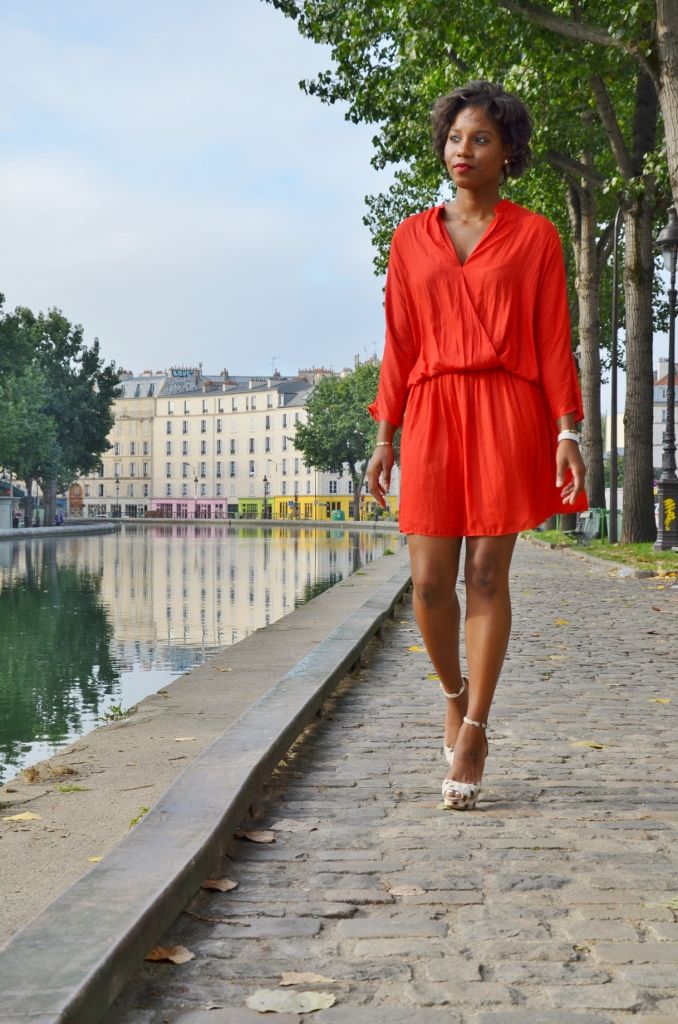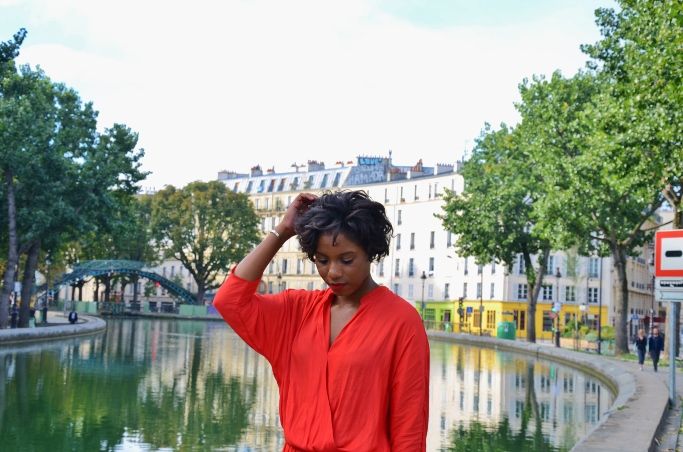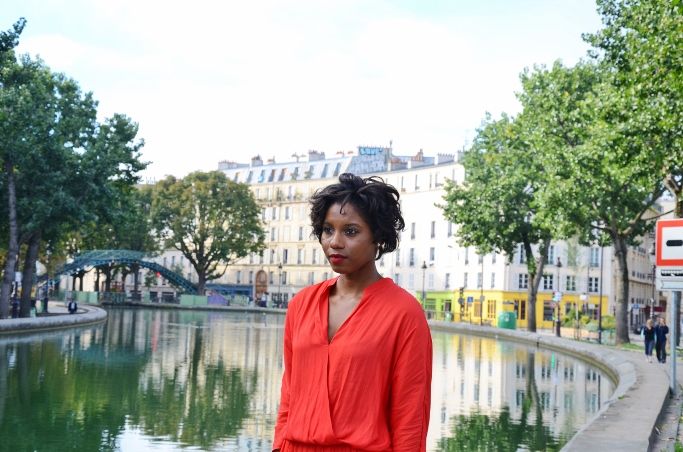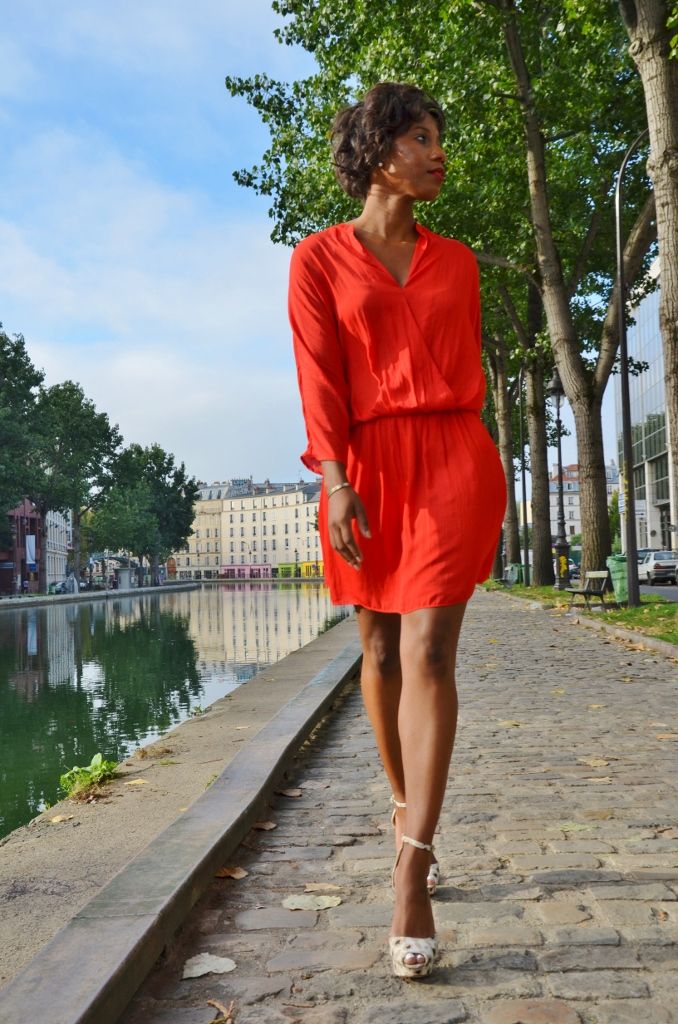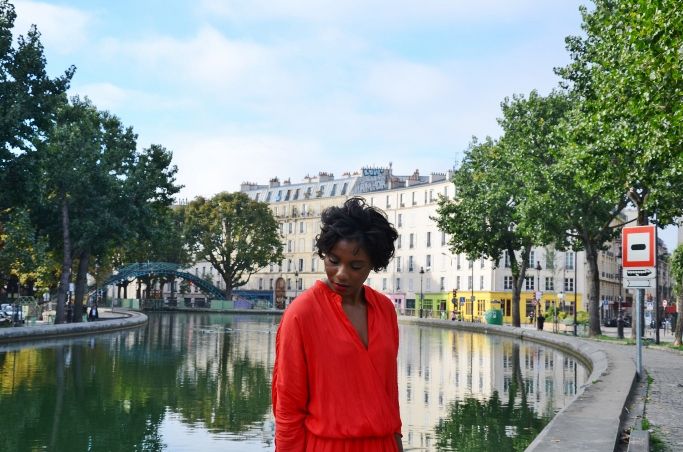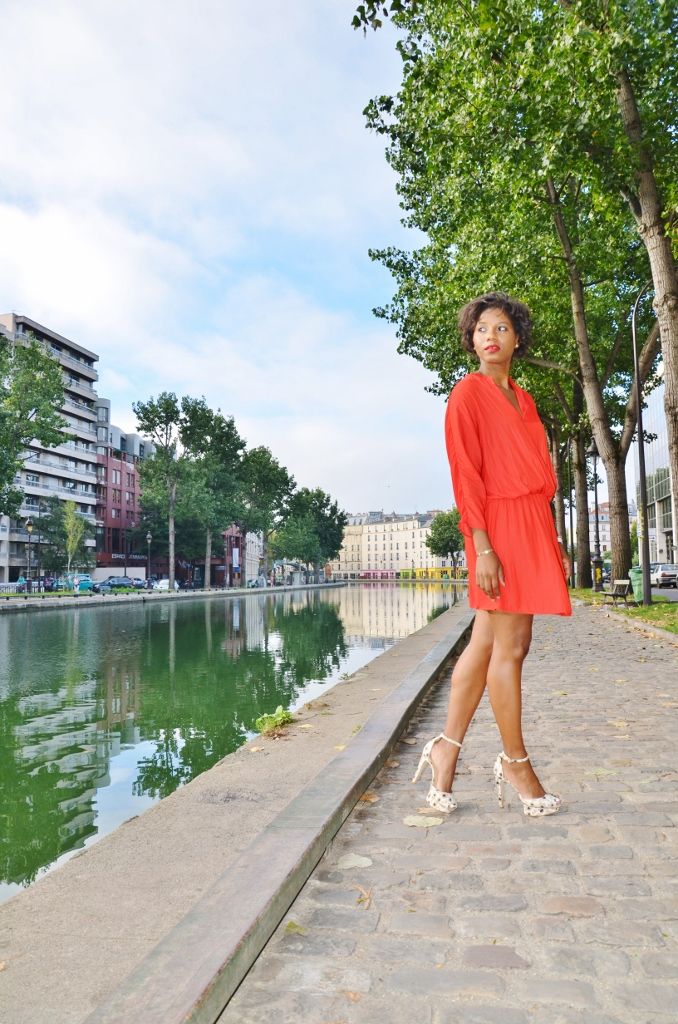 Dress: Zara | Shoes:
Zara
GET THE LOOK
I've noticed I've been wearing a lot of Zara lately. lol. Excuse me that was not on purpose. Anywho this dress is easy breezy and light and perfect for a warm day on the Canal. There clothing of choice in the area seems to be
long skirts
with boots or oversized sweaters worn as dresses. The Canal is a very youthful area. There is even a boat that will take you up the Canal on a leisurely scenic journey. It's really a lovely area with one of my favorite restaurants
Chez Prune
which I've eaten at just about everyday. So much so that they know my name after only one week there. What can I say…their food is amazing. Along the Canal in the morning runners are running and at a park across the street families lay out on the grass with their toddlers and bread and fruit and wine magically appear out of thin air. A good time is always had. Young lovers walk hand in hand along the cobblestone sidewalks or sit on the banks and lay in each others arms. It's the perfect oasis after a long day of sight seeing and fashion shows.
Keep up with my Paris Adventure on
Instagram
.