(The spot where I first spotted the Iron Lady)
I was definitely a little anxious on my way to the Eiffel Tower. I have literally seen thousands of photos of it and now I'd be standing in front of it. I was nervous and hoping it would be as magical as I thought it would be. I hadn't seen it on my way to my new apartment in the taxi. I searched the skyline whenever I was out and never saw it. Maybe its a lot smaller in real life than it is in photos I told myself (which bummed me out a little). I took the metro to Ecole Militaire, the closest stop for me to the tower. When I got out I desperately searched the skyline thinking surely I'd see it right away. But no I didn't. I started walking…in the wrong direction for about 10 minutes and passed the famous Rue Cler. I couldn't help myself so I went down that street looking at all the quaint shops.
These tiny back streets where full of charm and reminded me of the West Village. I was most certainly lost but refused to ask anyone for directions. I turned a corner and BOOM. There she was darting from the sky seemingly at the end of the road. Then it hit me…the place I stood was a place a million photographers have stood because I most certainly had seen this exact scene in many photos of the Eiffel Tower.
I whipped out my camera…and it began pouring raining. I ran under a store sign for protection. There from that spot I could still admire the tower. Once the rain lightened a bit I took these series of photos (above). I then made my way down the street and right up to The Iron Lady. Bit by bit I took her in, in all her glory. She really is beautiful and it was aweing to be right in front of her.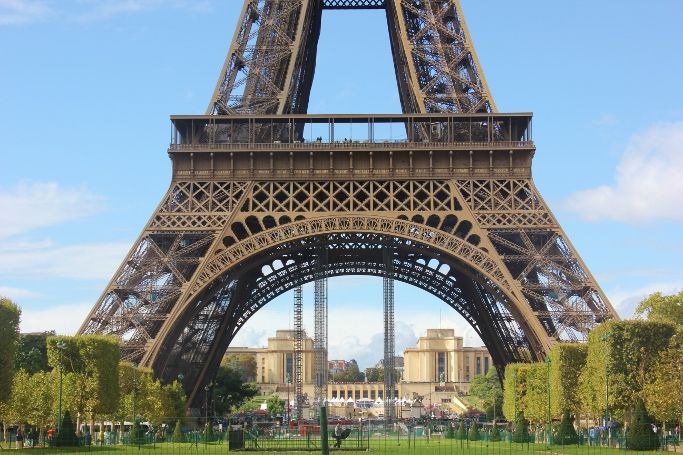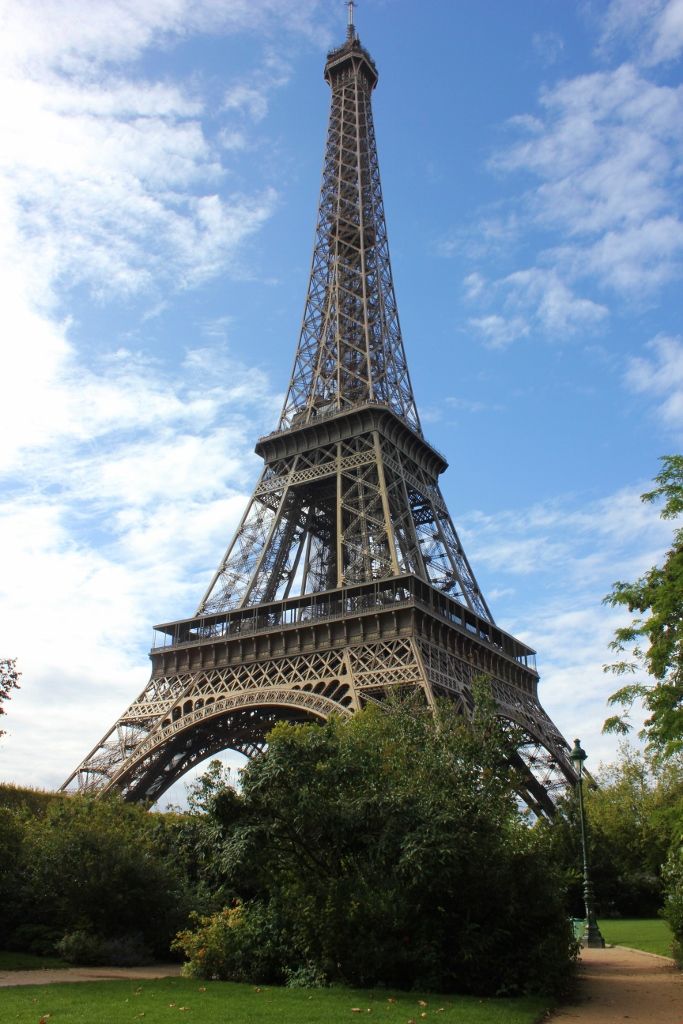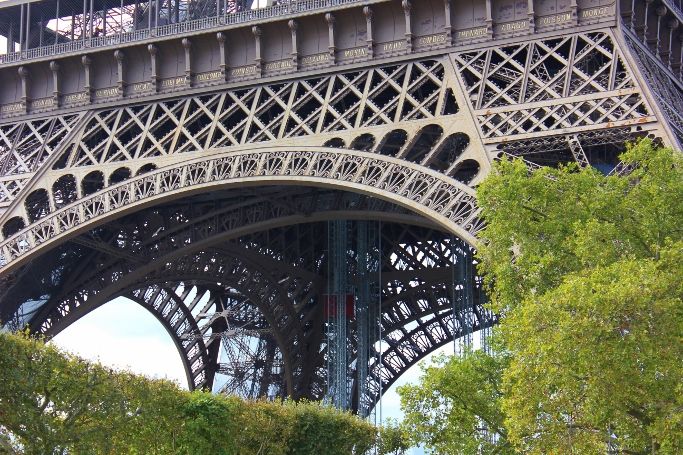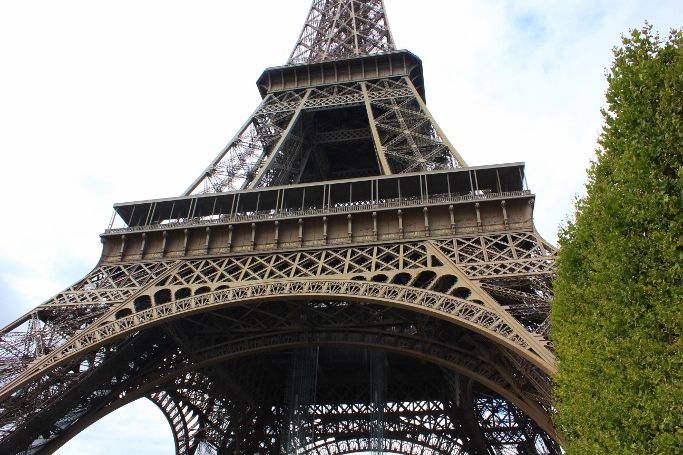 Excuse me for the picture overload. I couldn't help myself. I took about 400 photos from all different angles. I did a little photo editing too just to bring more color into the pictures. It really is beautiful. Stay tuned for an outfit post later this week at this very spot!