really…they are! this is a floral jacket I picked up at Loehmanns last year. Its still one of my favorites and I even use it as a
formal business blazer
for a little something extra. its a great way to dress up an otherwise boring outfit. in this case boyfriend jeans and a tee.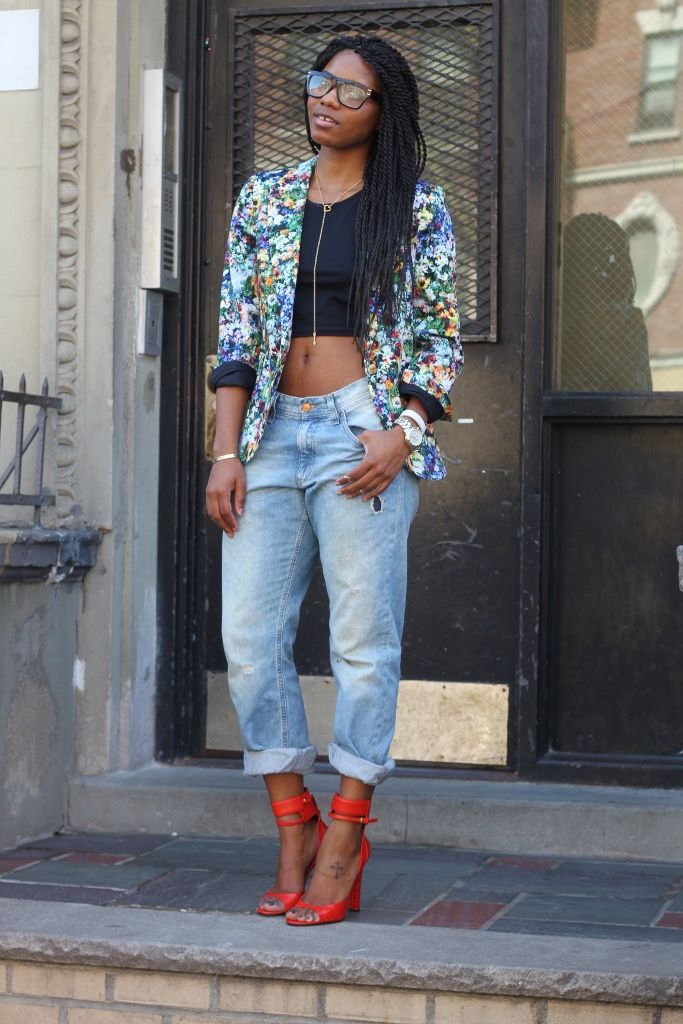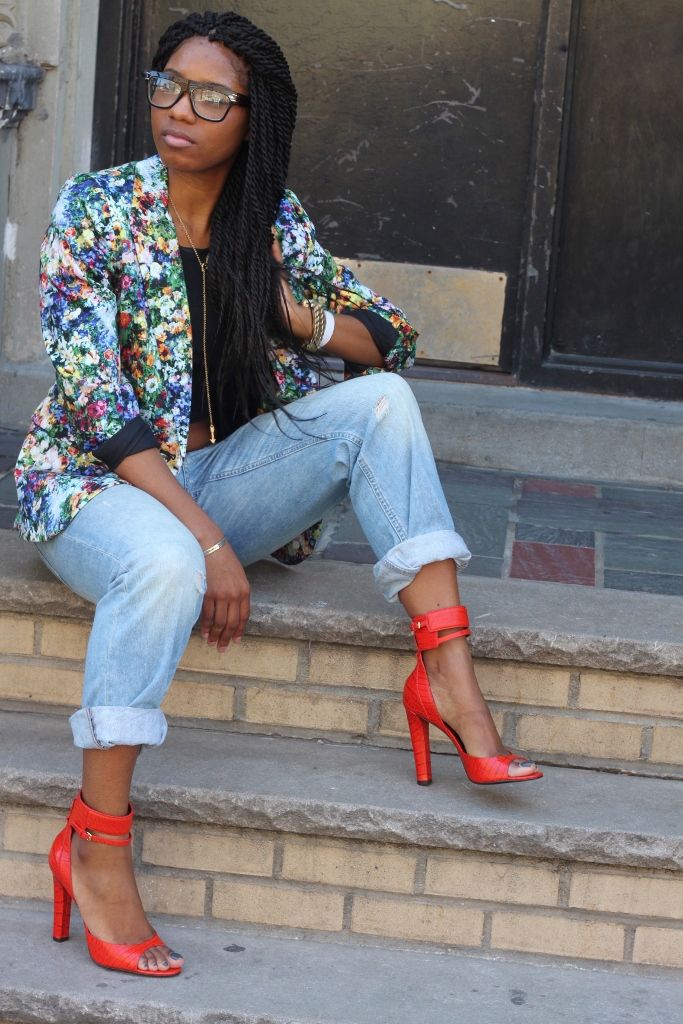 i actually wore this outfit with a different top to style an event a Loehmans last week. it really is one of my favorite stores for great designer deals. also im wearing my ultra favorite
a. wang sandals
! ughhh I love them so much. yes. I love my shoes and I am not ashamed.
xx
Monroe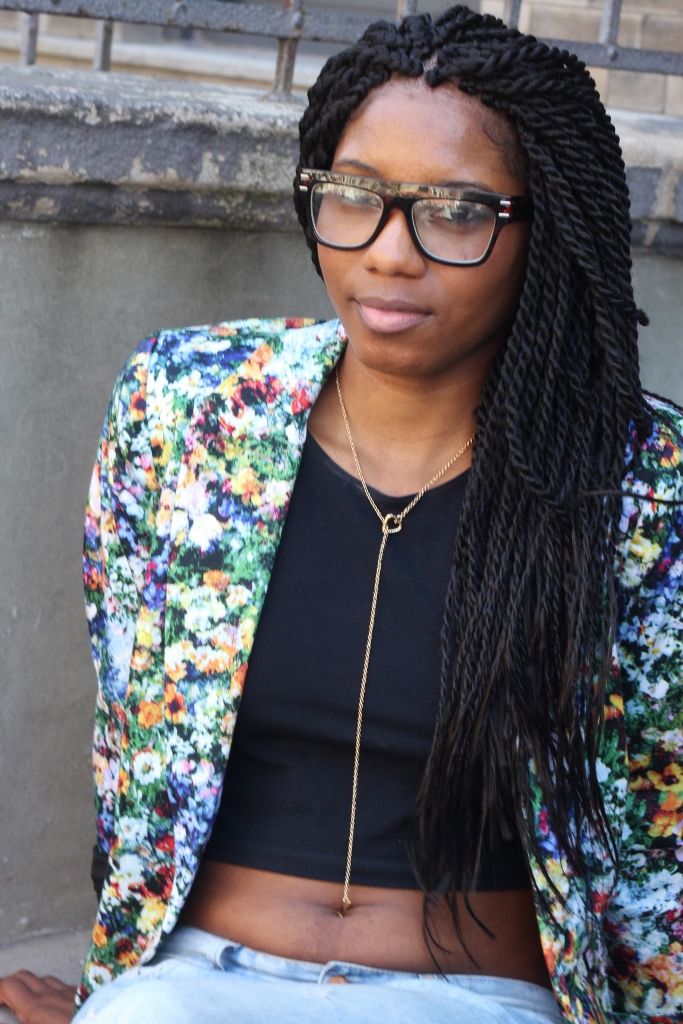 Photography by Tiona D.