Today's outfit was basically my
fashion power suit
: pencil skirt, blazer, heels. but this aint your average suit so I threw in some floral prints and fur for good measure.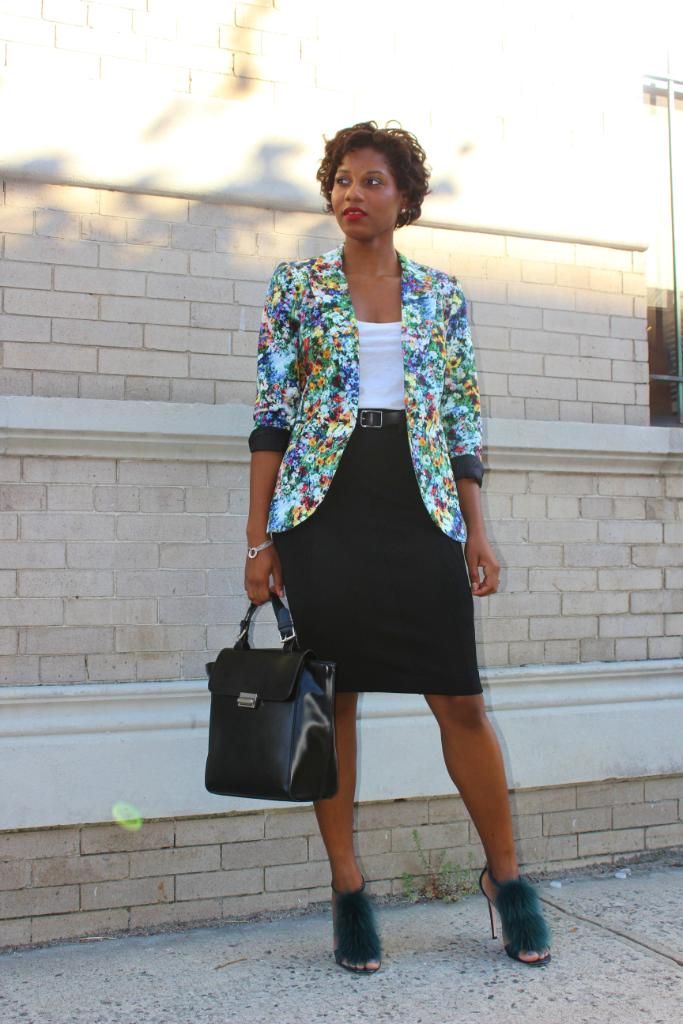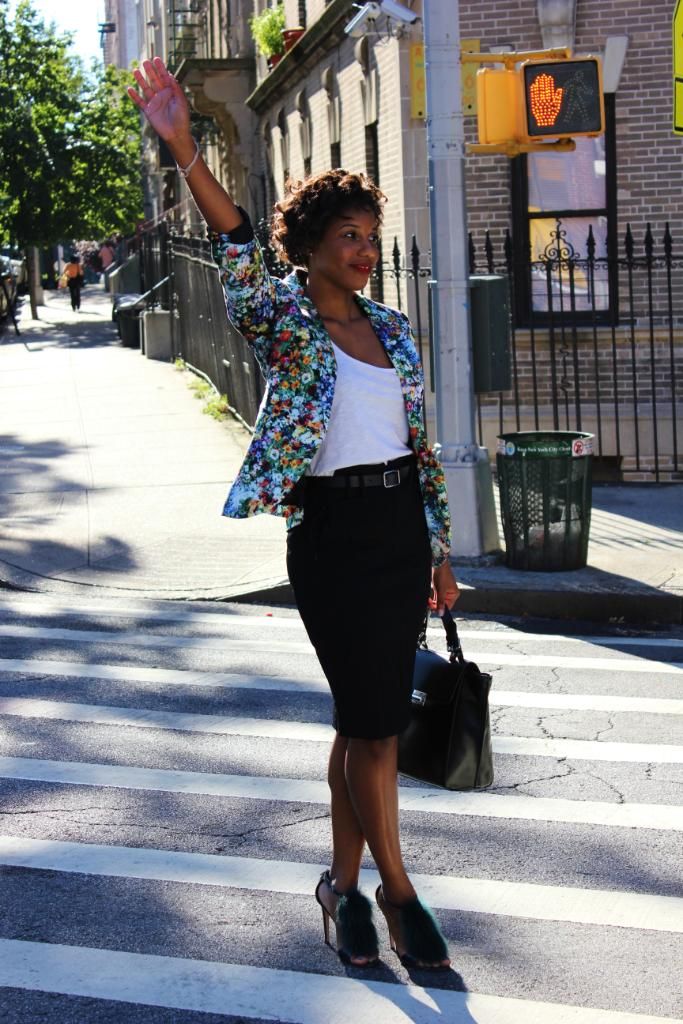 Shoes: Gianvito Rossi | Bag:
Zara
wow today was insanely busy. my feet are KILLING ME and they are swollen on the bottom. i love love love fashion week but it is brutal. i was literally running from show to show being that I had one just about every hour. i am super amped that i was snapped by
Guerre
for
Marie Claire online
. Guerre is one of my favorite photogs and he is SEXY! my god thats a handsome well dressed man. but i digress. lets get to the goods. Shout out to
Jen of Comme Coco
for these amaze photos.
Joy Cioci
Carlos Miele
Farah Angsana
Karen Walker
Alice & Olivia
Libertine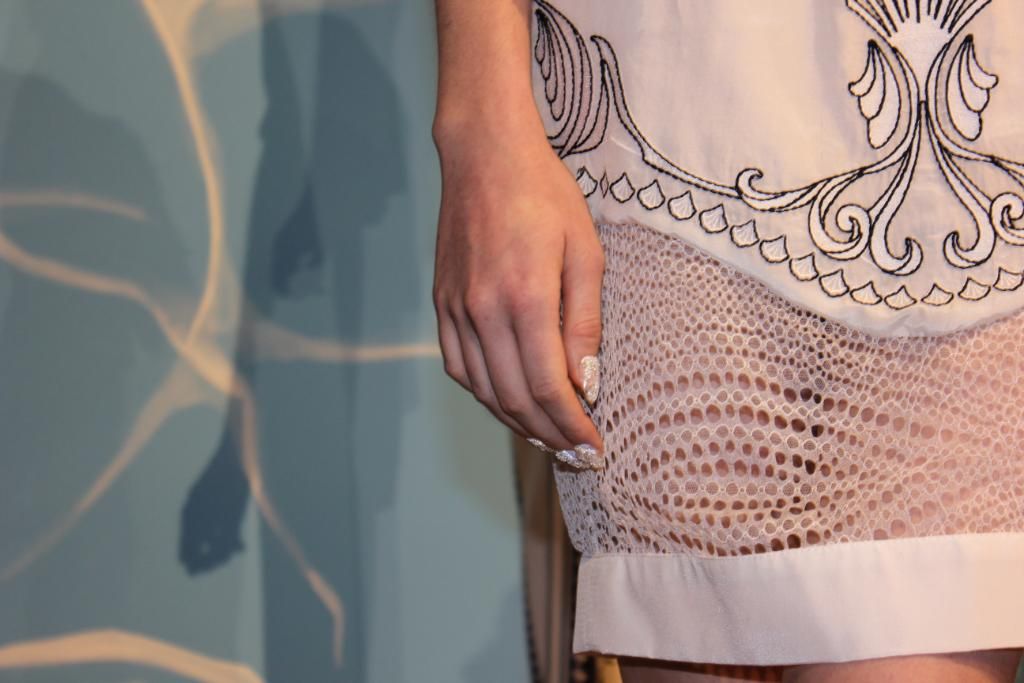 Joy Cioci was one of my favorite collections. I love the whole beachy vibe, sounds of the ocean, prints and d styling of the models…down to the awesome extra sharp finger nails. The head wraps are pretty hawt too. Check out the VIDEO of the full collection HERE.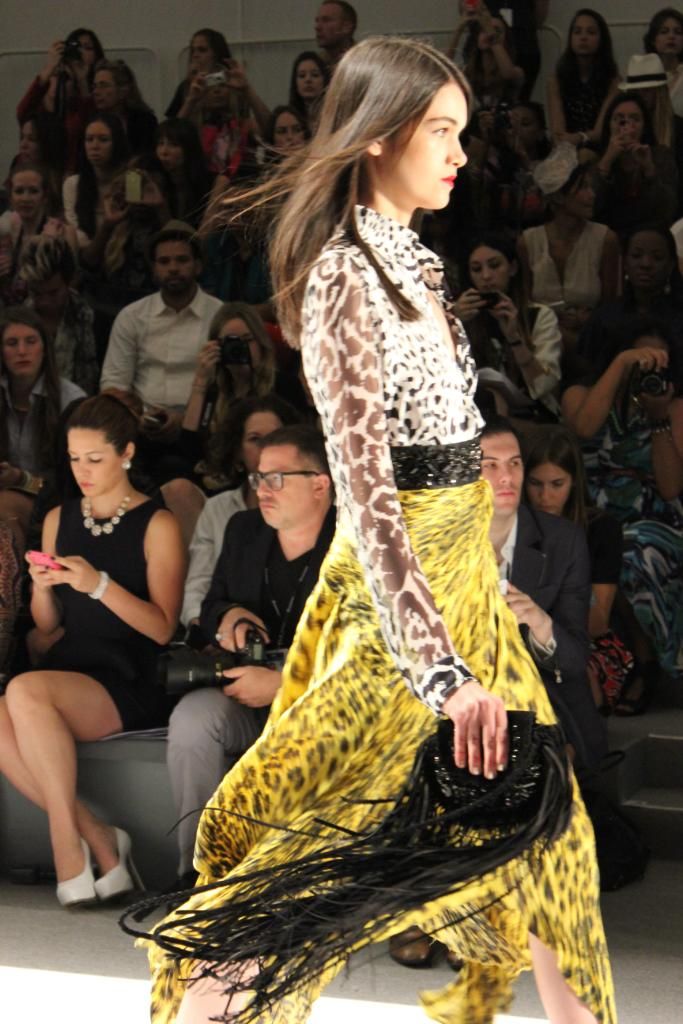 Carlos Miele did was he does best and thats creative free flowing gorgeous dresses. He used a lot of cheetah print on bright pops of color as well as fringe. My favorite dress was actually a white sparkly number with fringe around the bottom!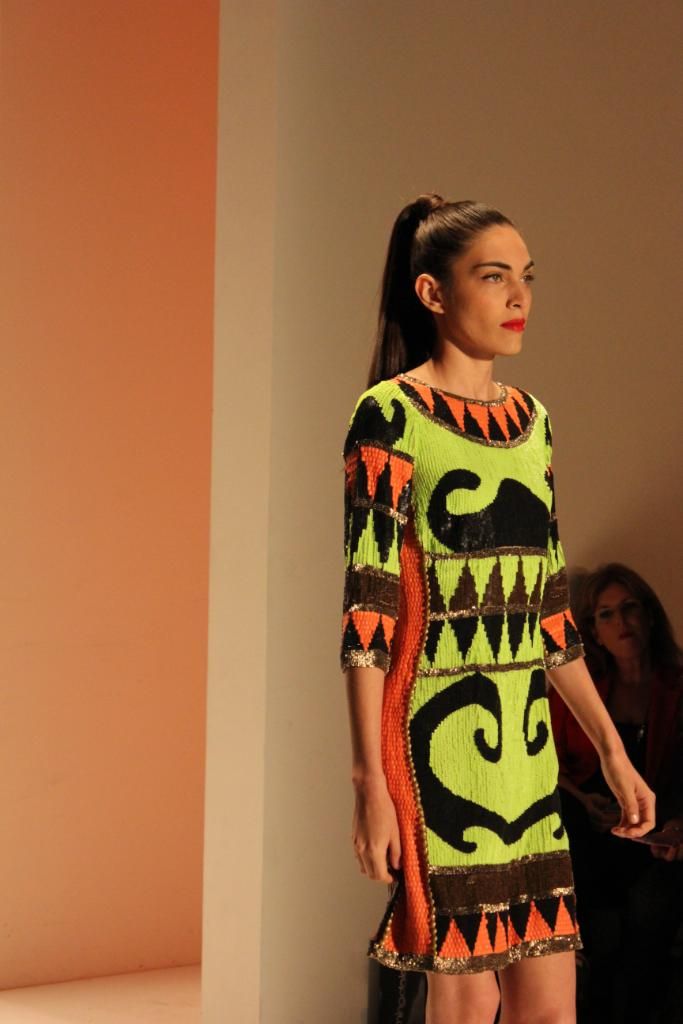 Farah Angsana….dresses are her thing. There is definitely something for everyone in her collection. My favorites were the beaded dresses in orange, black and green. I see a lot of designers are going orange for the SS2013 season.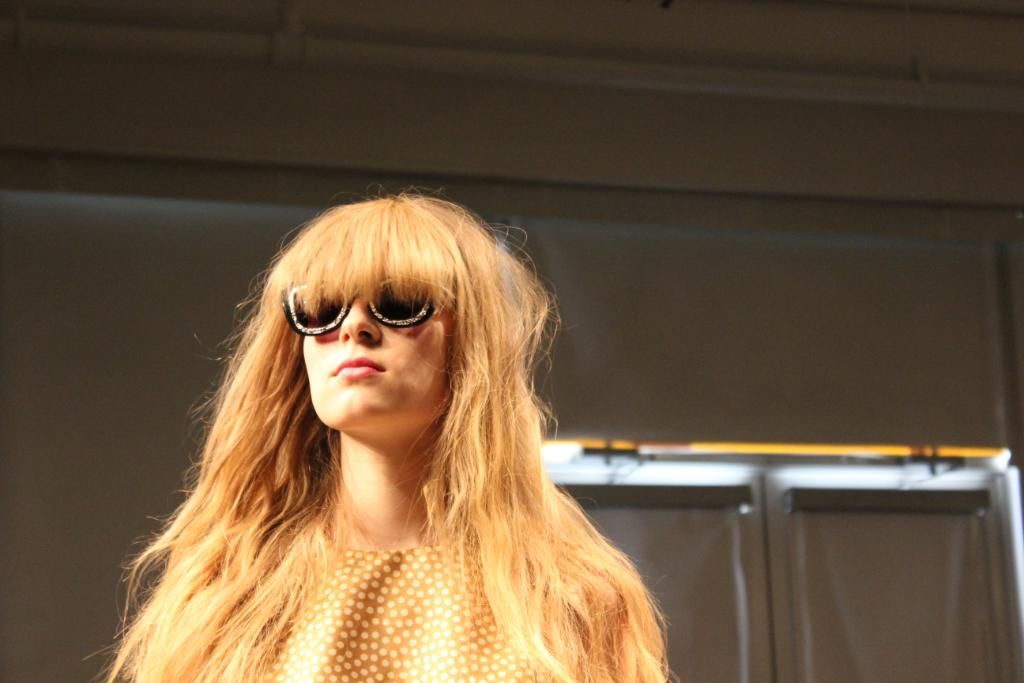 Karen Walker went polka dots, with lovely skirts and bangy hair and hats. I loved all of the looks even the polka dots! The collection was fun yet sophisticated. I loved the trapeze shaped tops and the neon pink slear sunnies too. Hands down one of my favorite shows.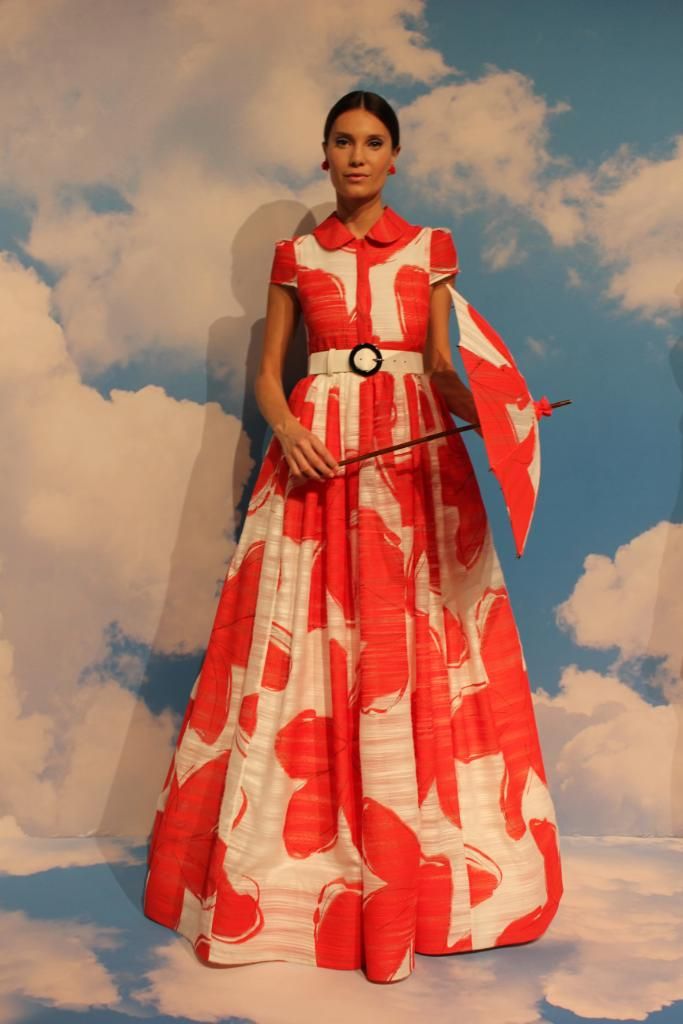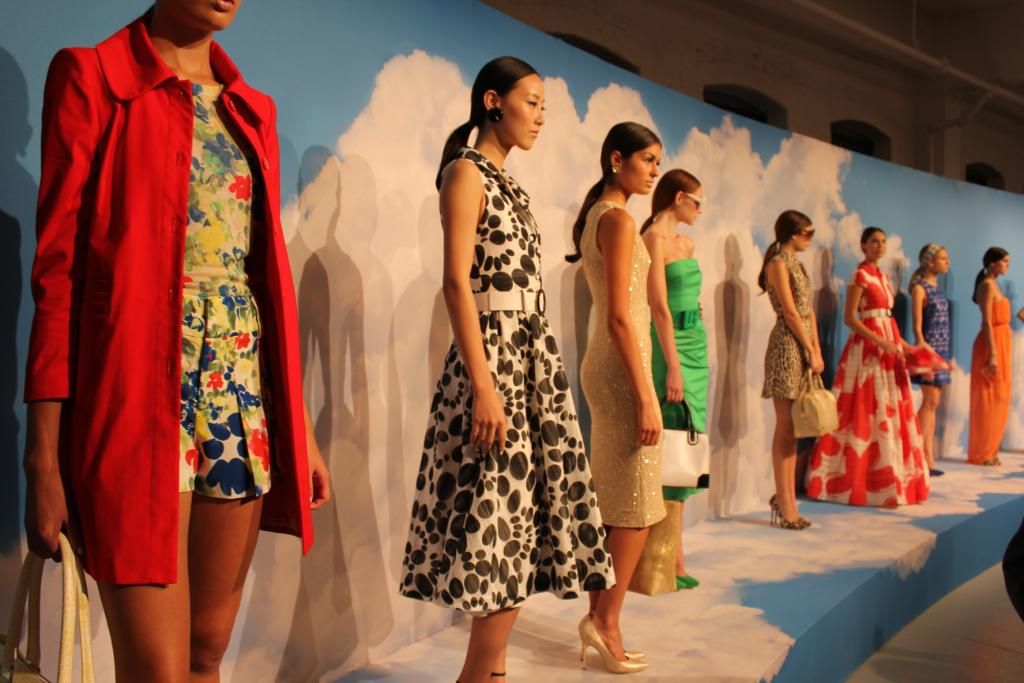 I am a huge fan of Alice + Olivia so getting to attend this presentation was awesome. i loved the prints and shapes and the retro feel the collection gives off. very old school glam with headbands and gloves. Check out the full video of the presentation HERE.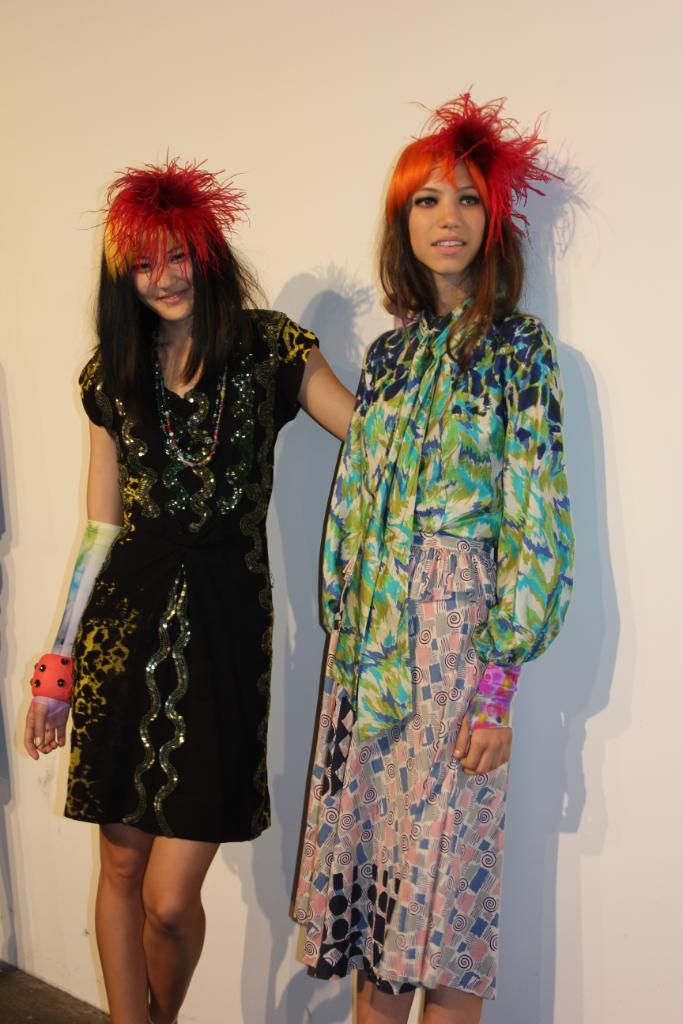 Libertine was a fun festive collection. It's all looked pretty mixed vintage to me as far as the womens clothing went. I do like some elements and could certainly see some people wearing the pieces together like they were styled. personally I think they'd be more of a wow factor split up with simplier pieces so that they pop.
xx
Monroe