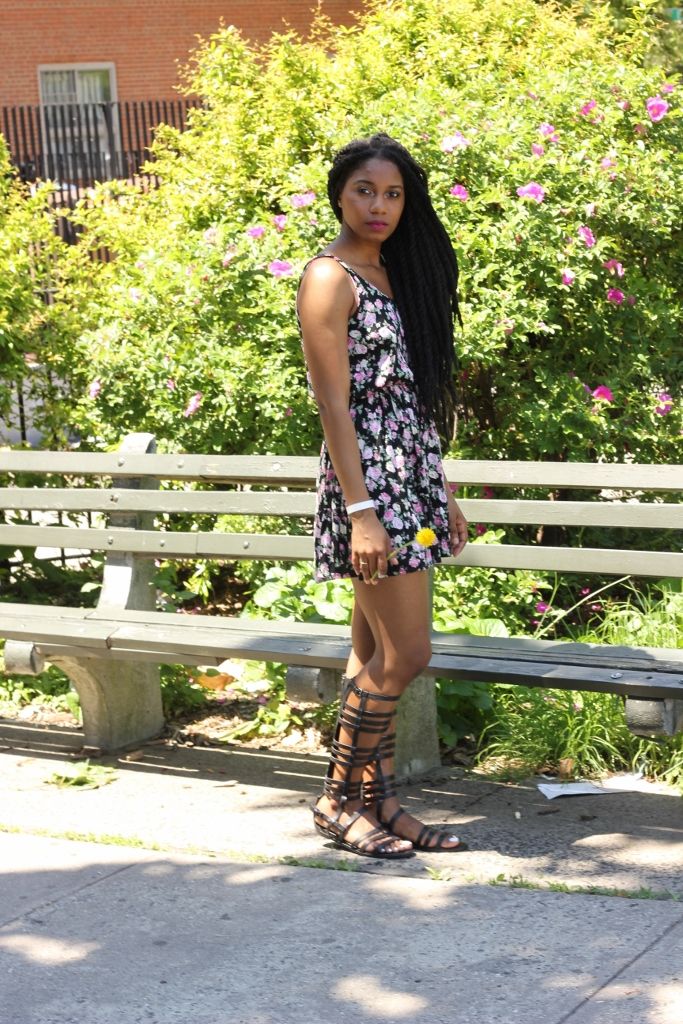 these gladiator sandals that I got at Zara last year have to be my favorite pair of sandals. they can be pretty intimidating. the last time a guy saw me in them he said: "Wow those are intense". I wasn't offended, he's a guy without much of a women's fashion eye, but it got me to thinking…am I pulling my own version of Leandra Medine's Man Repeller? Am I scaring guys away with my obnoxious fashion choices? Nahhhhh, I dont think so, but these sandals do have a "Dont fvck with me" type of vibe.
Dress: Forever 21 | Gladiator Sandals: Zara | Sunnies: Ray Ban
GET THE LOOK

i love wearing these gladiator sandals with a dainty dress. i feel like it decreases the badassness of them by off setting them with something pretty. these little baby doll dresses are perfect for the hot weather we are currently experiencing in NYC. they are so easy to style with either sandals or a biker boot and a denim jacket. this dress was a fashion STEELE at less than $15 from Forever 21.
xx
Monroe