This past Saturday, May 3rd, 2014 my partner Sherry Blossom of Sherry Blossom Beauty and I put on our first ever Brands and Bloggers Networking Event. This event started off as a thought, a way to bring Brands and Bloggers together and cut out the middle man and the awkwardness of the email approach. The purpose of Brands and Bloggers Networking Event was to bring together up and coming as well as established brands and influential bloggers to promote and foster collaborations via a direct connection. The event was a huge success thanks to our sponsors, special guests and attendees. Everyone came eager and ready to mingle, network and ready to collaborate.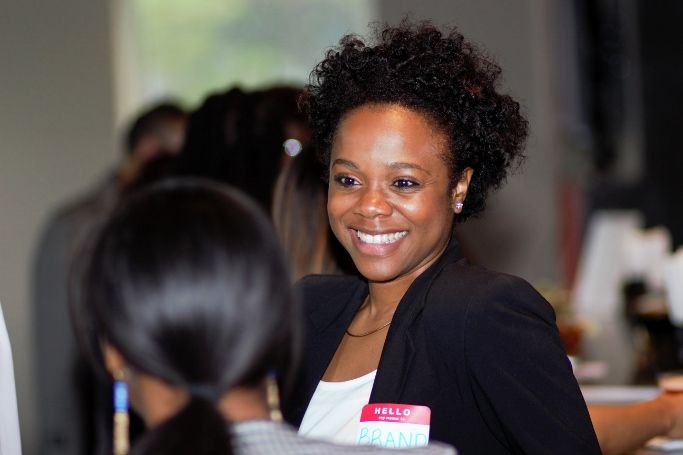 (Sherry and I with Lily from Modavive)
Connections were made in the uber-modern cosmopolitan chic L Lounge in Harlem over cocktails and great giveaways. The lounge served as the perfect backdrop for great conversation in a relaxed atmosphere while brand logos streamed across the plasma TVs. The owner of L Lounge, a staple in the Harlem community Londel Davis, even stopped by to check out the event! Some of our special guests included Bre Skullark from America's Next Top Model Cycle 5, who showcased her new candle line BrVelle. She also sponsored a giveaway for one of the most popular candles from BrVelle, the Hippie's Hibiscus Candle. Brandice Henderson-Daniel, CEO and Founder of Harlem's Fashion Row was also in attendance. We were also thrilled that rep Kay Lopez of Dark and Lovely in attendance. L'Oreal SoftSheen-Carson brand also sponsored a giveaway for a hair kit from the new Dark and Lovely Au Naturale line as well as the Optimum ALMA Line.

(Bre Scullark speaking of her new luxury candle line BrVelle)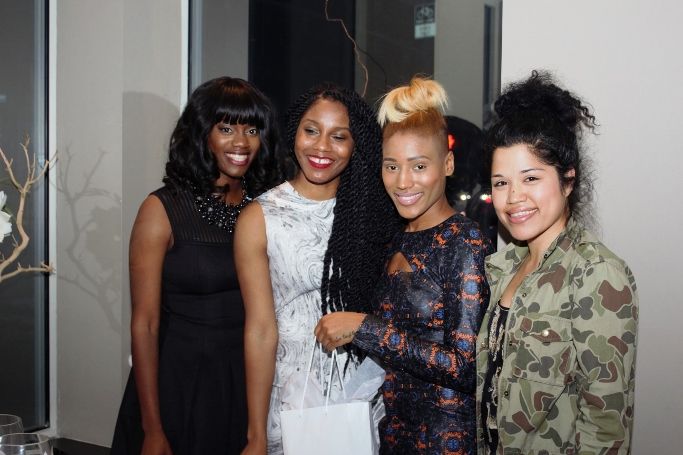 (Brandice Henderson-Daniel CEO and Founder of Harlem's Fashion Row)
At the Brands and Bloggers Networking Event we wanted it to be a little different in terms of giveaways. Not only did brands hosts giveaways for bloggers such as a pair of coveted Bow Pumps from Aminah Abdul Jillil, but bloggers also hosted giveaways to brands! Some bloggers donated product reviews, facebook posts, or an instagram or tweet to a brand in attendance! This is one of the innovative concepts during the event to really promote collaborations between brands and bloggers.


(Mary of gla.MAR.ous brand wins a blogger raffle for a review from blogger Melissa)


(Designer Joseph Singh wins a blogger raffle for a review of his latest collection)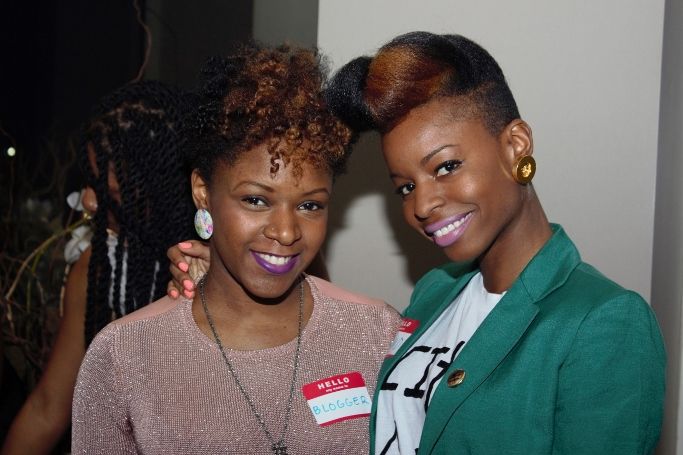 A huge thanks to our amazing sponsors:
L Lounge
Dark and Lovely, Optimum Hair Care
BrVelle
Aminah Abdul Jillil
Saks Off 5th
Modavive
Deen Fashion & Accessories
Midori Jewelry
Unveiling Style
gla.MAR.ous
Ettika Jewelry
Moor Gold
Sonya Tisdel Beauty
Bottletop Cosmetics
Harlem Fashion Row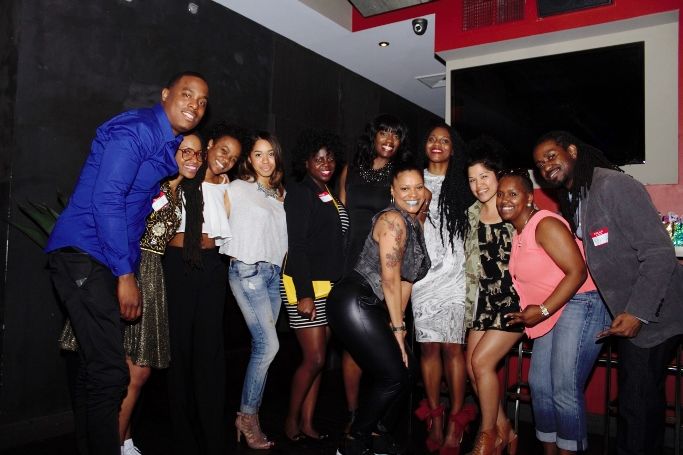 Also a huge thank you to all those who attended. I know some great connections were made and I'm thrilled that the event accomplished it's mission. Thanks to all the warm wishes from everyone who couldn't attend as well. We really appreciate your support and wonderful feedback. Make sure to check out more photos from the Brands and Bloggers Networking Event HERE. Also check out the event via the #BRANDSANDBLOGGERS hashtag on twitter and instagram! And stay tuned…we have another one in the works for later this year!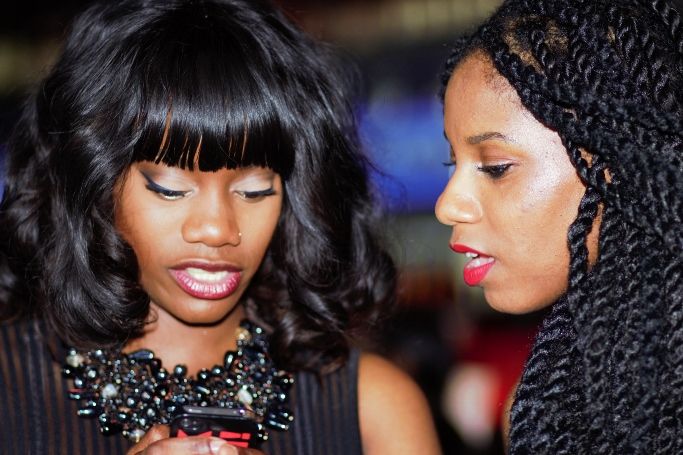 (Sherry and I diligently updating our social media for the event)
xx
Monroe