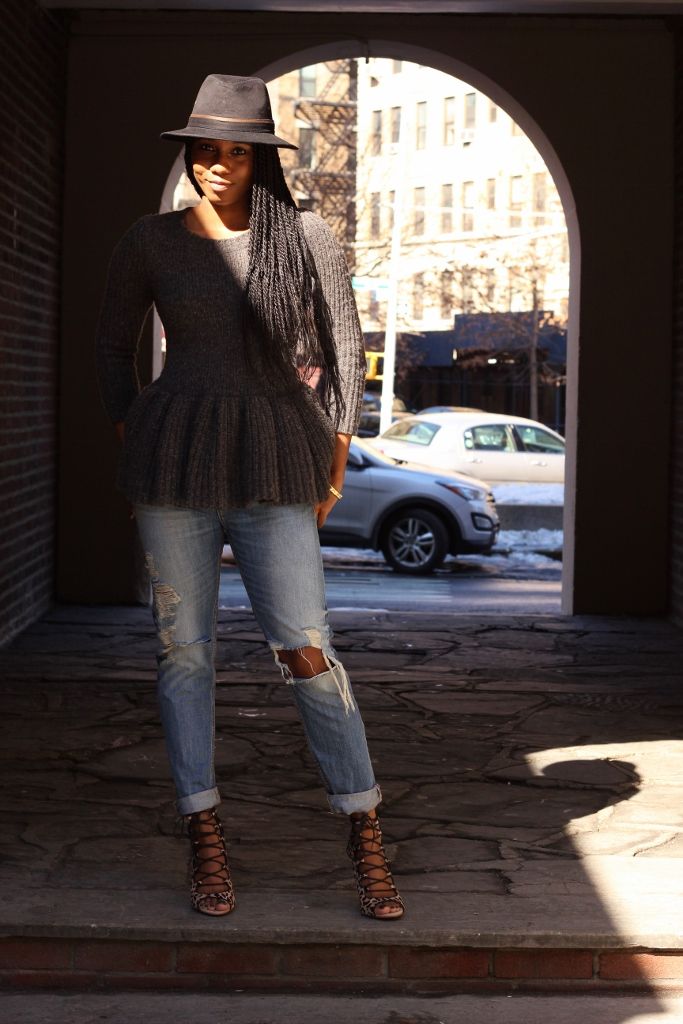 Hey Jen, thanks for letting me borrow your hat! So can we talk about this freaking weather in New York right now. It was actually pretty mild today and supposed to hit 60 tomorrow. YAAAASSSSSS! I am beyond excited. Even though its supposed to snow later this week. I cannot lie these past few weekends I have been having the time of my life and I am all kinds of ready for summer.
Sweater: Derek Lam from Sample Sale | Jeans: H&M | Shoes: ZARA
GET THE LOOK
So this is a sweater I've worn a few times that I picked up when I hit up the Derek Lam Sample Sale a few months back. I also wore it during New York Fashion Week. I'm really trying to get many wears out of it until I have to pack it away which looks like it may be a few weeks from now. I'm so ready for spring and summer I don't know what to do with myself. I've been doing a little more partying during the weekends as well. I think I've gotten this jolt of energy because I only have 2 more months left in my 20s. Sometimes I literally have a party in my living room all by myself listening to Genius in HD's Soundcloud. If you havent heard of him please follow that link and thank me later.
xx
Monroe