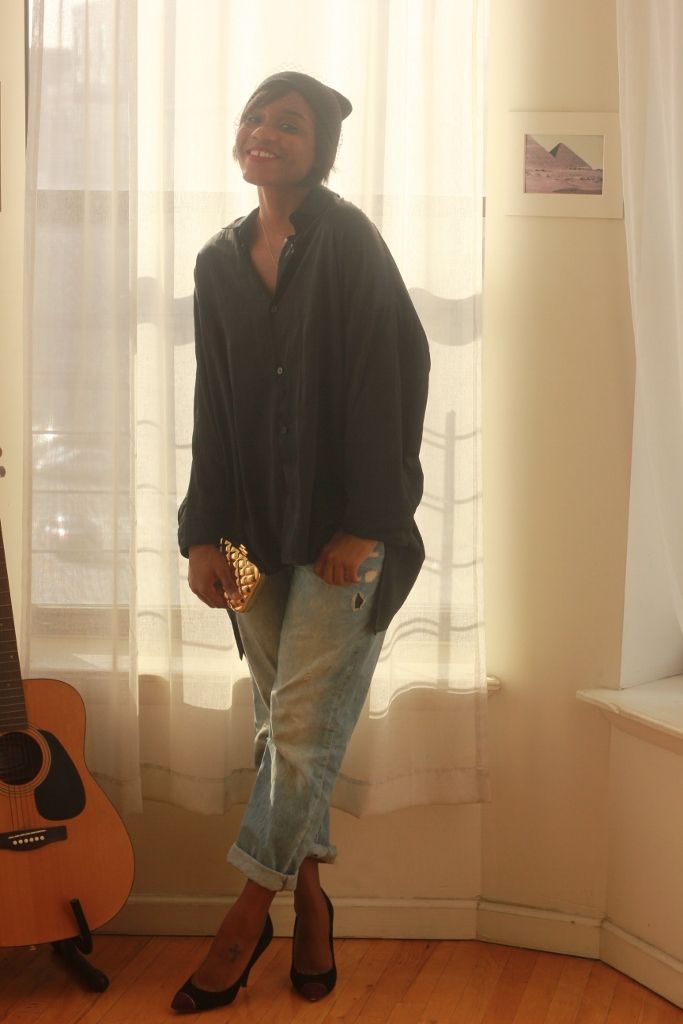 It's been 12 days since I last posted. The longest I've ever gone without posting in the past 3 years! I took some time to go home for the holidays and visit my family. Then I came back and my computer decided it no longer wished to work anymore. So the past 3 days I have been frantically Combo Fixing and RKilling and resetting to an earlier date so that my computer would stop acting up. Today was the first day I could connect to the internet (and when it finally did I did the Harlem Shake all over my living room) and although I said I would take a two week break, I'm back early! I hope everyone had an awesome New Year. I did nothing. I sat at home in my PJ's and drank wine and watched old movies like Risky Business and Coming to America. lol.
Top: Thrifted | Jeans: H&M | Heels: YSL Opyum | Clutch: Jessica McClintok | Veil Beanie: Etsy
I hope yall's (can you tell I've been down south for a few days) New Year was more eventful than mine. Honestly I think I'm going through some kind of mid mid life crisis. Well not really but I'm still kind of searching for my purpose in life. I didn't make any New Year Resolutions but I'm going to try to be a better person this year. I'm also going to stop getting down on myself for not having the life I thought I would have at this age (I will be 30 this year). I've spoken with a lot of my friends about this and it seems I'm not the only one who does this. Lastly I'm going to try to save more. I have a certain amount of money I want to have by December 2014 and I know I can do it but I will definitely have to cut back on my shopping. lol. More thrifting! Speaking of thrifting…I have something huge coming at you all soon. So stay tuned. We are now back to our regularly scheduled posting. lol.
xx
Monroe