these are definitely the most distressed jeans that i have and this is equally the most distressed blouse as well. i didn't do that on purpose…it just worked out. the thing I love about these boyfriend jeans is the more I wear them the more distressed they become. the rips began to rip more and they look even better! this top is one of my favorites that i don't wear too often because its so delicate. ohhh did you check out my new clear clutch! im sooooo in love with it.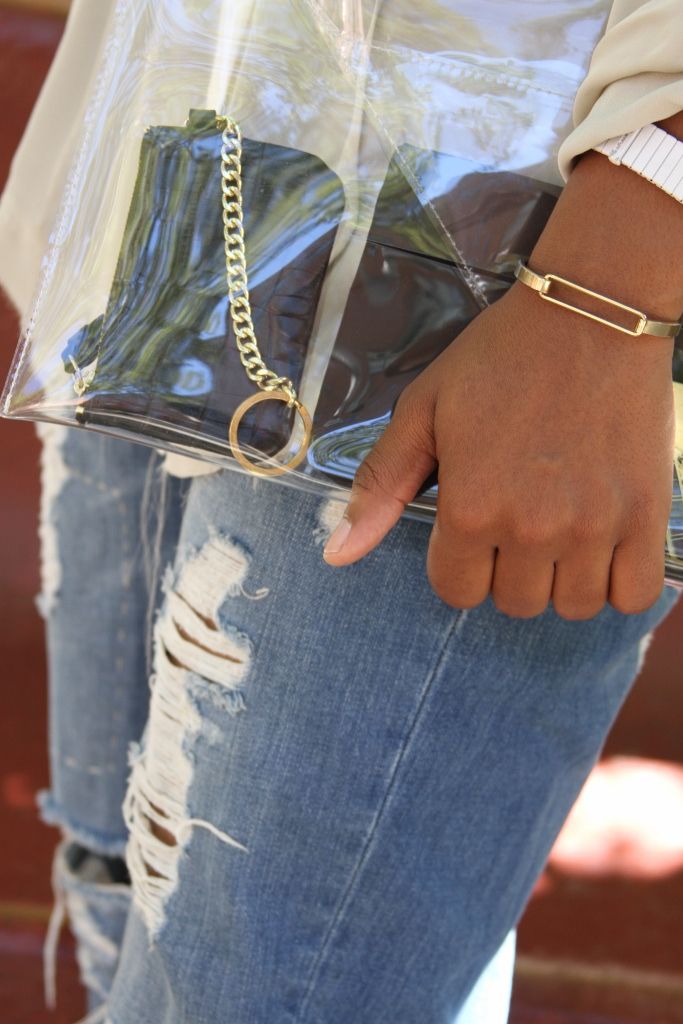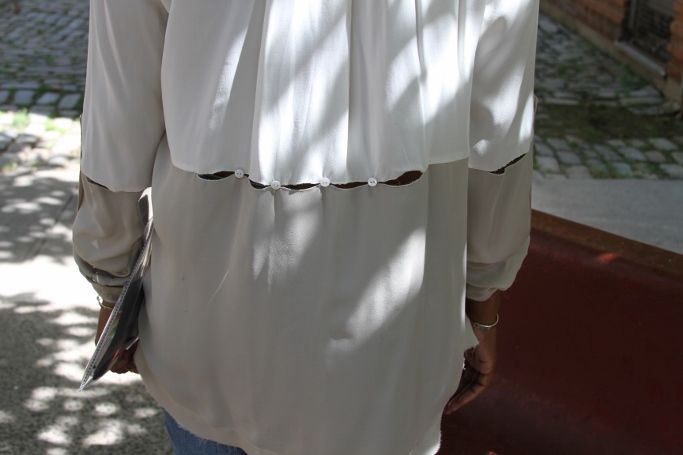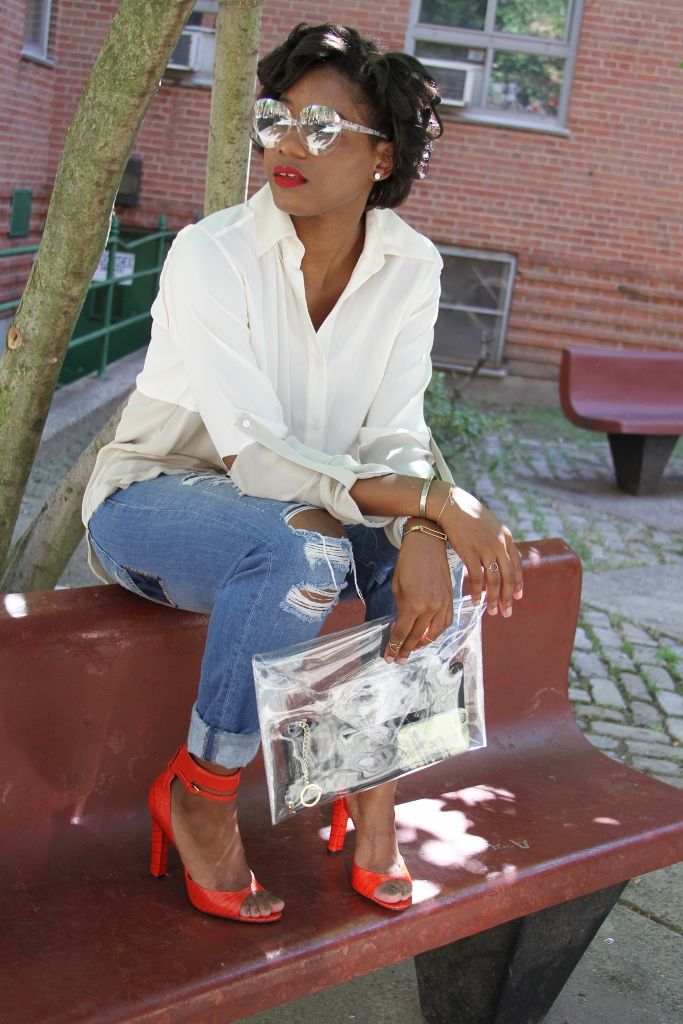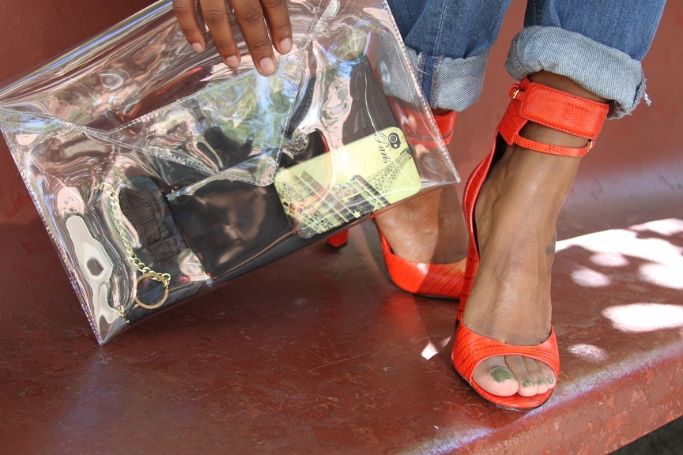 Sunnies: D&G via Loehmanns
picked up the top and sunnies from
Loehmanns
, one of my favorite department stores. I love what they've done with their Chelsea location. They gave it a refreshing update. I was just there recently and scored another great fashion steele! I'll be posting that little gem soon. Fashion Week starts on Thursday and I've stocked up on
Rose Lemonades
, almonds and craisins because I know I wont eat correctly for the rest of the week. I think Wednesday I will cook two meals and make left overs so I don't suffer during
New York Fashion Week
. Sometimes I get sick from lack of food and sleep. This year I vow to take better care of myself.
Photography by Tiona D.