I am a huge YSL fan. And yes…it's weird without that "Y". I
bought my first pair of YSL's
in 2011 and have worn the hell out of them. They are just the perfect classic pump and I will love them forever. When I saw this tee in
Urban Outfitters
I had to have it. I have since worn it about a million and one times including on a
date night
with my beau to Benihana's while wearing my YSL's.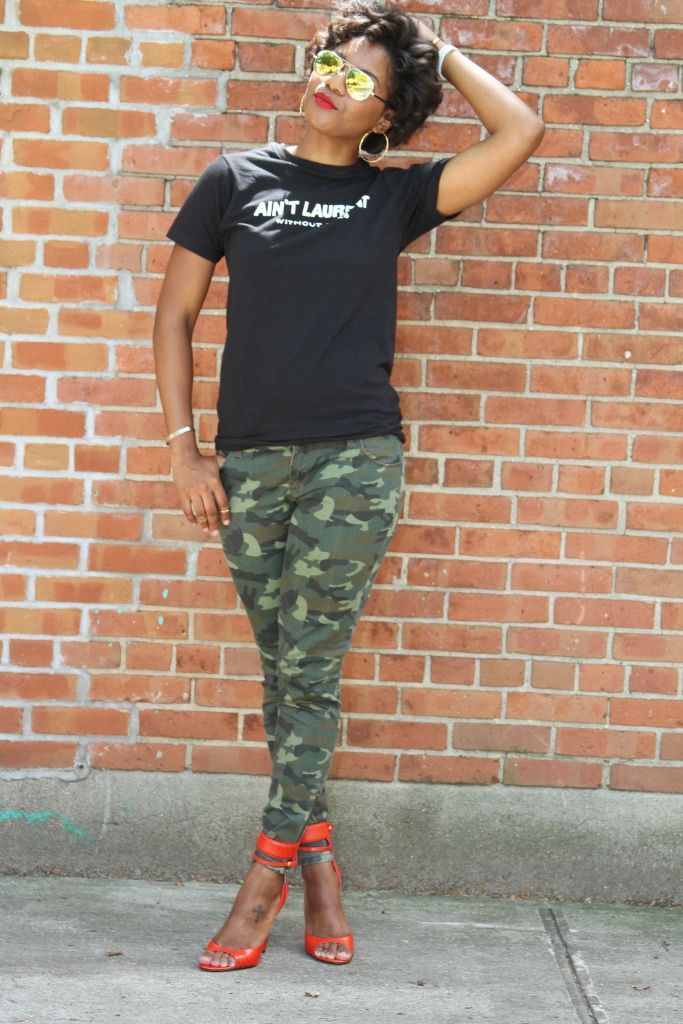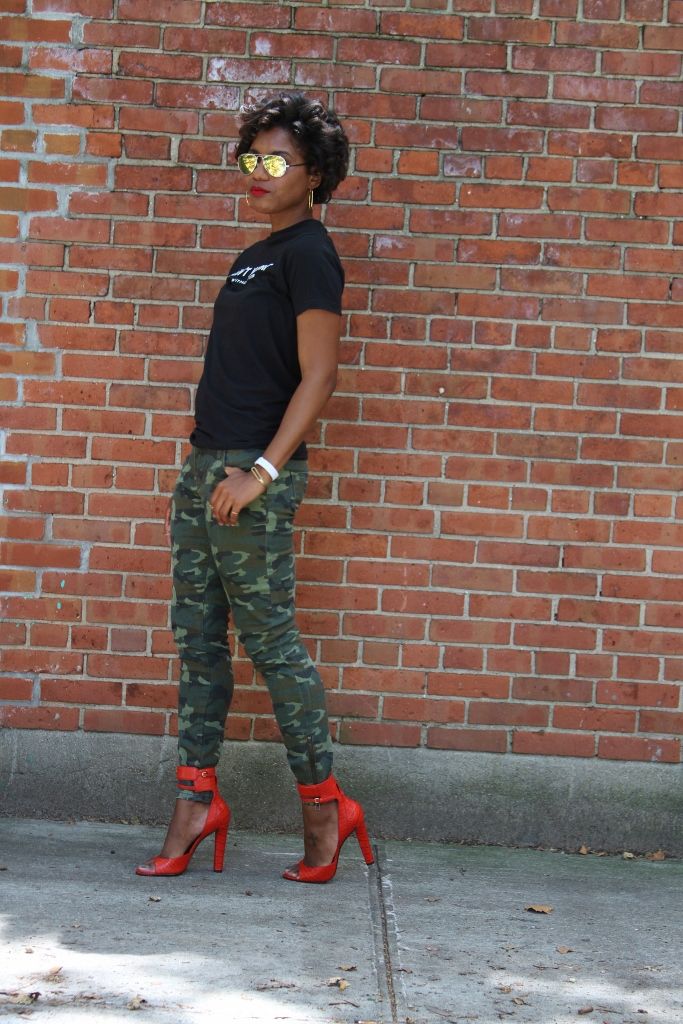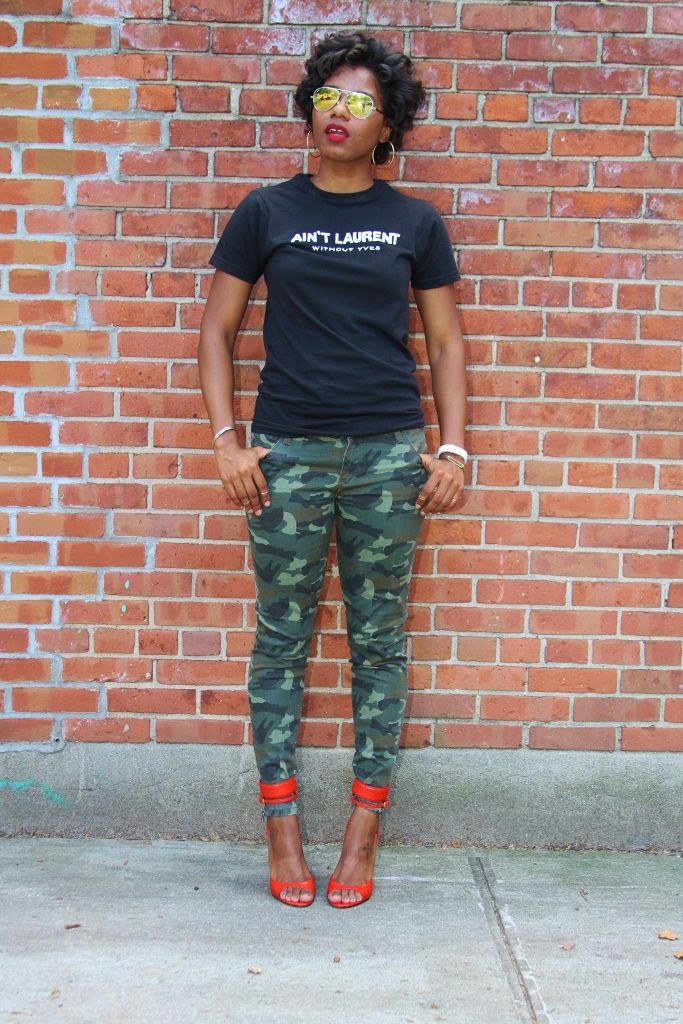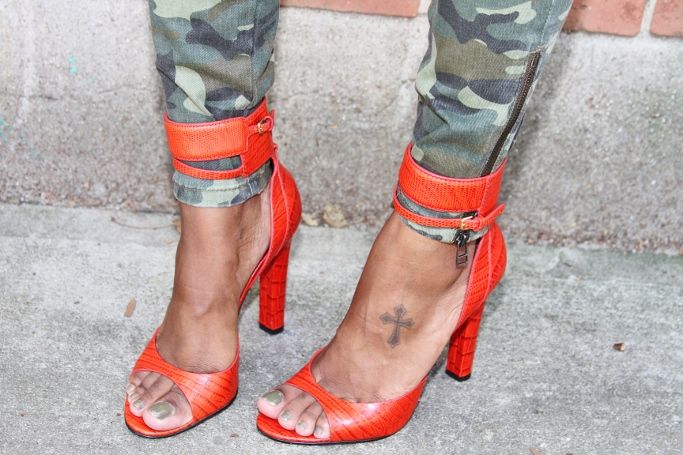 thanks to everyone on
instagram
who told me to get these camo jeans! I'm telling you Forever 21 has been surprising me a lot lately. Fun fact: I used to work at
Forever 21
(the huge one in Union Square). I must say…I met some awesome people but I still cringe when I think of the late nights I spent re-organizing sections of the store only to see them destroyed again the next day. Anywho
these jeans
are the perfect fit (yall know how hard it is to find the
perfect fitting jeans
) and they are perfect shade of camouflage. I love how the
red wangs
pop against the camouflage too. Kinda unexpected but somehow it all works. I'm on a printed tee kick right now. I'm even having some made…especially for
fashion week
! Yes, its right around the corner and although I'm gonna try to take it easy this season I'm already getting butterflies. First comes New York…then comes Paris! Eeeek!
Photography by Tiona D.