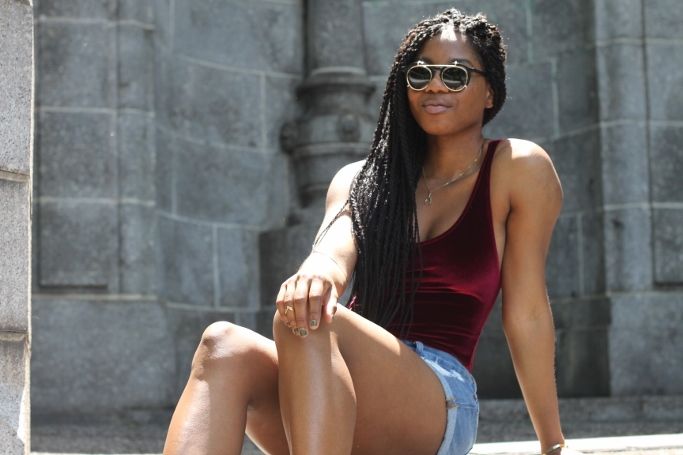 I am completely aware that its scorching hot right now…and that most people wouldn't dare think about wearing velvet. but I am not most people lol. this is one of my favorite tops and I love it because its a body suit, it's velvet (
one of the best materials on earth
), and the color really pops! Check out the last time I wore it
here
. Makes me want to get my hair cut again in that style. Anywho I picked this up long ago at American Apparel and its been one of my summer favorites ever since.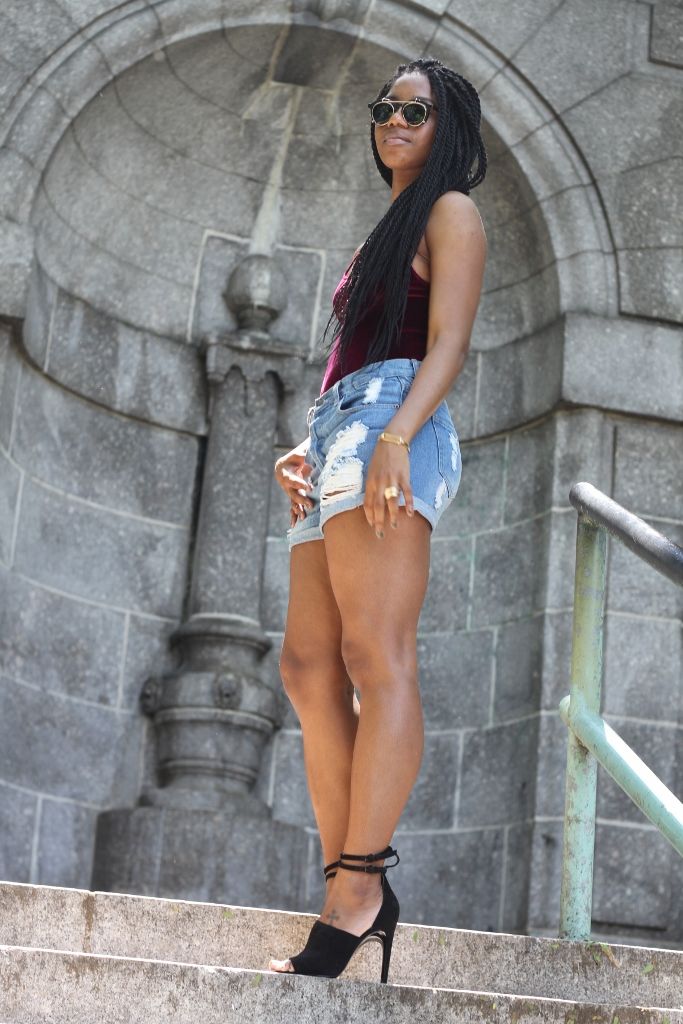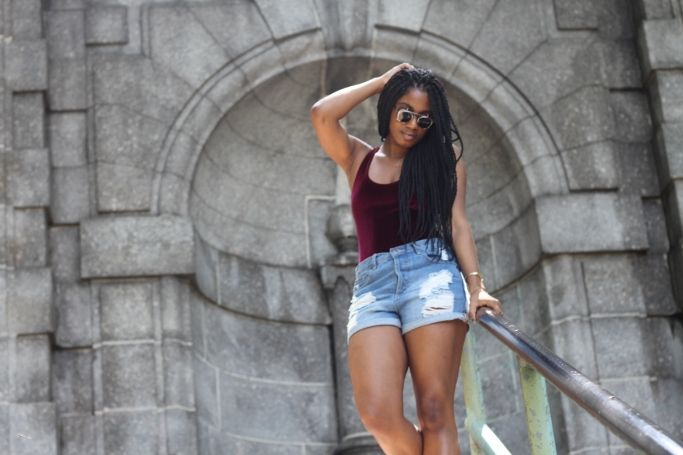 Body Suit: American Apparel | Shorts: Forever 21 | Shoes: Alexander Wang | Sunnies:
Spitfire
BODY SUITS GALORE
I do love a good body suit. Check out
this one
and
this one
that I wear on a regular basis. The only thing is when you have to go to the bathroom it can be pretty..well….hectic to get the damn thing off if you really have to go asap! lol. I shot these photos in a cool hidden spot in Riverbank State Park. I've been going there a lot lately to sit by the
water and watch the ducks
.
Photography By Tiona D.