Words cannot begin to express how excited and honored I was to be given the chance to cover both of these shows! They definitely didn't disappoint either! Herve Leger blew me away really. You go expecting to see bandage dresses and what you get is something totally new and fresh and that stays on your mind. By that I mean…your shopping mind…like when does this drop so I can run quick and buy it!
HERVE LEGER
I totally dug the furs and the hats. Pure genius. I think I've seen some form of a hat in most of the shows this season. Thus snapbacks and beenies seem to be the next big (or continuing) thing next Fall. Hey I'm down with that…being that it's just another excuse
not to do my hair
which can be very time consuming! Think of all the extra time I'll have this Fall for shopping. Did you peep that white number above? OMFG is what went through my head when I saw this. It's just…it's just…the work of angels. I think I heard birds chirping and saw a rainbow. After the show I caught a ride with
Fashion Indie
in the Benefits Cosmetic Pink SUV and was wisked away to Christian Siriano while eating gummy bears and
freshening up my makeup
.
CHRISTIAN SIRIANO
Let me tell you something… Mr. Siriano knows his way around a dress! My favorites where the gold pieces. Hey….gold may be making a comeback this Fall. Gold has its moments in time usually reserved for Christmas or your birthday but now gold can be worn even if its just Monday (and we all love Monday right? lol). I also really dug the shoes as well. It was a great show with some very memorable pieces. The show kicked off with a lot of black just like Jill Stuart! Yes…black is the new black. The first outfit above gave me life. I fur pencil skirt??? Yes Please! Textured black sweater??? I'll take 2 ma'am. Python printed pump??? Let's just say if there was a fire…I would most certainly grab these…bronchitis or not!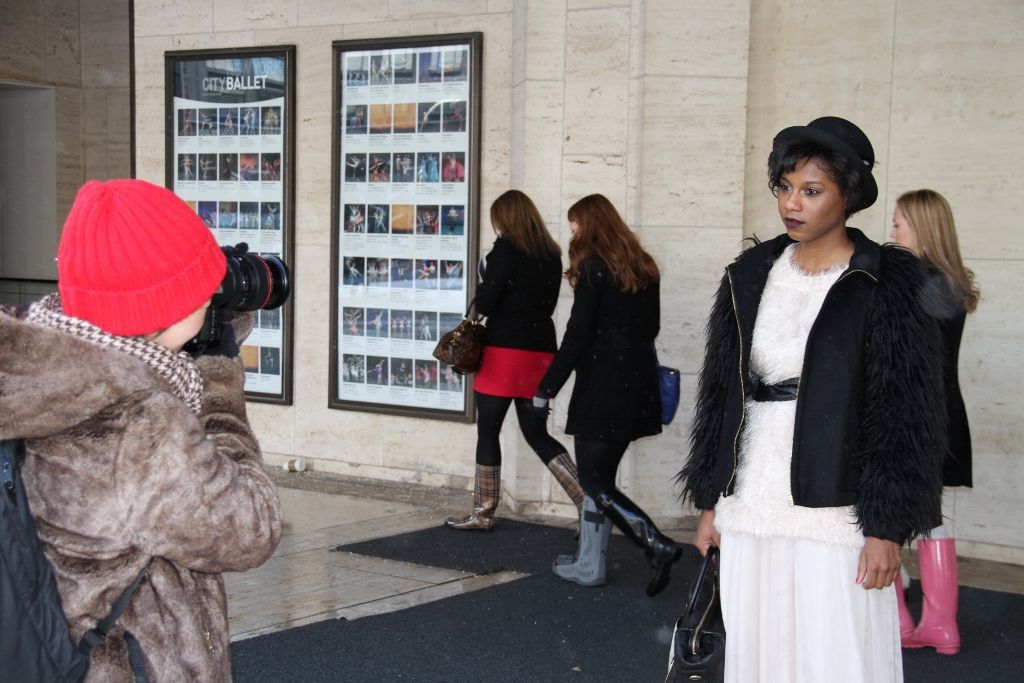 After the shows, I went home and took a much needed nap before heading over to the Duro Olowu and the Daily Front Row party. It was such a great party too. The drinks were perfect and that's coming from a light weight. The food was flowing and simply scrumptious and it was one of the best networking experiences of my life. The Duro Collection is amazing too! I also got to meet one of my biggest fashion living legend, Iris Apfel at the party. She was so gracious and sweet and loved my necklace. That was truly a moment I will never forget. Check out my Instagram
HERE
and
HERE
to get a peek at Duro's Collection that will be released at JC Penny in March.
xx
Monroe