yes…I know…its cold outside. these photos were part of a story I had to turn in to Glamour.com about ways to style a blazer. this is one of my favorite blazers. i love the inner lining and the matching sleeve cuffs. it's a great piece to make any outfit just that more chic. although…the blazer is nothing compared to the feathery goodness going on beneath it.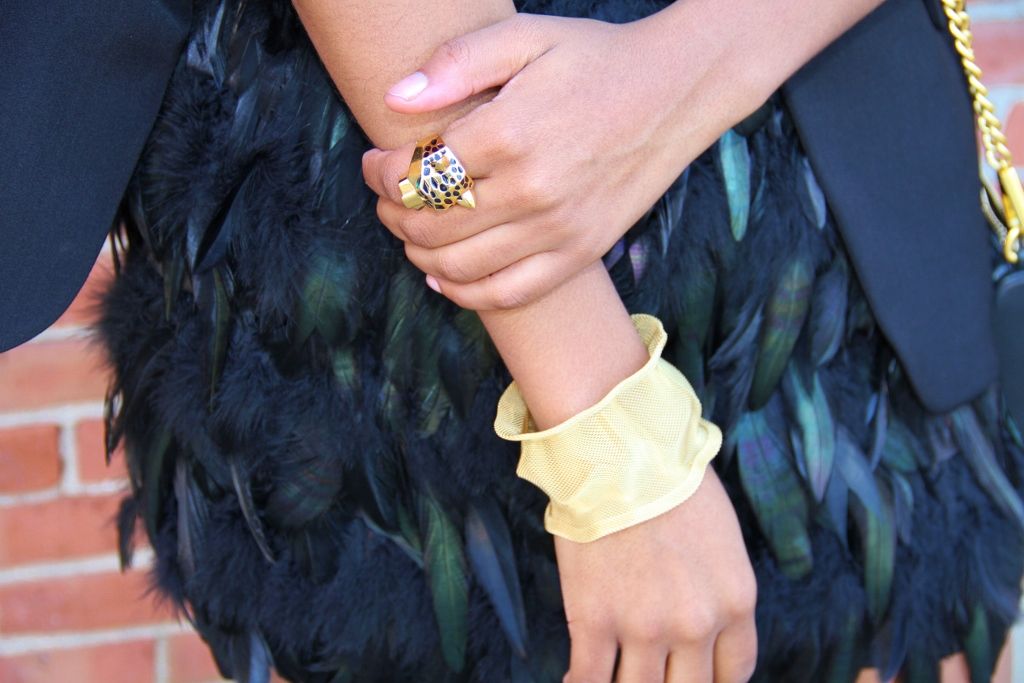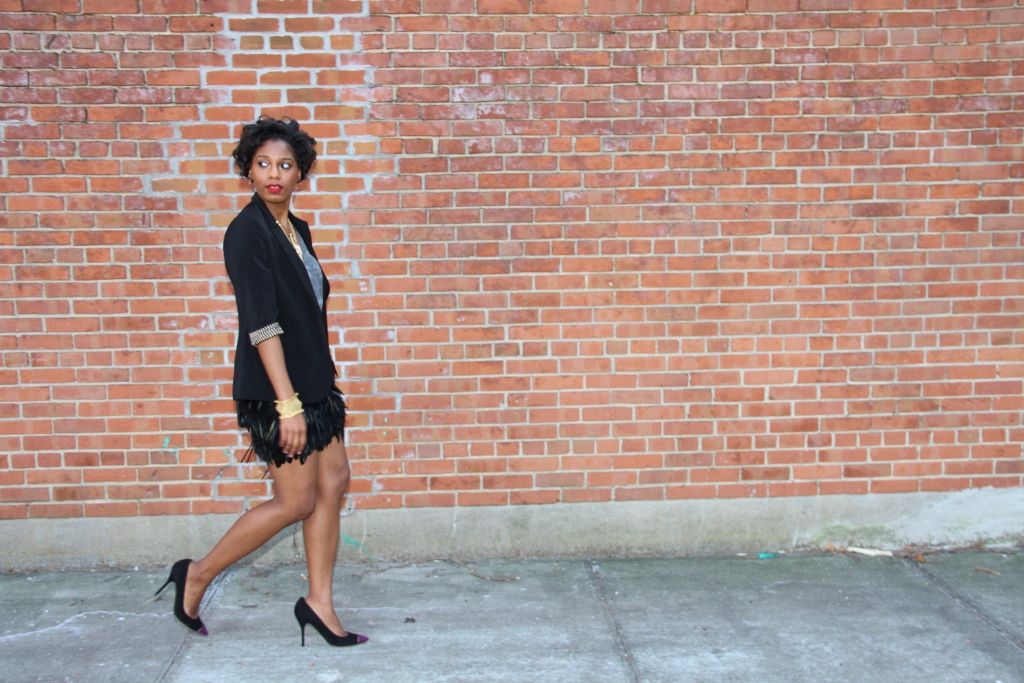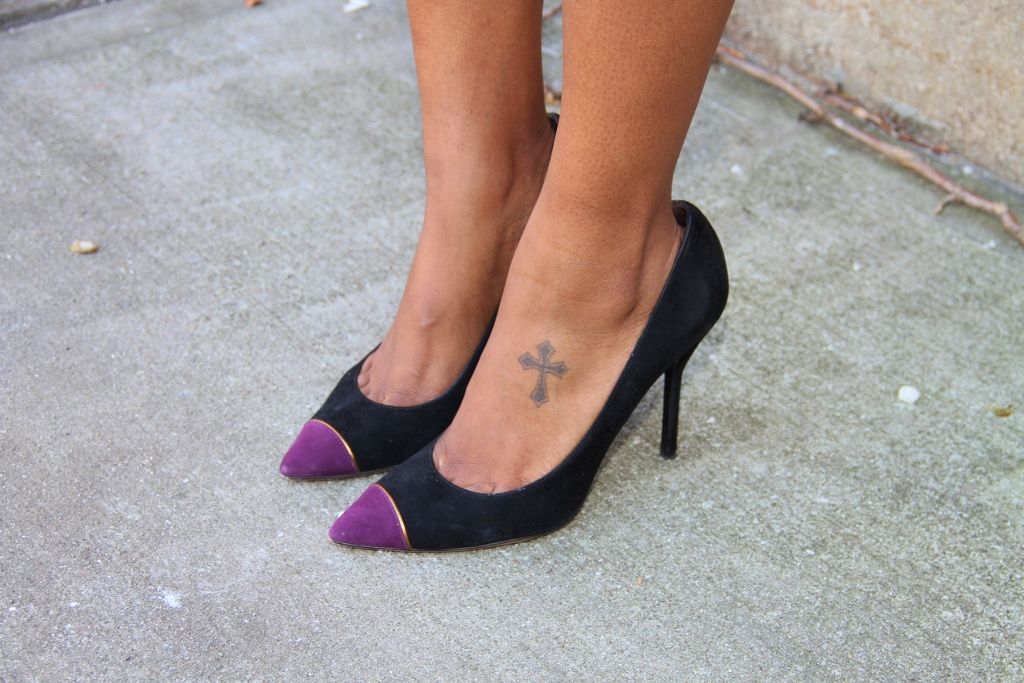 Skirt: ASOS get similar HERE | Blazer: Forever 21 | Top: Alternative | Bag: Rebecca Minkoff
Bracelet: Soi Boutique | Necklace: Thrifted | Pumps: YSL
i got this skirt from ASOS a few months ago when i convinced myself i would wear it for New Years and of course promptly changed my mind and went with this sequin number instead. but i will definitely get some wear out of this skirt in the spring and summer. it is the perfect date outfit!
xx
Monroe