you all know the color
red
isn't really my kind of color. but every since getting and wearing
this fabulous red dress by Synderela
i have secretly been craving all things red. i think this is the start of a beautiful relationship between that
naughty color
and I. fast forward to two weeks ago, i'm perusing my local Zara when #KABOOM i see these
fire red suede booties
.
i couldn't contain my enthusiasm and straight out busted into the running man and probably scared off a few patrons. of course they didn't have my size (my gargantuan feet ruin my life) but luckily they did online. ahhh the mystical powers of the internet have once again come to the rescue.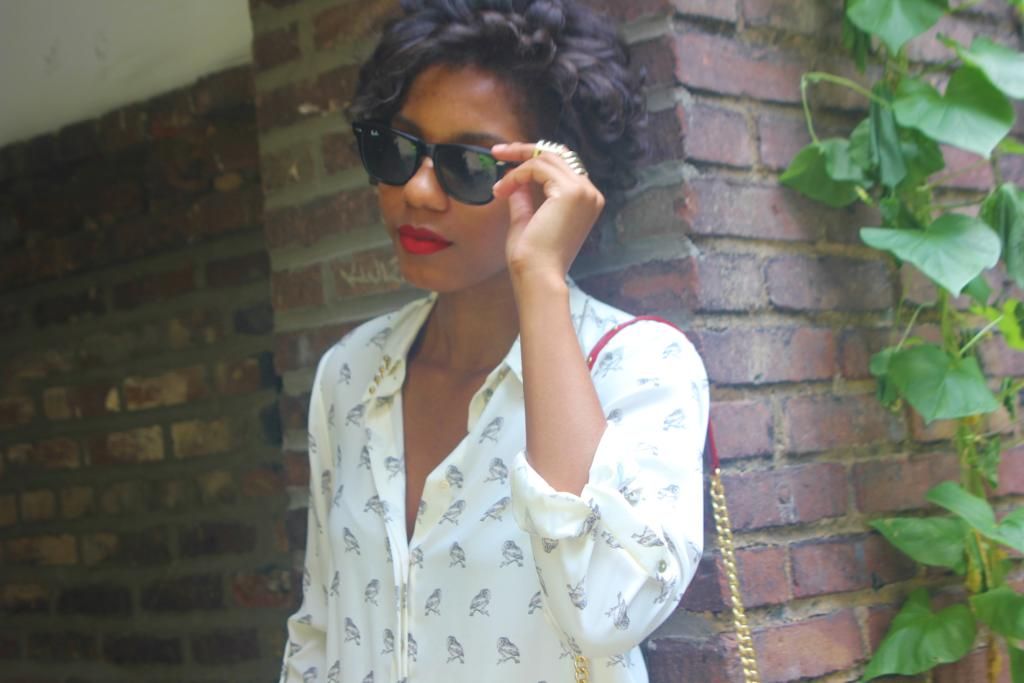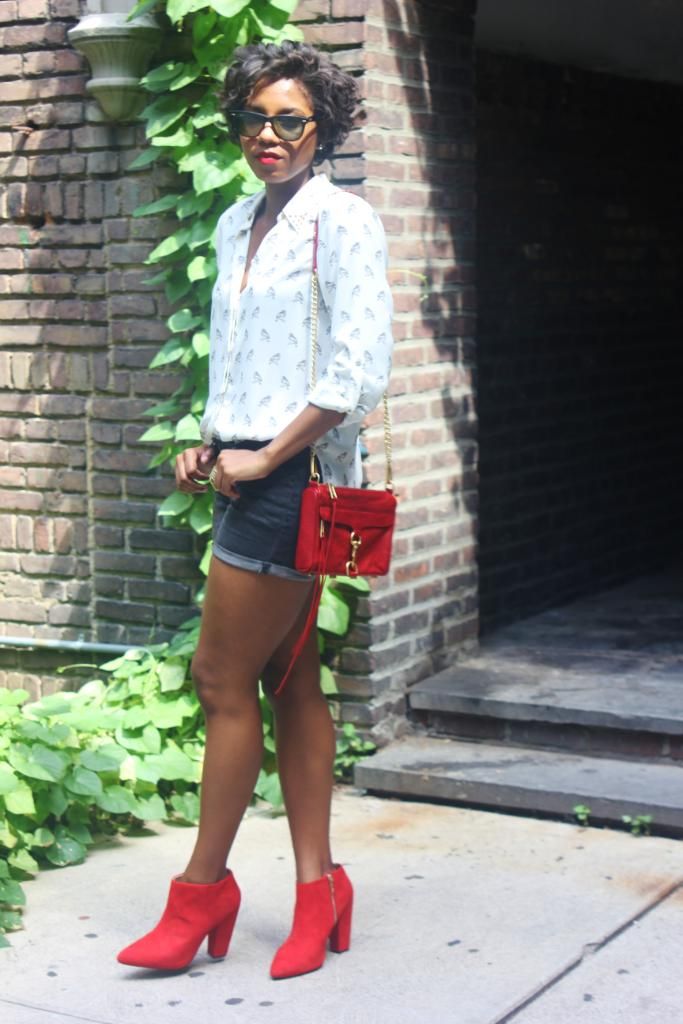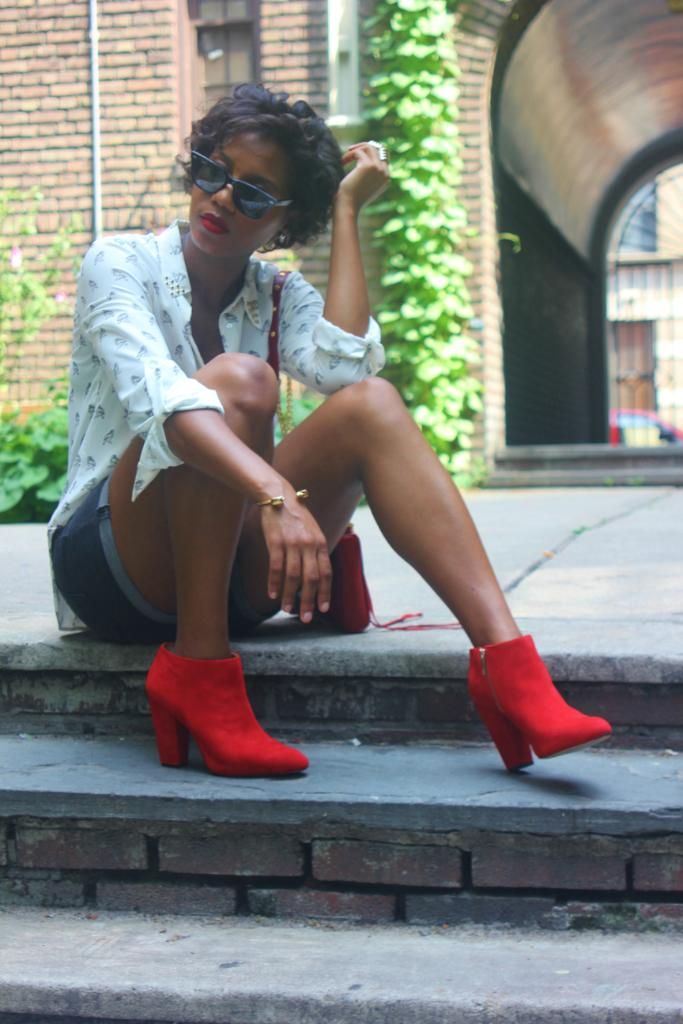 Top: Zara | Shorts: Forever 21| Booties:
Zara
| Bag: M.A.C. Mini c/o Rebecca Minkoff
these are like the modern day cool girl Dorothy (Wizard of Oz) booties right?!
but really there is no place like home and home to me is
North Carolina
as well as my current residence in Harlem. I will be needing a much needed rest and relaxation trip back to NC after the madness that is
New York Fashion Week
takes place. No matter how old i get my mom will still make me breakfast (cheese toast my fav) and want to take me shopping.
xx
Monroe
Follow me on INSTAGRAM @monroesteele