if its
Spring
and you catch me outside of work…chances are I will be wearing a
midi skirt, a high heeled sandal and a t-shirt.
it's simple, it's clean and it looks good without trying too hard.
add an awesometastic showstopper necklace
and im out the door.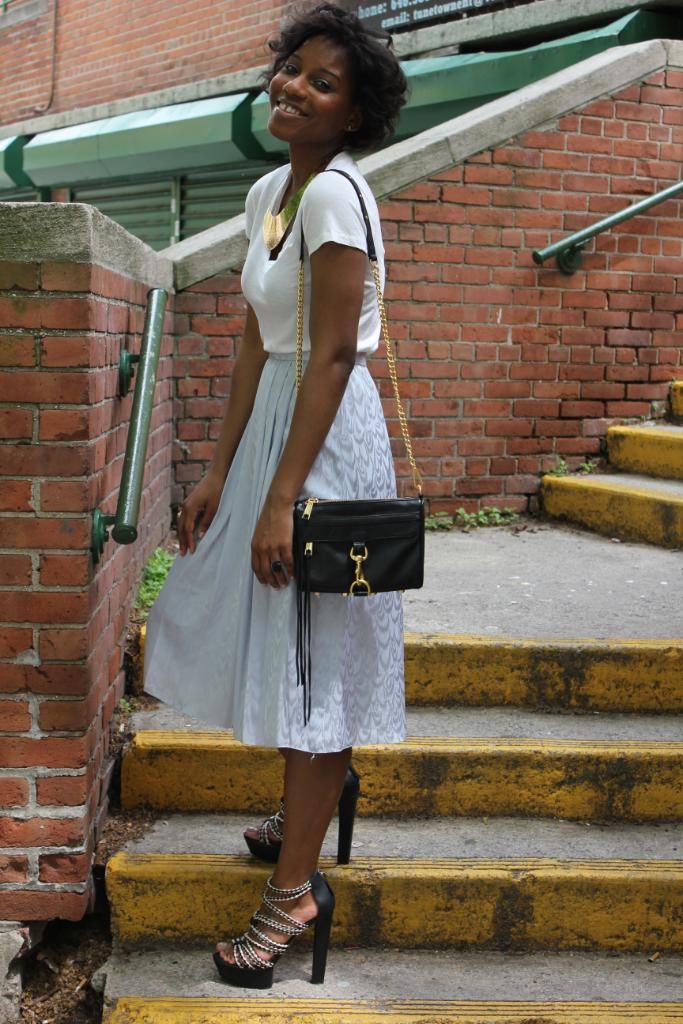 This necklace is amazing. It reminds me of egyptian collar necklaces.
I will be wearing it with
simple tops
to really make it pop. Check out
Alue Boutique
and their amazing collection of jewelry.
Super psyched I got to wear my new
birthday month
shoes too.
I find that most L.A.M.B. shoes are really comfortable and easy to walk in and these aren't an exception!
whats your go-to spring look?
xx
Monroe