mama's got a brand new dress.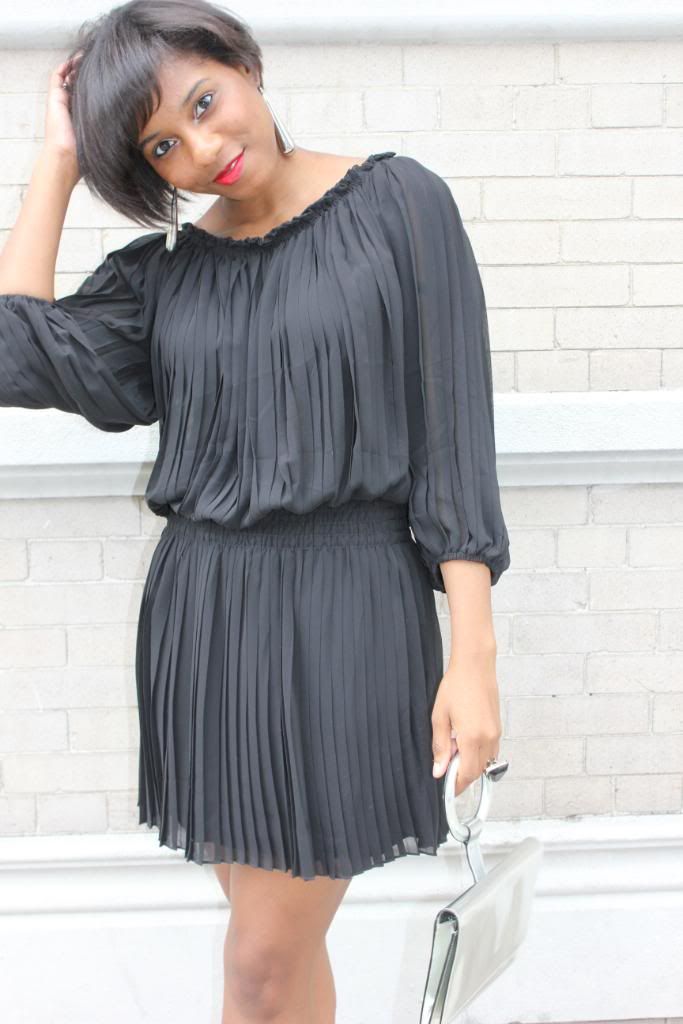 i really needed a new little black dress. I have
this one
which is a bandage dress but I needed one that was less va-va-voom and more…
sophisticated
. I paired it with my new Linya Boutique 9 babies that I picked up at Century 21.
I love the
movement
of this dress and how the top portion is
sheer
(wearing a black bra underneath). Oh this
new little purse
is my latest purchase and
obsession
. Although I wont be able to fit a damn thing in it but a key and some lipstick…I am
smitten
with it.
For some reason I can see myself strolling the streets of
Paris
with this very tiny bag.
one day kids…one day!
I love the LBD but i think the LWD had made its way into every fashionistas closet.
Are you a little black dress or little white dress kinda gal?
xx
Monroe