being a
southern girl
at heart I am very
fond of overalls
.
i used to have so many pairs but of course they went out of style and I some how lost them all.
but now they are back and better than ever.
you can take the girl out of the south…but you can't take the south out of the girl.
here's to overalls…
City Style
.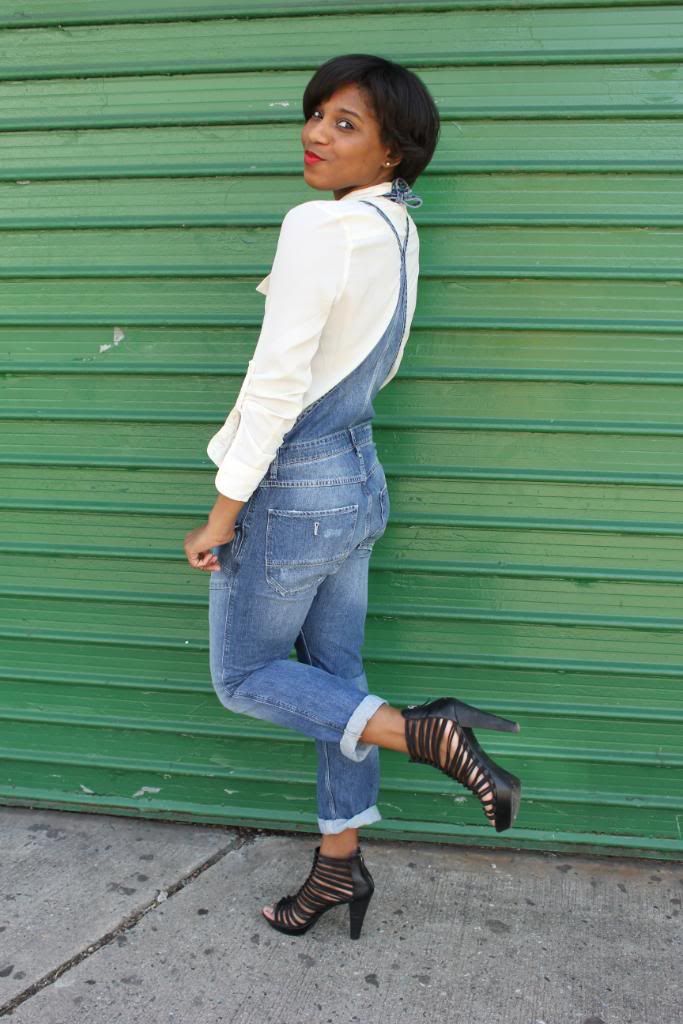 Overalls: H&M | Heels: Nine West | Top: Ali & Ro | Ring: H&M
picked up these overall from H&M last week for $39…a fashion STEELE indeed.
im sure to be wearing them
through the spring
..even perhaps with the top
flipped downward
and a
vintage belt
.
run now
..they also have the
shorts version
of these overalls at H&M.
i feel like raking some leaves up or something…ahhh the lovely nostalgia of past southern experiences.
i could go for some
sweet tea
too….
If you are looking for similar heels…check out these
Left to Right:
xx
Monroe