This is the story of the Style Stalker lace up, leather knee patch legging.
There I was on my weekly browse through the Loehmann's on 72nd St.
When all of a sudden I round a rack and see
these perfect perfect leggings
that I'd seen a few times on a few
fabulous bloggers
I follow. I knew they were around $200 but hey..this is Loehmanns…
so i check the price tag.
I then gag.
I then take a photo and tweet them.
I then try them on.
I then proceed to buy them……and have never looked back.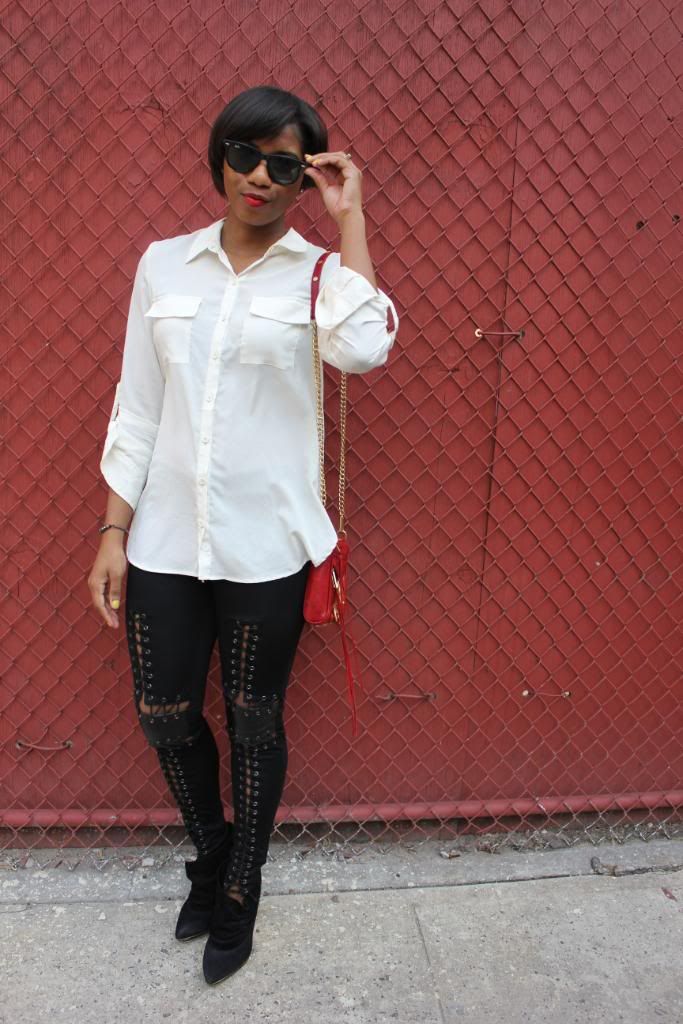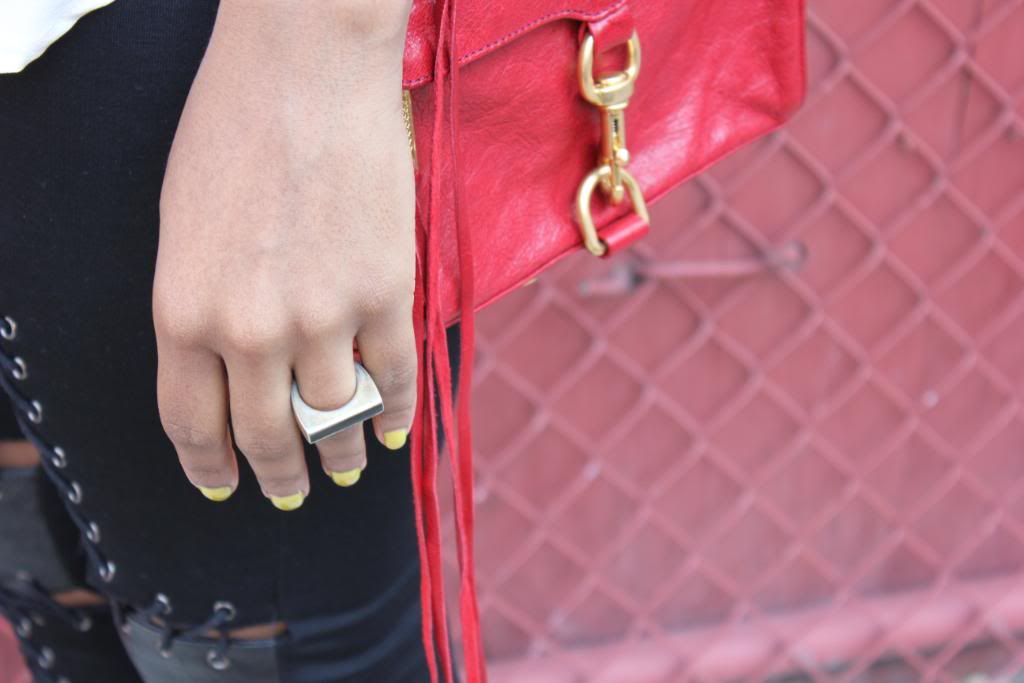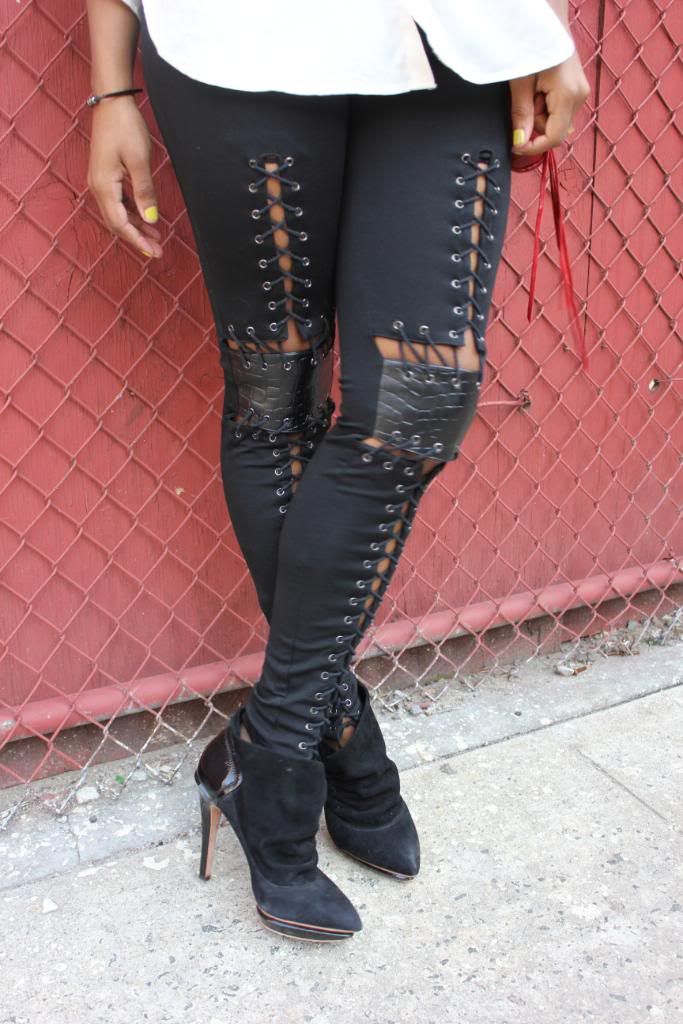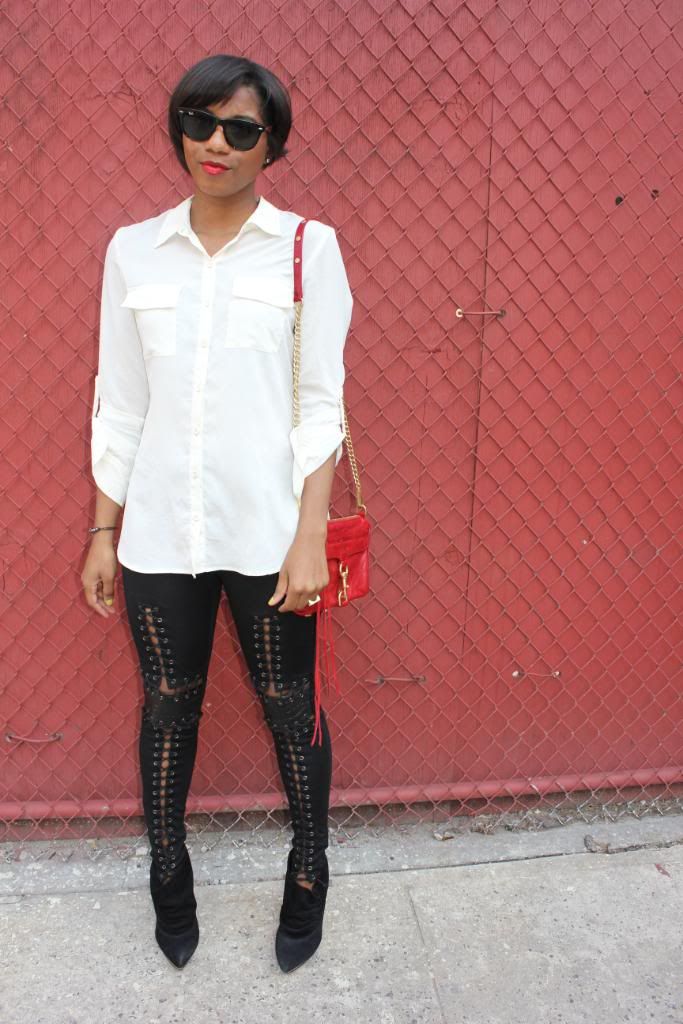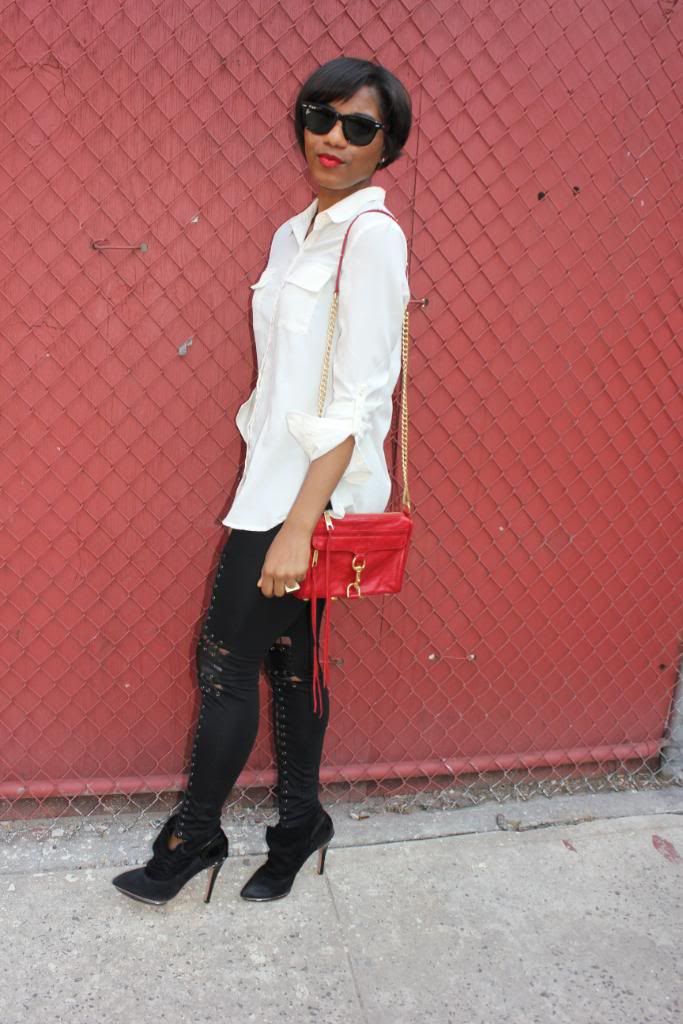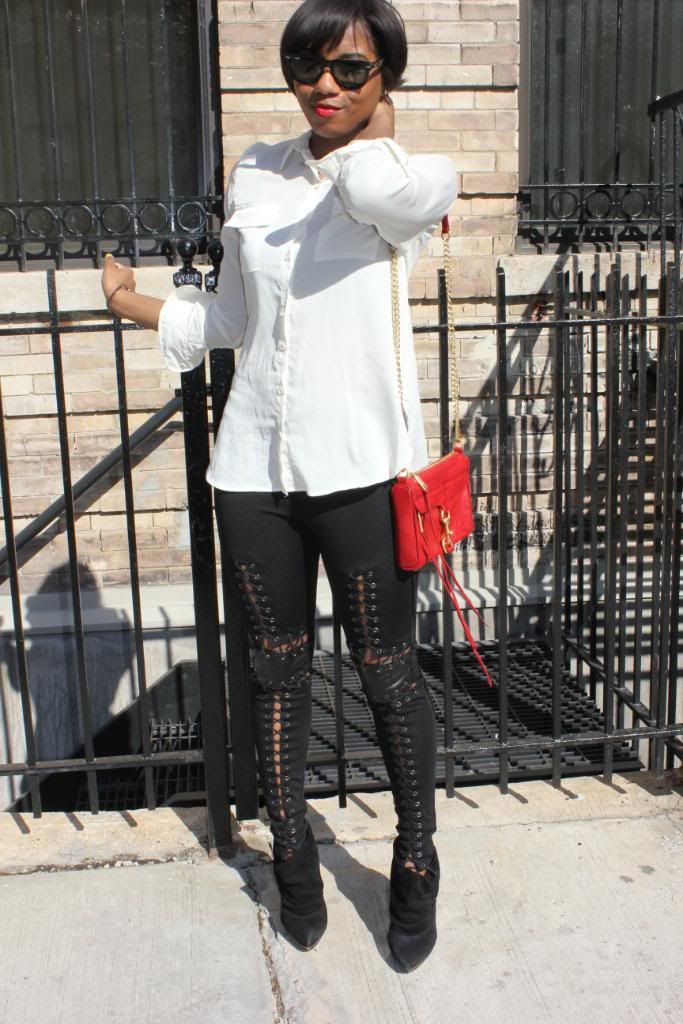 Purse:
Mini MAC
c/o Rebecca Minkoff | Sunnies: Ray Ban
So yeah pretty much this entire outfit came from Loehmanns. I think this might be the first time I wore an entire ensemble where everything was bought at Loehmanns..everything except this fabulous purse that I won at
this event
.
I think these leggings are so rocker and they kinda have a lot going on so pairing them with a plain top was a no brainer.
But what was awesome is that they were only
down from the $200 pricetag they are on Style Stalker.
fashion STEELE!
xx
Monroe