Green is my favorite color followed closely by Grey. I was recently in H&M when I came across these perfect jeans in the coolest shade of green.
I scooped them up quick.
PS. H&M is having the most
ridiculous
sale right now.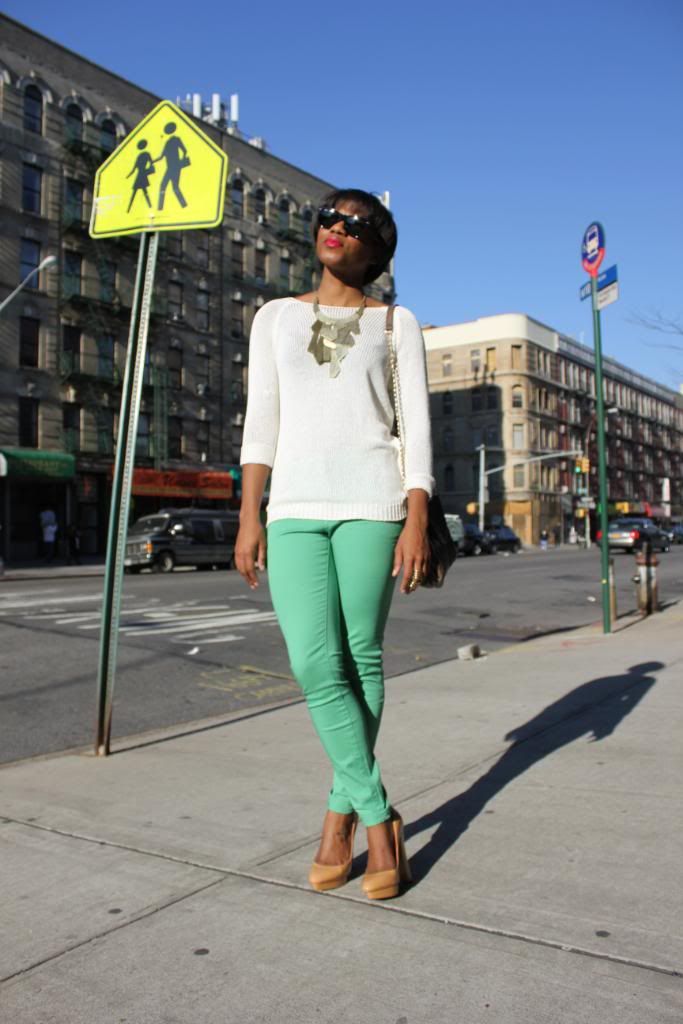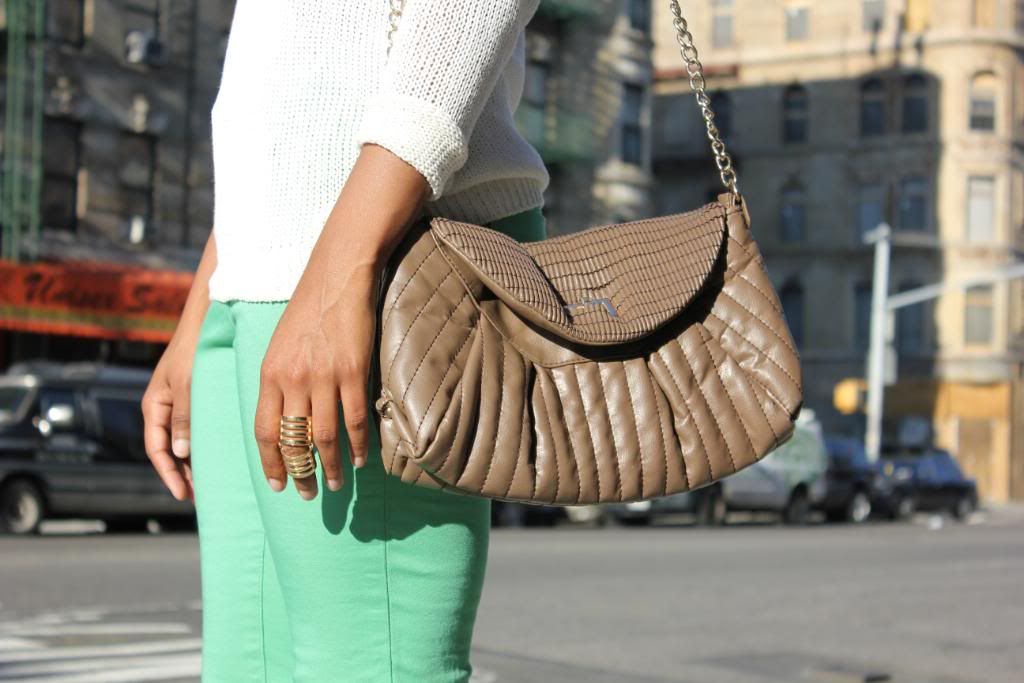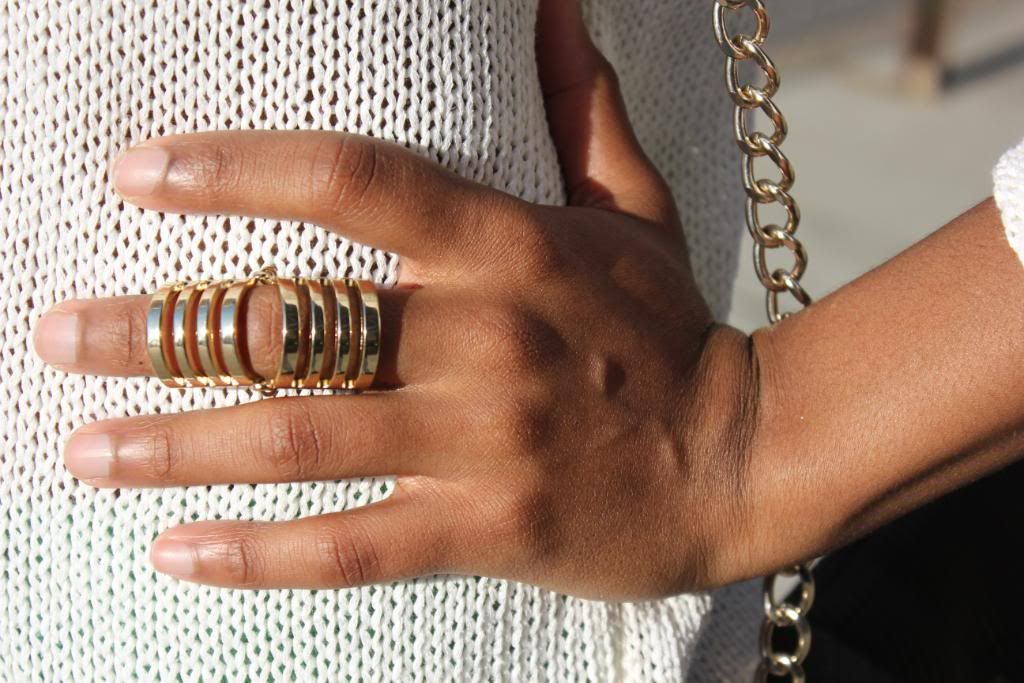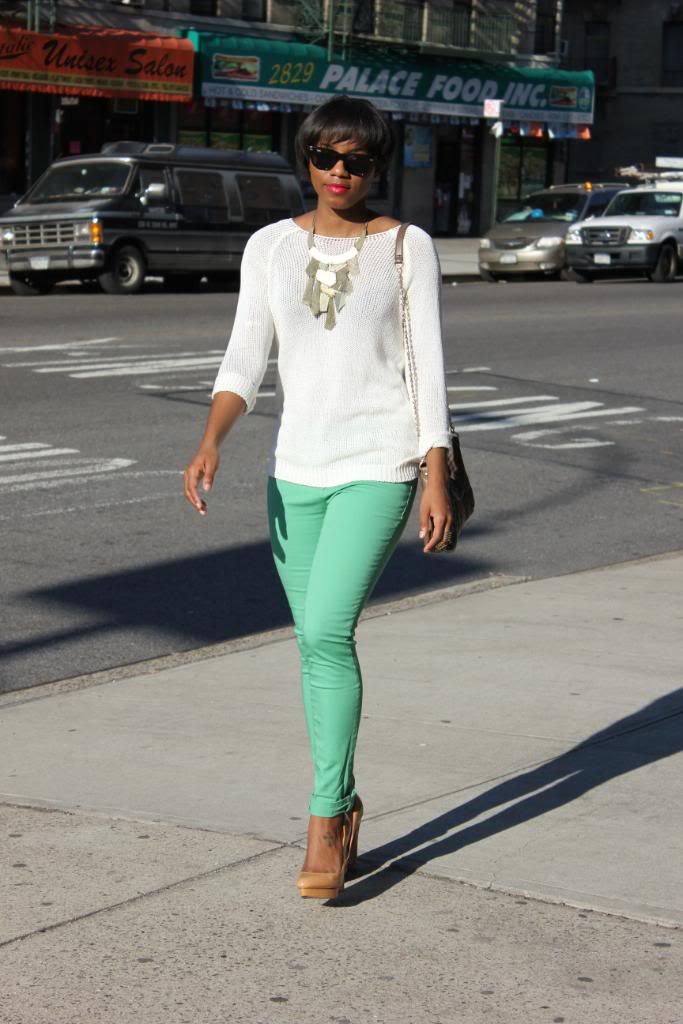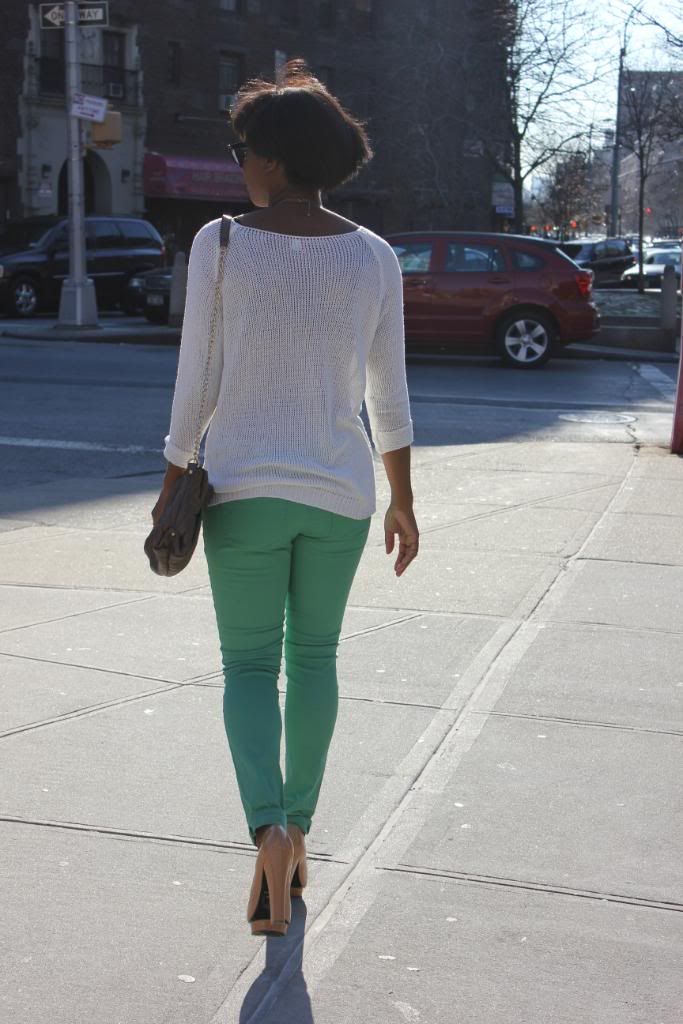 Outfit
Sweater: H&M
Jeans: H&M a fashion STEELE at $25
Ring: H&M
Necklace: Accesories Palace NYC
Purse: ALDO see it worn differently
here
Sunnies: Ray Bans
I am so
in love
with these jeans. For some reason I have been going
crazy
for
bright
colored jeans. Check out
this deep purple pair
I got a Loehmanns last summer.
H&M
has really been on their game lately. I've been checking out blogs and what they are bringing for Spring and I just can't wait. Ohhh…finally got to take my
Charles Jourdans
for a spin. Super comfortable too.
I had been eyeing this statement necklace for months and finally found a great one at
Accessories Palace in NYC (30th st and Bway) for just $20! Can't wait to incorporate it into every freaking outfit I wear. lol.
xx
Monroe
follow me at