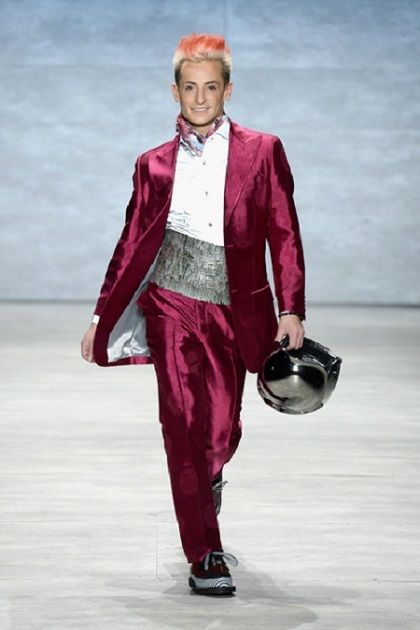 Malan Bretan the eccentric designer and Project Runway contestant, presented an interesting collection this season. The collection showcased simple silhouettes, classic tailoring, wide leg pants, dark eyeliner, and shift dresses just to name a few items. The men on the other hand paraded cranberry colored silk suits, silk brocade mixtures, gray hues and biker gear.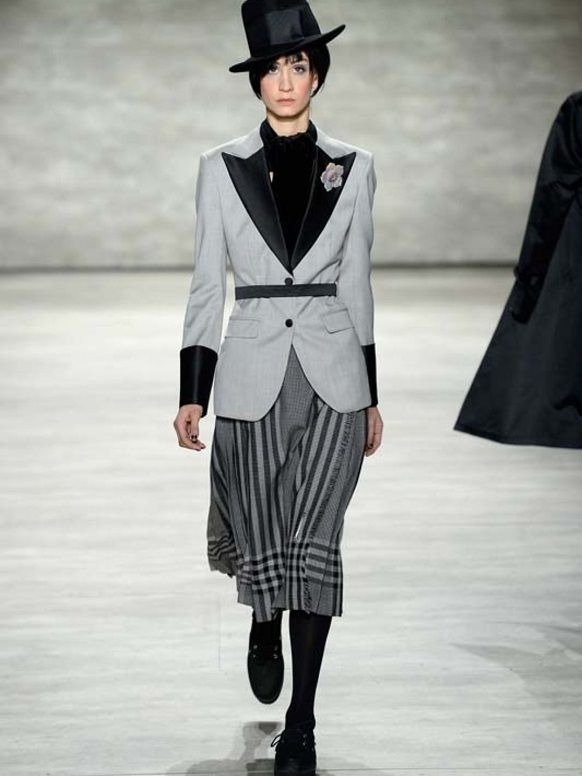 My attention was drawn to the use of color and beautiful fabric, but the transition of the different looks categorized in the collection had me dizzy and confused. The collection gave off a futuristic vintage feel as the fabrics reflected off the lights from the runway. Malan's play with silk made things pop which I thought complimented his traditional flair.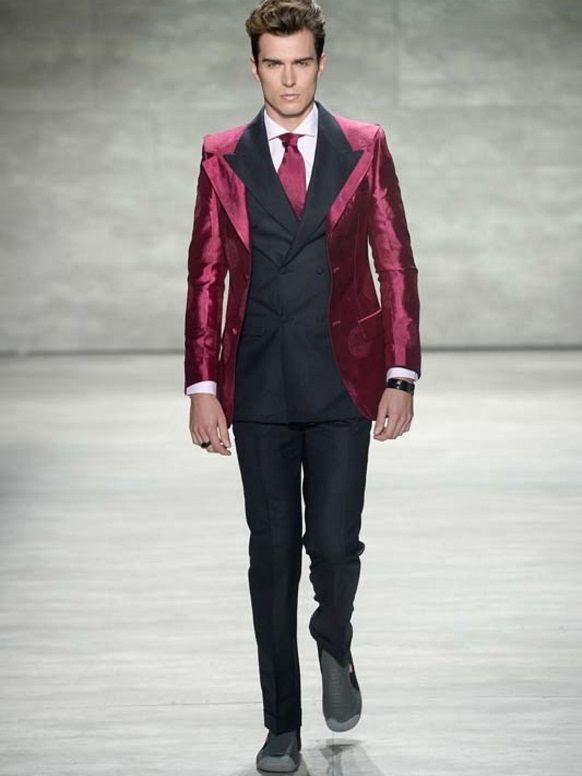 There were many mixed feelings of the show but one can't deny his attention to the details, which cleaned up the garments. I was inspired and moved by his mix of color and fabric choice but wasn't too keen on the collection as a whole.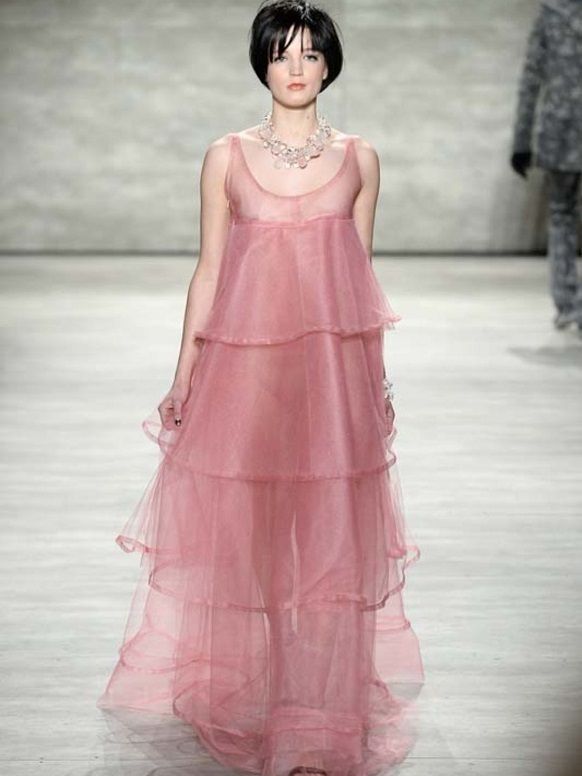 Malan had some strong individual pieces that caught my eye but collectively I wasn't too thrilled. The show closed with a peach tulle gown and I wasn't sure how to feel about it, your thoughts?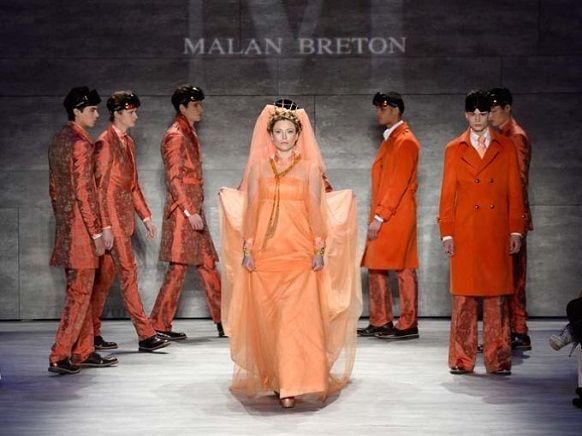 All Photos from NYUNews
You be the judge? Check the full collection here.
JadeB, Signing Off
Catch up with me on instagram @jadeb_ford