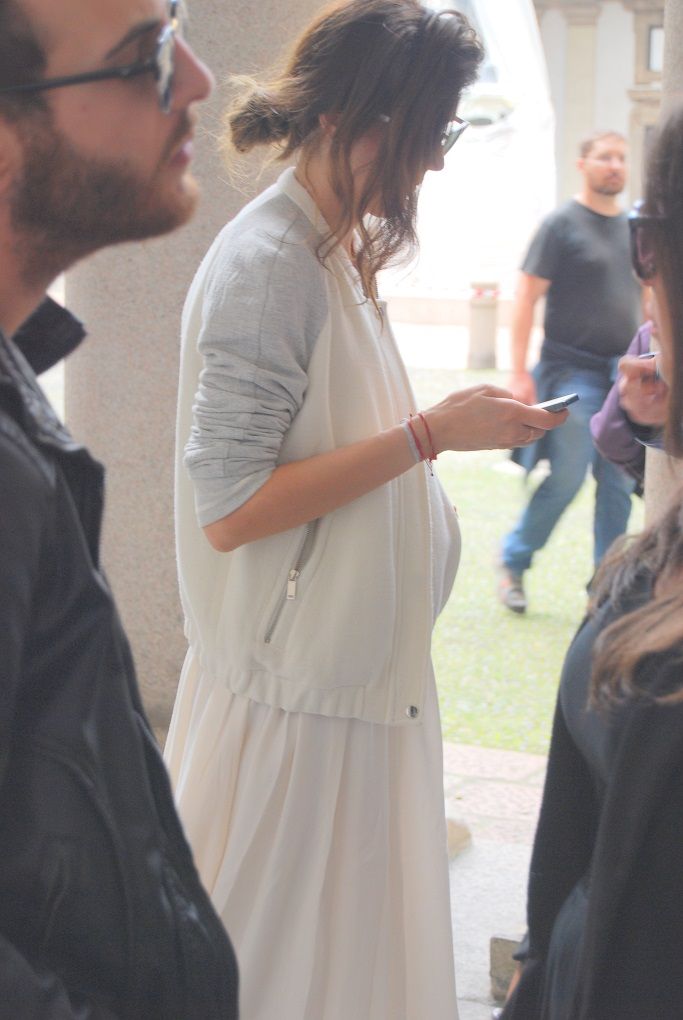 This was my first time attending Milan Fashion Week and I was really in for a treat. Being immersed in NYFW I knew that Milan would bring it to the streets in major style, or so I thought. Don't get me wrong there was a whirl of inspiration, but the "wow" factor was very minimal. The Milano street styler's keep it clean, comfy, and very classy chic. I felt as if everywhere Monroe and I popped up we were all out of sync, as most styles limited their colors to traditional black and white, or just a subtle splash of color or print. We stuck out unintentionally and onlookers smiled and automatically embraced us once they knew we were the American girls from NYC.
One thing that I was stricken by was the street styler's are much more reserved when asked to snap a pictures. In NYC we are ready at moments noticed, from the second we do our last spot check before we hit the door, whether asked or not its a honor! For a second I wasn't really sure why one would show up so fabulous and then hesitate when asked to be photographed. Without wanting to rudely display my NY-er attitude of,
"You should feel honored I think your style is that awesome to be hosted on, FashionSteeleNYC (with a smile of course)",
I (politely) adjusted and snagged some great styles that stood out around the Duomo of Milan.
Photos by me, JadeBFord
This was only a kick start of whats to come. Stay tuned with whats next. Have a favorite style or picture? Comment below.
Keep up with me on Instagram and Twitter @JadeB_Ford on my experience in Italy and much more updates.
Be Only The Best you.
JadeB, Signing Off