i have a new and lazy way of dressing now and 70% of the time it involves a t-shirt. I've noticed that I don't have many shirts and tops compared to the number of jeans, dressing and skirts I own. It is massively disproportionate causing me to wear the same tops over and over with different bottoms. Currently its working for me. When I go shopping I hardly ever buy tops. Its a wonder my outfits don't consist of a bra and whatever else. This year I did do some shopping though and managed to buy 8 screen print tops. This is one from Zara that I scored on sale that's been in heavy rotation.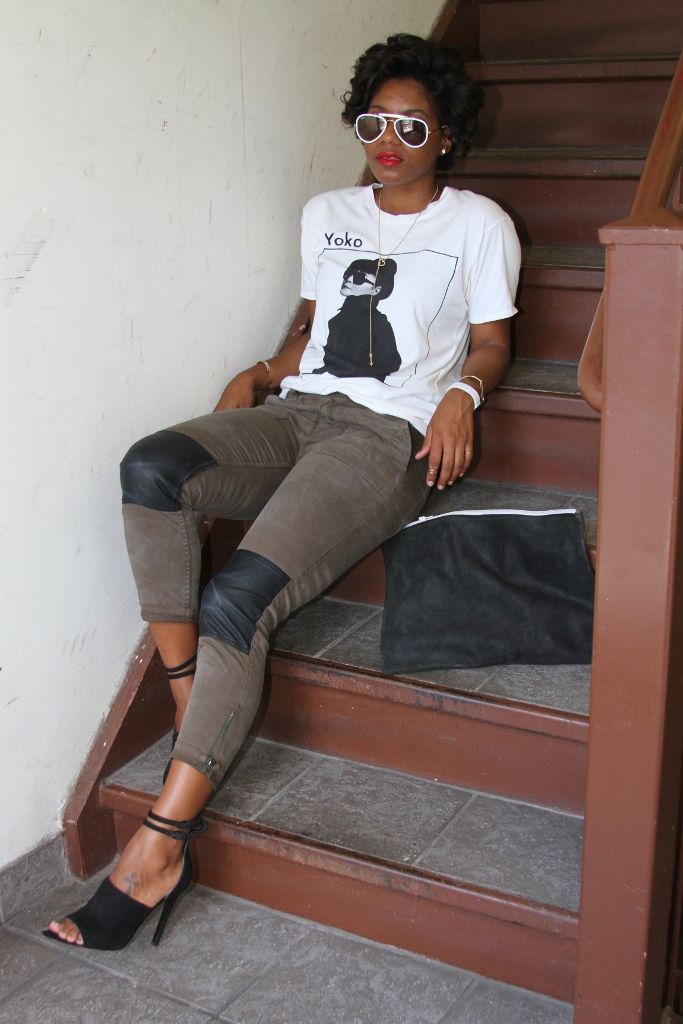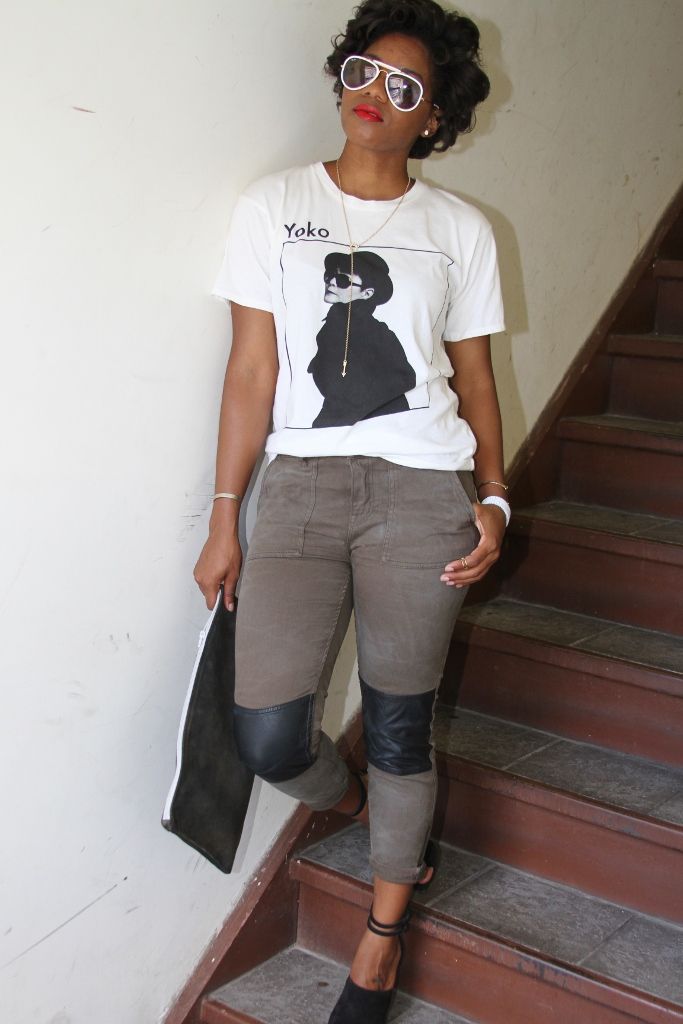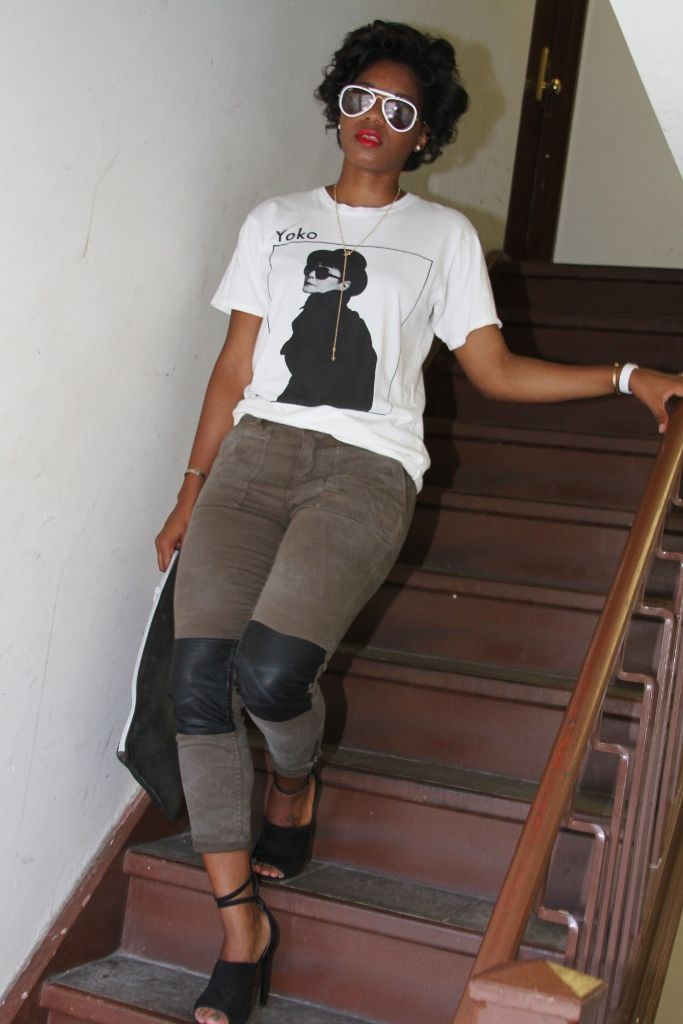 Sunnies: Ray Ban | Necklace: Melinda Maria
I don't know why I don't shop for tops as much as say…shoes or skirts or pocketbooks. I guess what makes the outfit for me is the shoe or the skirt or the accessory. Tops don't really matter as much and can get lost in the whole ensemble anyway. The two most extravagant tops I own both came from
ASOS
,
this bejeweled crop top
and
this lavender sequin number
. Both of which made the list on things I packed for my
Paris trip
last month.
What's the one thing in your wardrobe you have the most of?
For me its definitely shoes…followed closely by skirts and dresses.