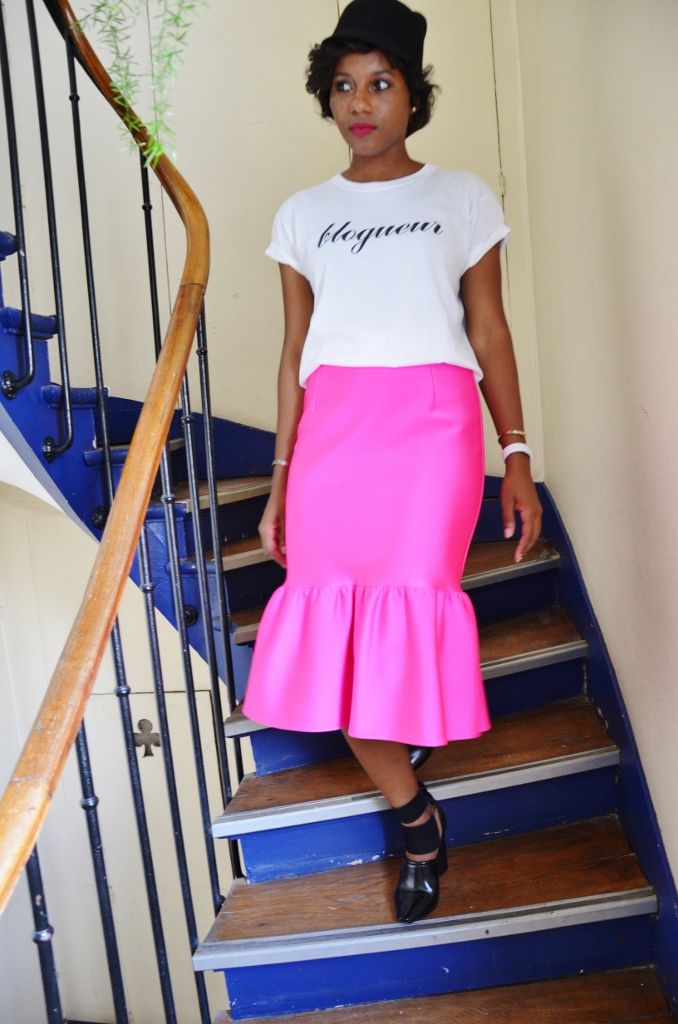 Since I've gotten to Paris is rained almost daily and was barely hitting 65 degrees. Then all of a sudden this week it got hella hot! Thank goodness because my outfits are not Fall proof and a jacket just wont do! Today I covered 4 shows: Christine Phung, Pascal Millet, The Basel Graduate Student Show and Jacquemus. So far Paris Fashion Week has been awesome. Yes its still hectic just like New York running from show to show (since none of them are in the same place). Thankfully I've mastered the Parisian train system and can get anywhere in about 15 minutes from my apartment.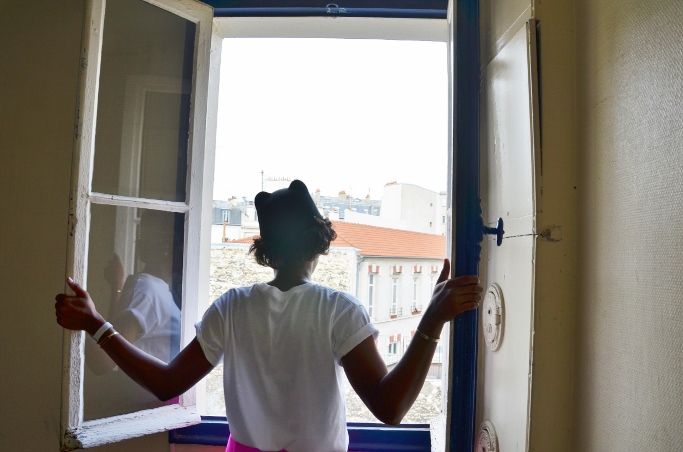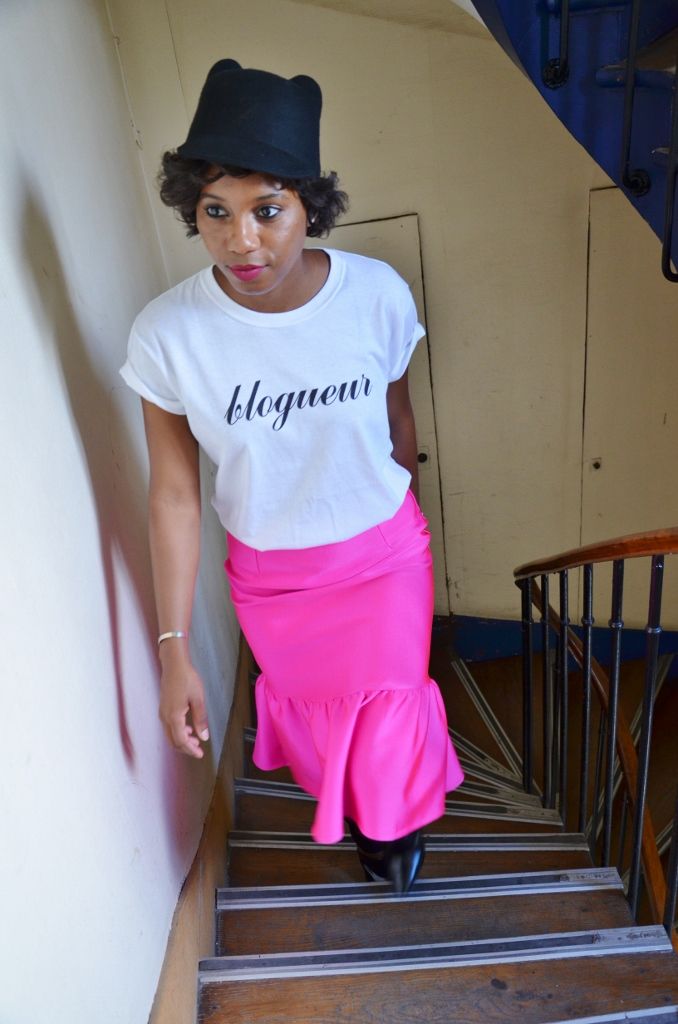 Just like New York there are tons of bloggers but not as many people attend the shows as they do in New York. They all really loved
my T-Shirt too
. People say the French are rude but so far everyone has been super nice. I got a lot of C'est JUPE!( That skirt!!!) today. It made me feel extra special that the Parisians dig my style. I love New York with all my heart but Paris really brings it in terms of Street Style. It's a photographers dream. THE SHOES for gods sake. My feet hurt though. I cannot tell a lie. Actually my feet have been hurting since
New York Fashion Week
and my left baby toe has been numb for a solid 2 weeks. But I'm sure the nerves will regenerate eventually.
I used the very
same method
to get into Paris Fashion Shows as
New York Fashion Shows
. Go straight for the PR. I actually did attempt to get accreditation but was swiftly denied…just like New York. O_o. However they are much more likely to extend an invite to an American than a French person (as told to me by a French blogger). So if you send your request in English…you are more likely to receive and invitation. Good to know ehh?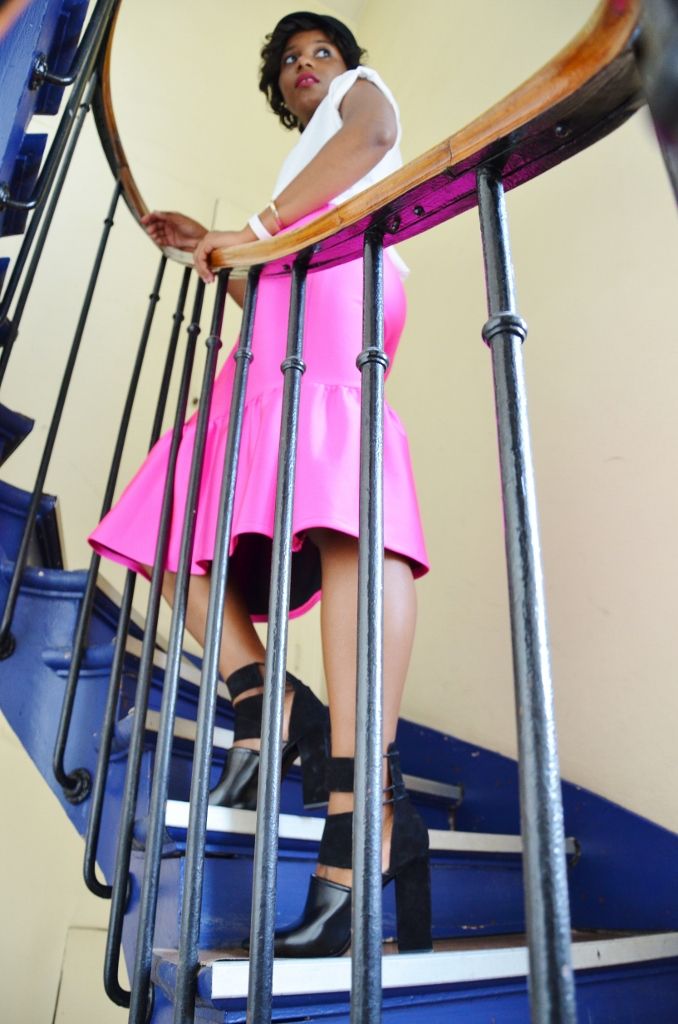 Now I must rest my tired feet, eat this strawberry shortcake and go to sleep. Tomorrow is another day of shows. I will be posting my
Paris Fashion Week Show Reviews HERE
. Make sure to check them out! Oh…and the skirt is sold out. It's from
ASOS
but here's a tip. I got this skirt after it sold out by continuously checking the website between 1am-3am (east coast time). That seems to be when the returned products get added. This skirt was actually a size 10 when I got it but I wanted it so bad I didn't care. I took it to a tailor and voila its not made to fit me perfectly. Keep up with my Paris Fashion Week Adventure on
Instagram
.