this hat was one of those im not going to buy anything today buys. you know when you walk in a store and say "im just looking" when asked by a sales person if you need any help. just to spite me fate threw this hat in my peripheral vision. I tried it on and i was done. I got the "it's so cute" from the boyfriend and it was a done deal. I've since been waiting for it to be cool enough to wear it. It is felt after all. With the cool days we had in NYC last week it was the perfect time to take my Cat Hat for a spin.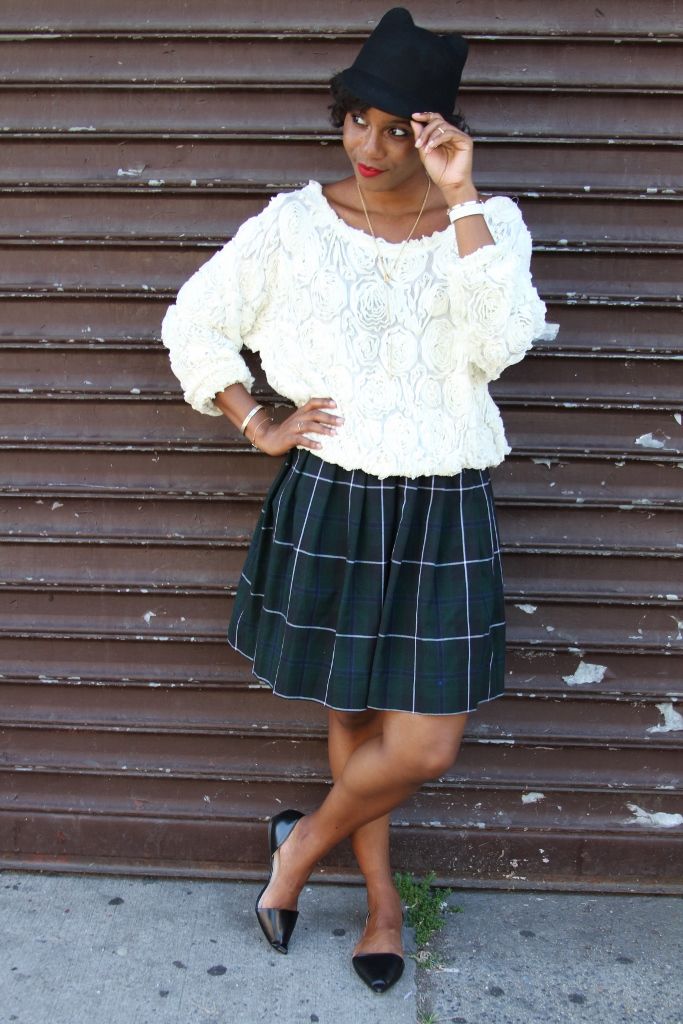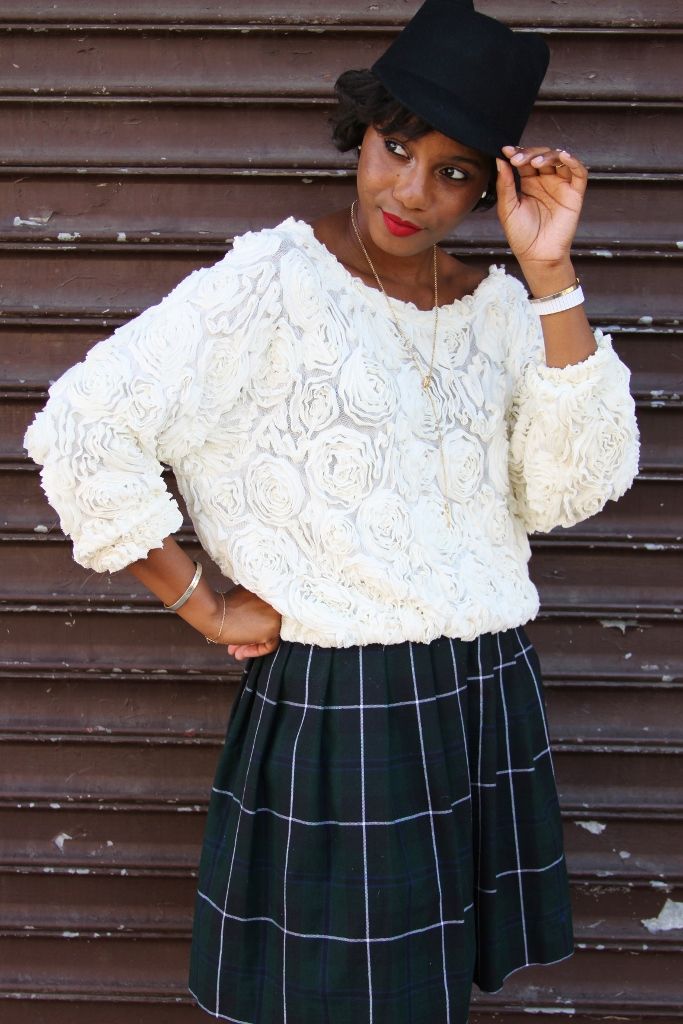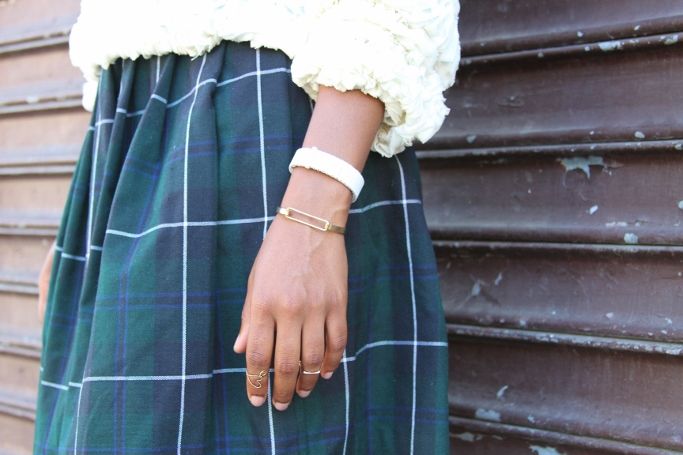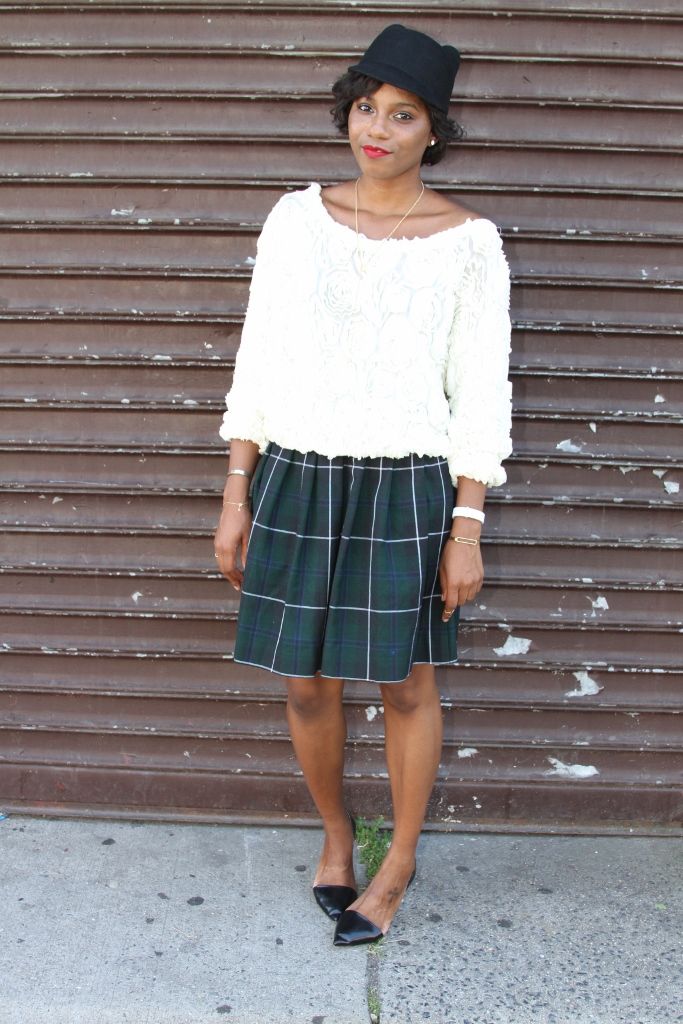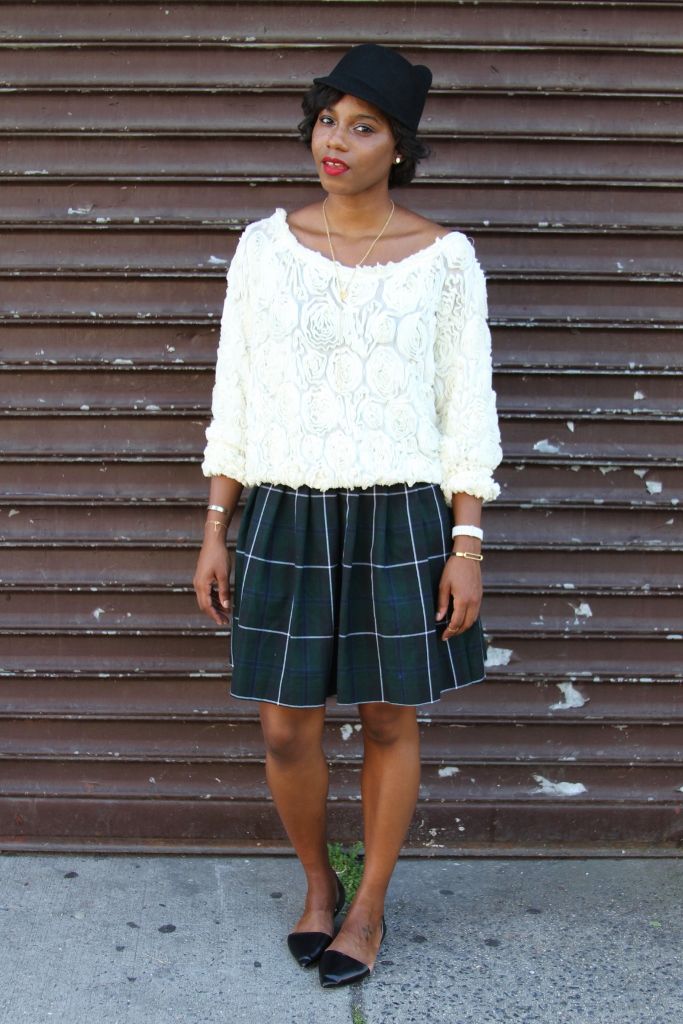 Shoes: Zara
I've been holding on to this plaid skirt for a while. it's actually a school girl dress but I like it worn better this way. Plaid is soooooo in right now and I love it! I've worn the hell out of
this plaid shirt
I picked up at Forever 21. Anywho this dress was a score from my latest trip to The Vintage Twin Trunk Show which is held twice a year in NYC. These Zara heels are my new loves. Yes I'm aware they make my
very large feet
look like ships passing in the night but I just don't give a rats bum anymore about
making my feet look smaller
. I have big feet damnit!
PS if you follow me on
Instagram
you've seen this hat and shoes 😉
Photography by Tiona D.