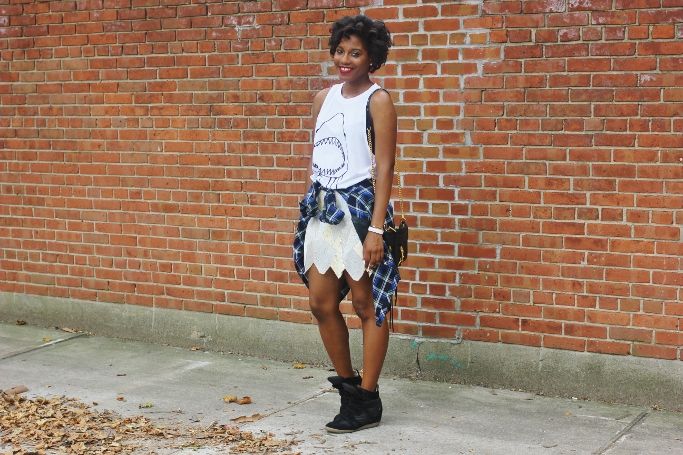 when I got this plaid top and shark tee from
Forever 21
a few weeks ago I knew exactly what I wanted to pair them with…
this gryphon sequin skirt
! I love the mixture of textures and colors in this outfit. This plaid shirt with leather pockets is one of my best buys from
Forever 21
. They are definitely stepping their game up. In the past few months I've gotten these two pieces,
these shorts
and
this Tupac top
. I wore this outfit to the Lucky Brand jeans event last week.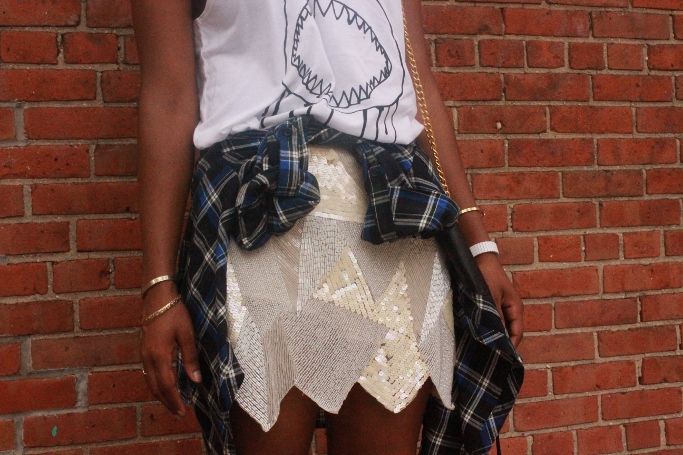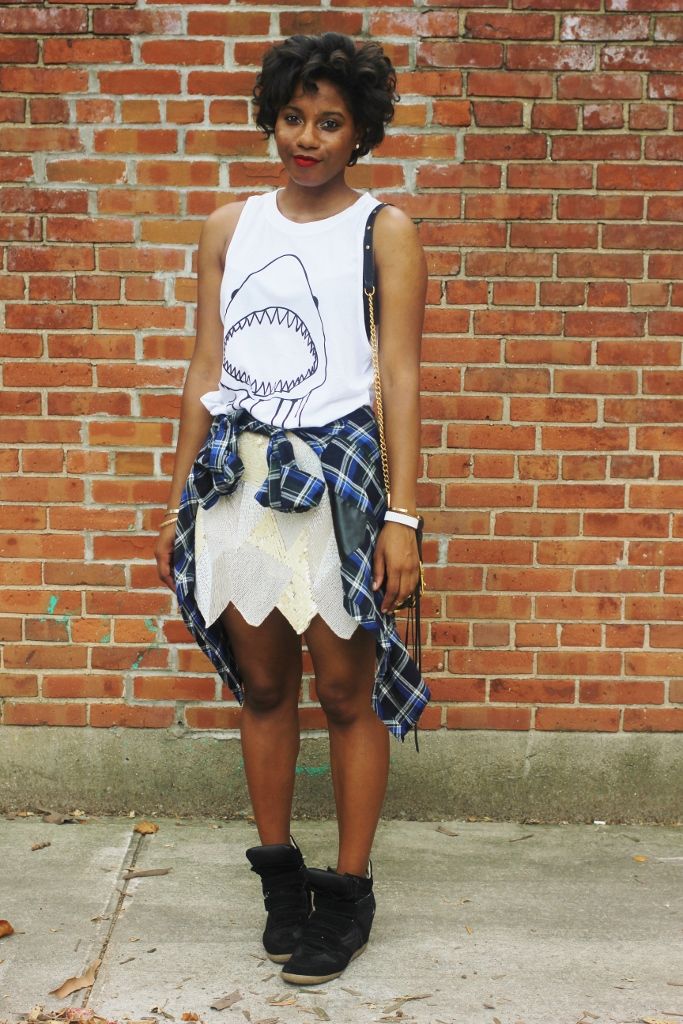 Top: Both Forever 21 | Skirt: Gryphon NY via Loehmann's | Sneakers: Steve Madden
Bag: Rebecca Minkoff MAC Mini
im so incredibly happy the heat wave in New York City is over. I've been dying during those 90 plus days. Let me tell you its really hard to look cute when is 97 degrees and the humidity sends your hair into an afro with uncontrollable frizz and your make up is sliding down your face. Which is why unless I really have somewhere to go…I don't wear makeup. I always feel bad when a reader catches me on a "bum day" (when I look a hot mess). I always feel like I've disappointed them by not living up to their expectations. Actually its kinda funny sometimes. hey…im just a normal girl with an unhealthy habit for shoes and a photographer.
Photography By Mark Steele