I recently rediscovered all the
Afrika skirts
I picked up last summer at American Apparel. Im not sure if they make them anymore but I have a ton of them including
this one
and
this one
. The patterns and colors are really great. I paired this skirt with my denim top that I wear with just about everything. its wonderful as a neutral and I find myself wearing it more and more. I finished the look with my
Michael Kors slingbacks
…I love love love the copper heel too.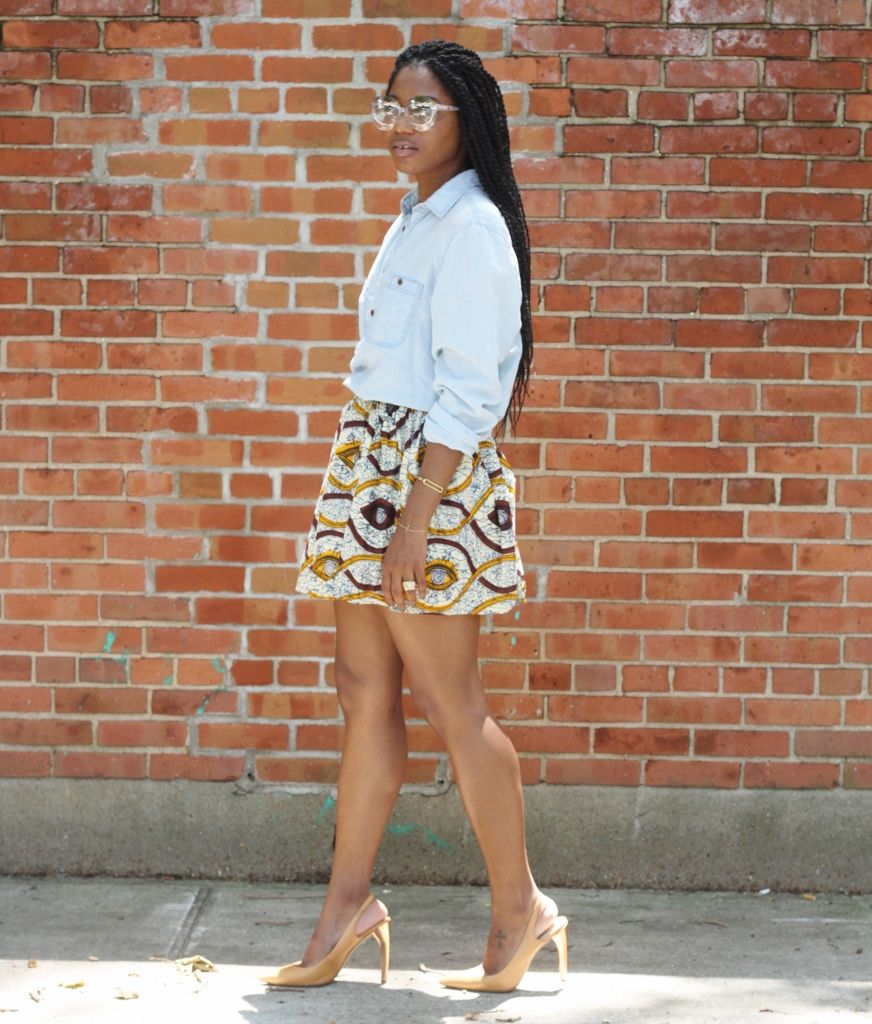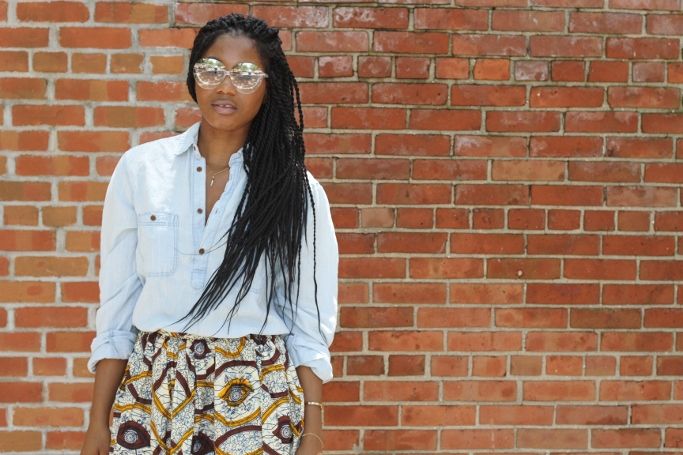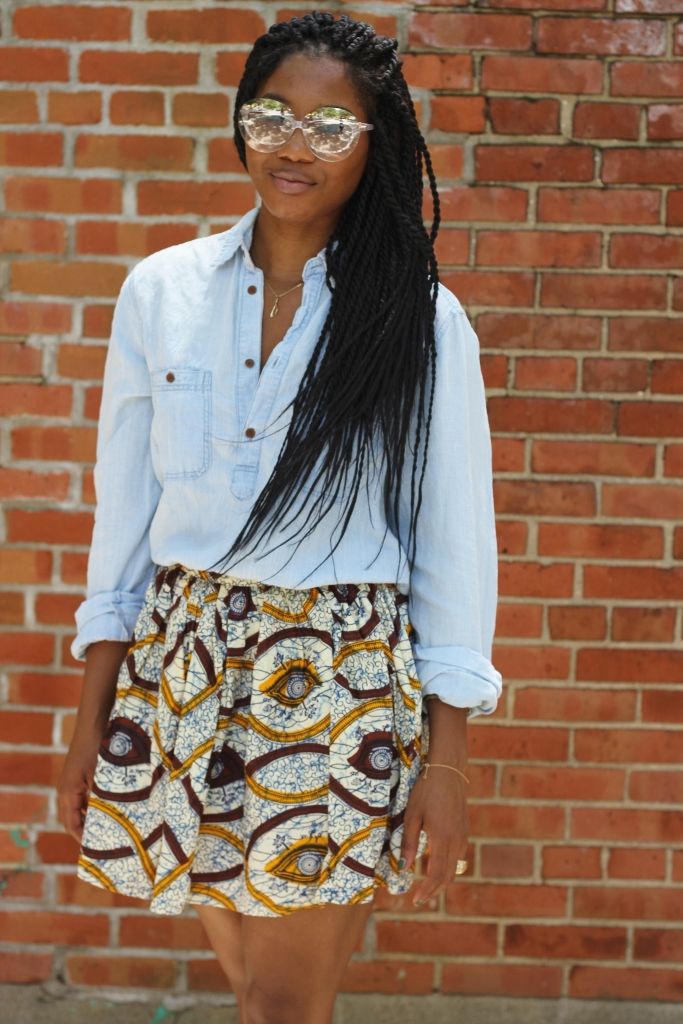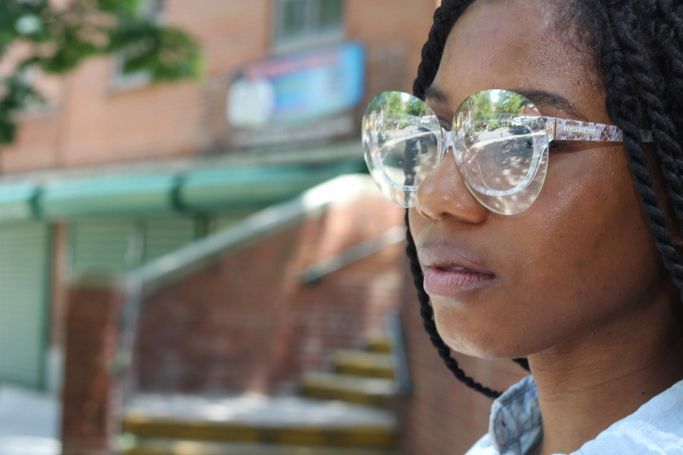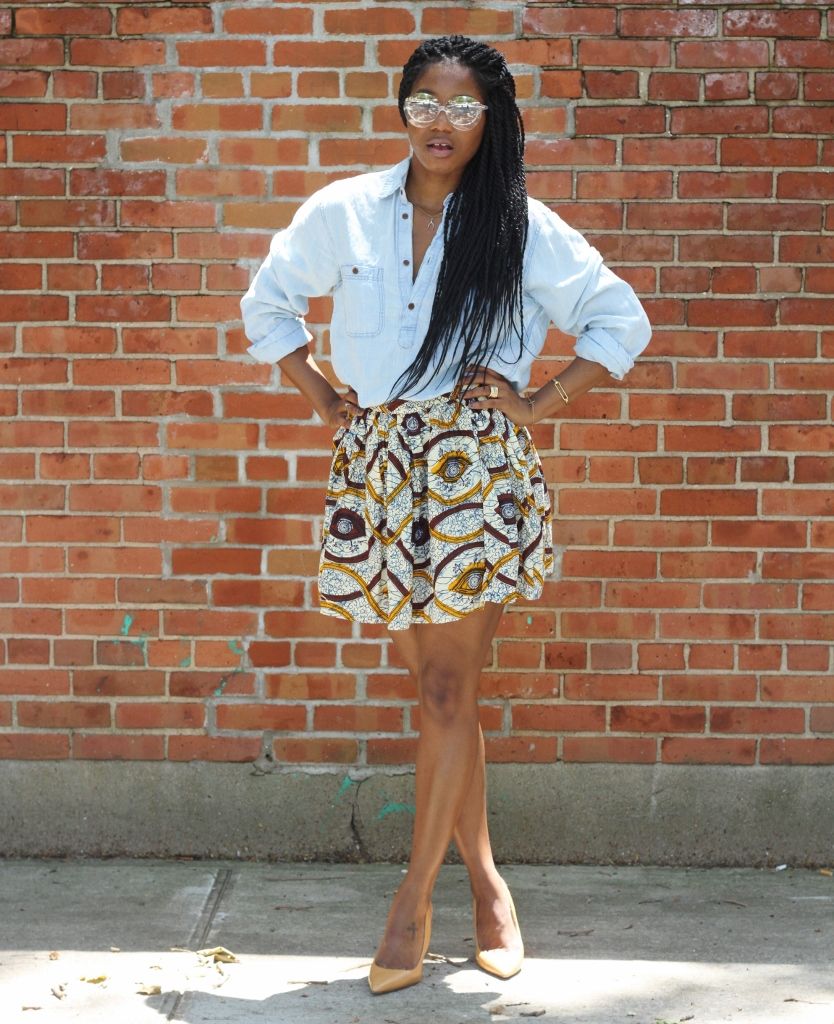 denim shirt: H&M Mens dept | Skirt: American Apparel | Shoes: Michael Kors | Sunnies: D&G
I've been rocking these Senegalese twist for nearly two months and although I love them they are getting way too hot for my head in this heat! I'm going to be taking them out soon and really don't know what I'm going to do with my hair after that. I'm sure i will cut it, just not sure how short I will cut it. Stay tuned.
Photography By Tiona D.