african prints
are on the map and not just here in the US. take a look at mainstream designers such as
Marni
,
Kenzo
and
DVF
that are fully embracing the african prints and trends. but what i want is authentic african designers like
Christie Brown
,
Gloria Wavamunno
,
Loza Maleombho
and
Madam Wokie
making their way into my closet! for my african fashion fix i always check out
4AcesDate
being that one of the girls Ozzy is based in Lagos, Nigeria where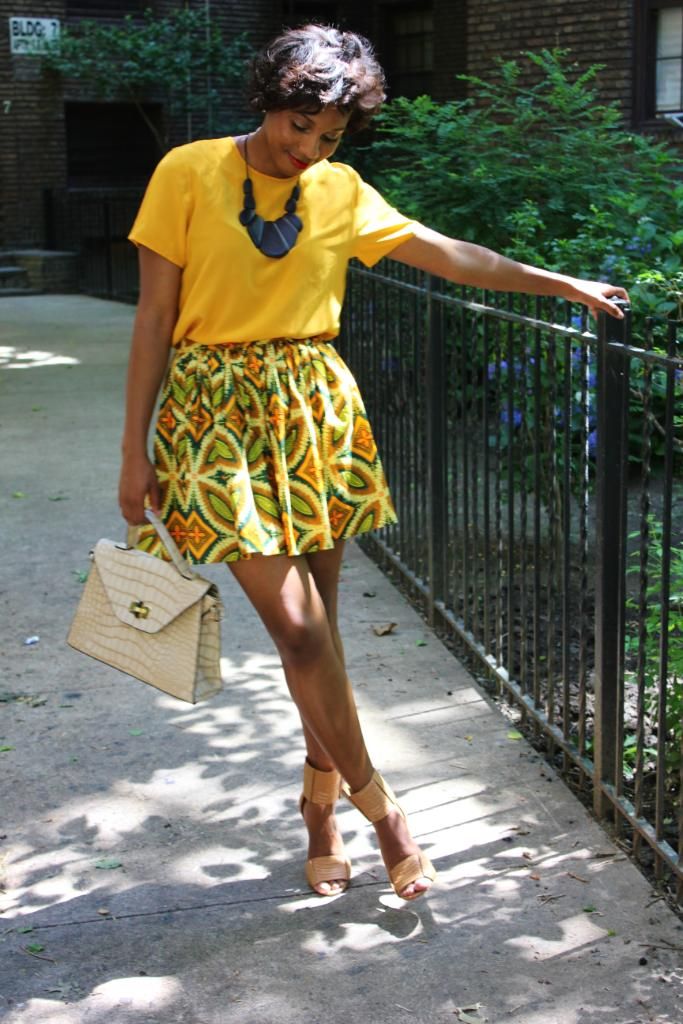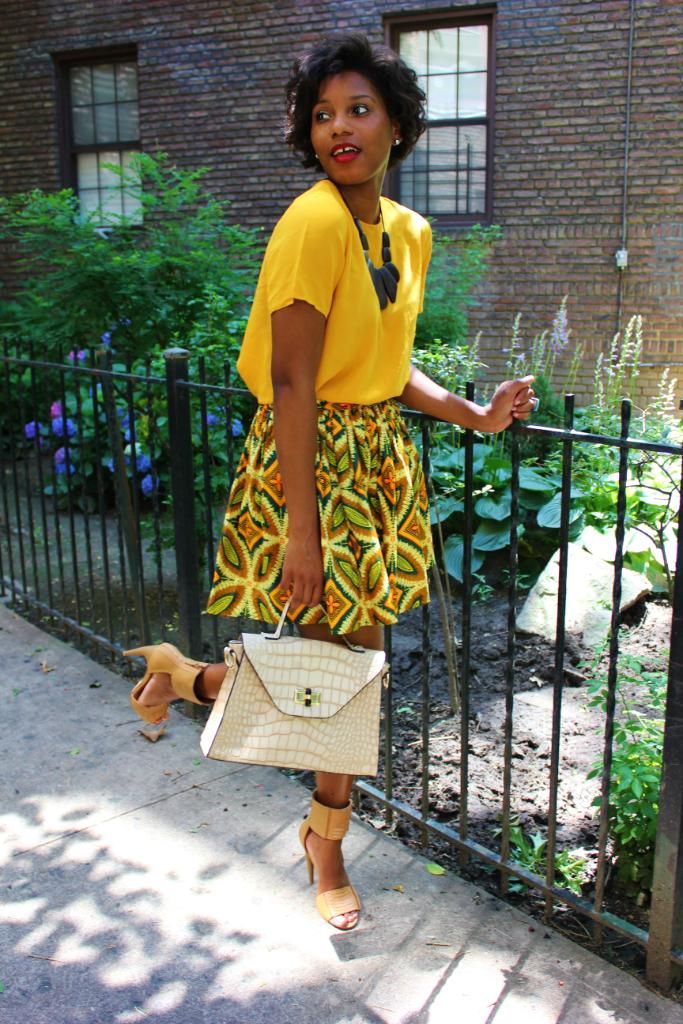 Bag: Light Years NC | Necklace: Thrifted from
Housing Works
| Ring: Got in Mexico
i am

totally smitten

with the print on this skirt mostly because it has my two favorite colors at the moment in it: yellow and green. check out my other african inspired posts

here

, here and

here

. just so you all know i will be rocking this bag with almost every outfit possible. its a great go-to bag because its so

versatile

and chic. im going to try and find more of them and report back to you all where you can get one. i get soooo many questions about this bag. But the store I got it from doesn't sell online (BOOOOOOOOO).
retailers need to step their game up.
so waddaya think folks?
also if you know of other great african designers please drop a note in the comment section so i can stalk them. lol.