Spring is hopefully right around the corner…well at least it officially begins in 20 something days. Although I doubt we will feel the effects at all here in New York. A nice bright 45 degrees day is all we get around here. It's one of the downfalls of living in New York. The winters last for effing ever and the Summer doesn't get here till June. It's times like these I yearn for my downsouth roots! Anywho I've put together lots and lots of outfit posts to showcase some of Spring (and summers) hottest trends that you can easily try out.
First up: Stripes, Snake print (of any kind really), and Ankle Straps!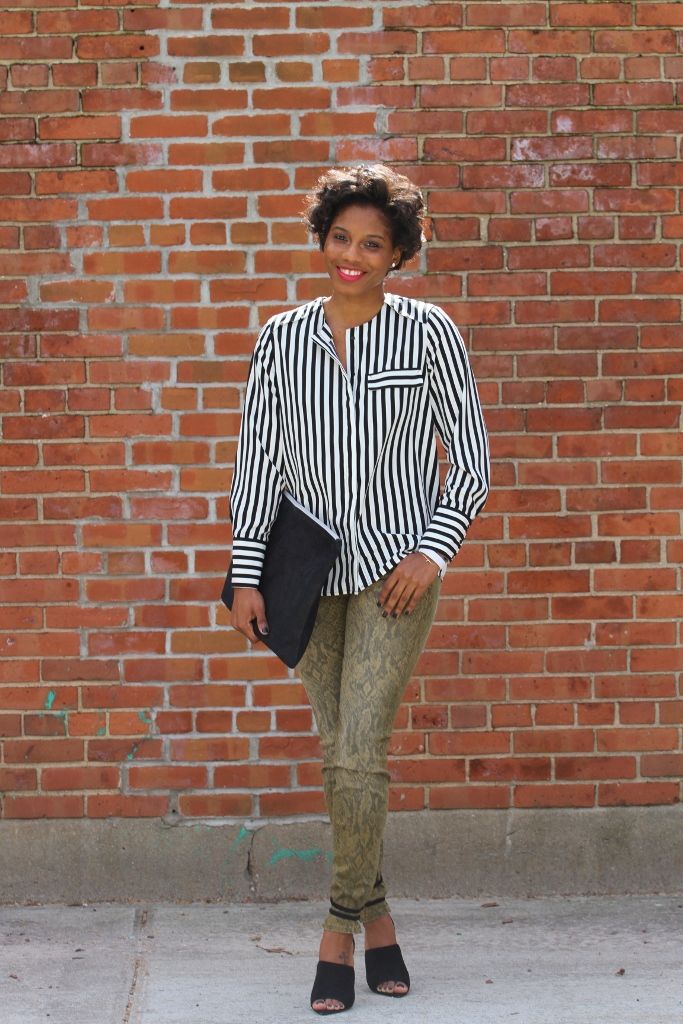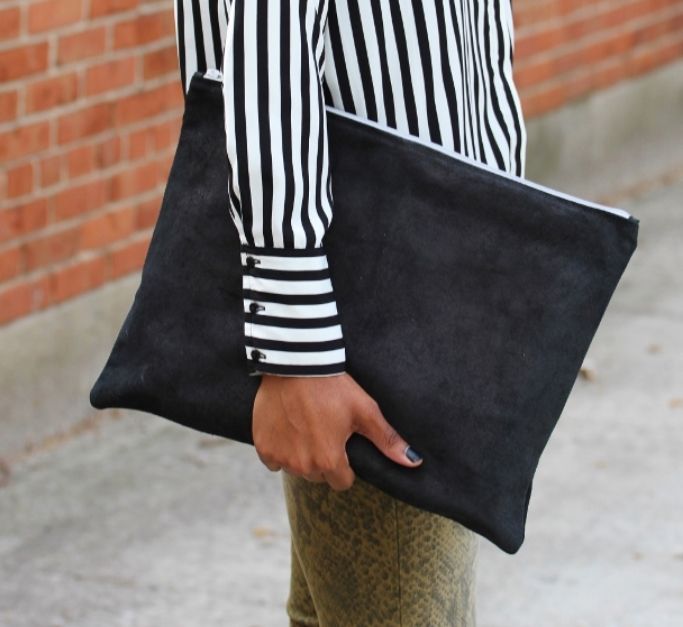 Top: H&M | Jeans: Current Elliot (via Loehmanns sample sale) | Shoes: Alexander Wang Nikola
Oversized Clutch: American Apparel | Lipstick: Sephora Brand | Earrings: American Apparel
I got this striped top from H&M like 1.5 years ago and just kinda held on to it because I figured stripes would be a "thing" again..lol. I love pairing a stripe with a print like these snake print Current Elliot Jeans or these printed shorts I last wore this top with. These Current Elliot jeans were a fashion STEELE at $30 from a sample sale at Loehmanns. By the way if you live near a Loehmanns the sale is still going on! I also scored these Marni x Current Elliot Jeans there too. I toped this outfit off with my new loves…the Alexander Wang Nicola Mules. They are gorge! Got them on ShoeScribe on SALE! Yippie. I am having a serious love affair with Alexander Wang shoes right now. The double ankle strap is what really caught my attention. Ankle straps are HOT! Check out these, these and these. Go on…get on the ankle strap band wagon! So here are a few Spring trends all wrapped up in a bow in one outfit. If mixing isn't your forte just go for a striped top and boyfriend jeans.
xx
Monroe
Photography by Tiona D.