so the day after Thanksgiving while I was visiting North Carolina I went to my high school reunion.
yes…i am 28 and im not ashamed damnit. i dont look a day over 24 without makeup lol.
anywho…i wanted to be chic yet a little edgy so i went with this basic black pencil skirt with leather panels from H&M and this new camouflage tee that I picked up at Urban Outfitters.
i think it made the perfect understated statement and yes i saw my high school ex boyfriend. i still remember when he had to take out his retainer before we kissed. ahhhh Youth. its so fleeting.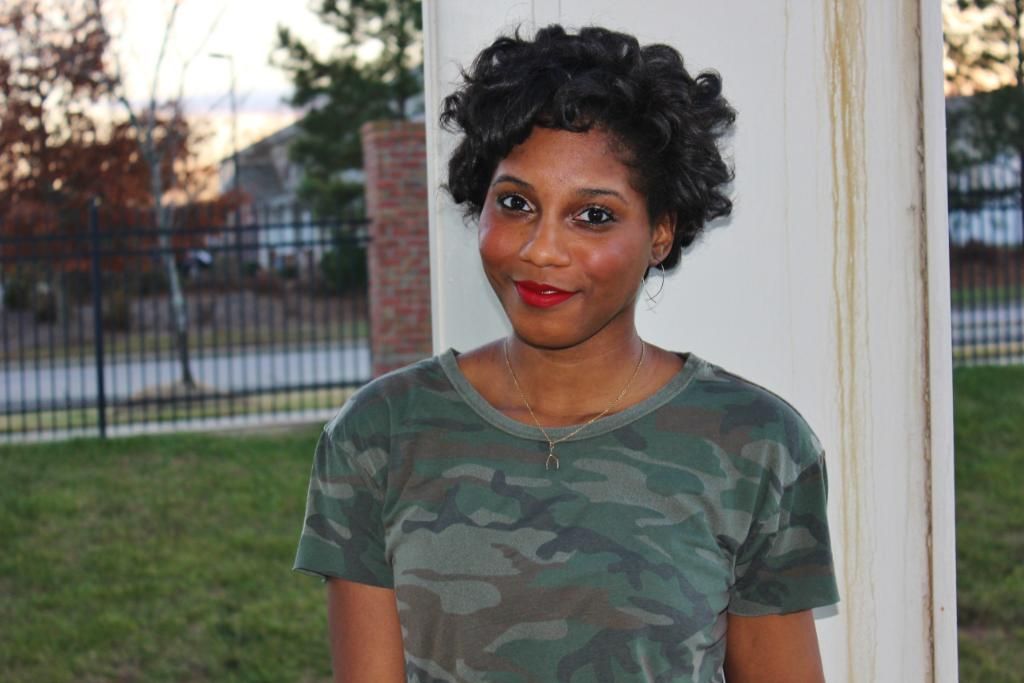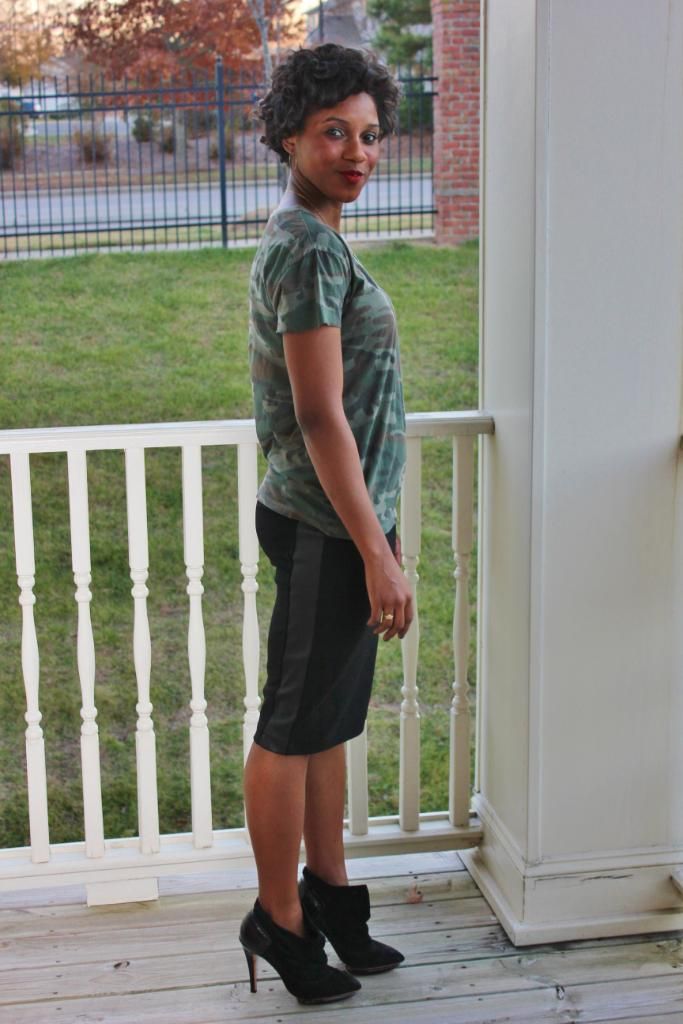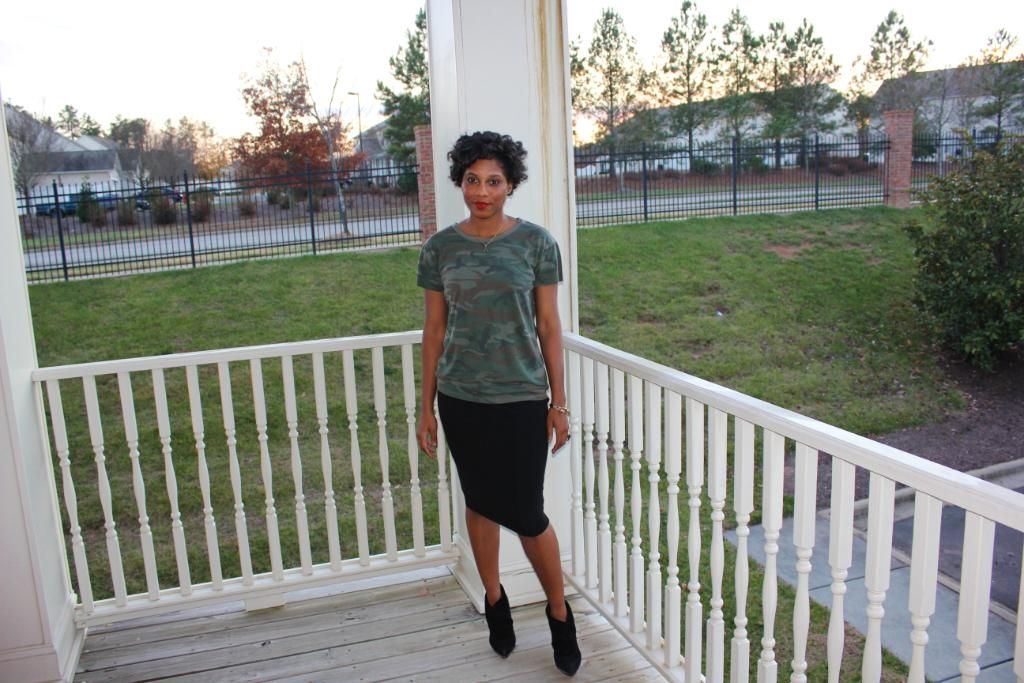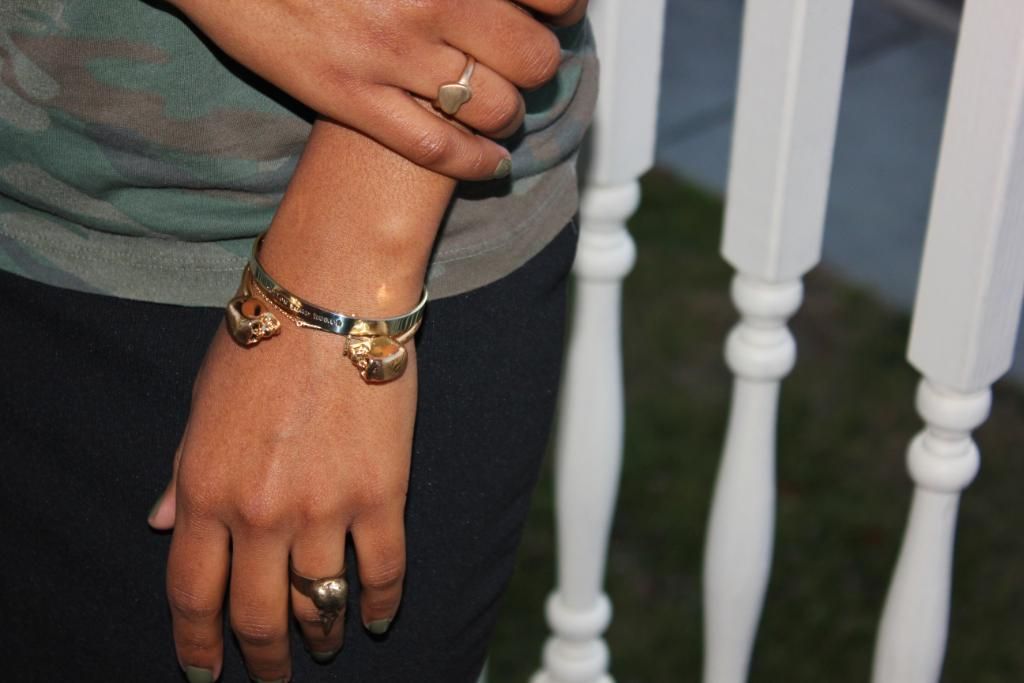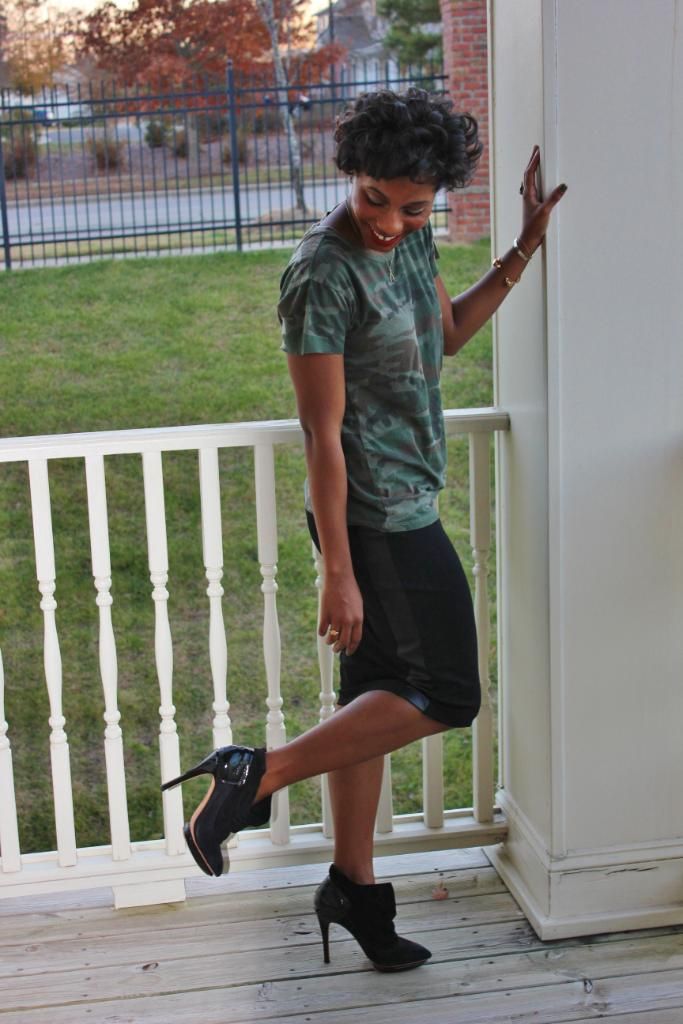 Top: Urban Outfitters | Skirt: H&M | Jewelry: Light Years | Booties: L.A.M.B.
im so glad i got to visit my favorite jewelry store while in North Carolina. its called Light Years and its located in South Point Mall in Durham NC. if you follow me on instagram (@monroesteele) you have already seen the load of awesomeness i purchased there. they are the most unique jewelry i've ever found even better than here in New York City. i wish i knew who they wholesale from because i'd go insane! i had such a great time visiting my home town for the holidays! i am on a serious camouflage kick right now. you will see soon enough lol.
xx
Monroe
follow me on instagram: @monroesteele
Photography by Lorna West