it seems that everything i've wanted wardrobe wise has magically appeared! i had been craving a
white leather pencil skirt
and
this one
popped up at
Brooklyn Flea
. then i wanted an ox blood leather pencil skirt and i found this baby at Nordstroms Rack. it wasn't on sale and I suspect it never will be but knew it would be a
wardrobe staple
and the fact that it was less that is was less than $100 didn't hurt either.
There….i've officially gotten everything I wanted off my
Fall wish list
!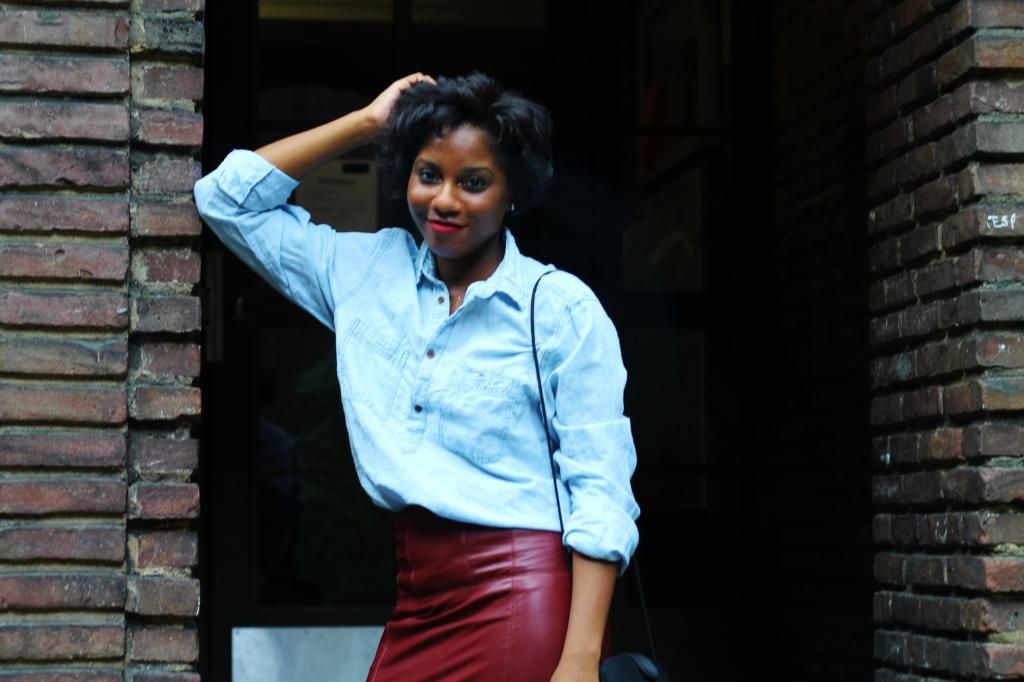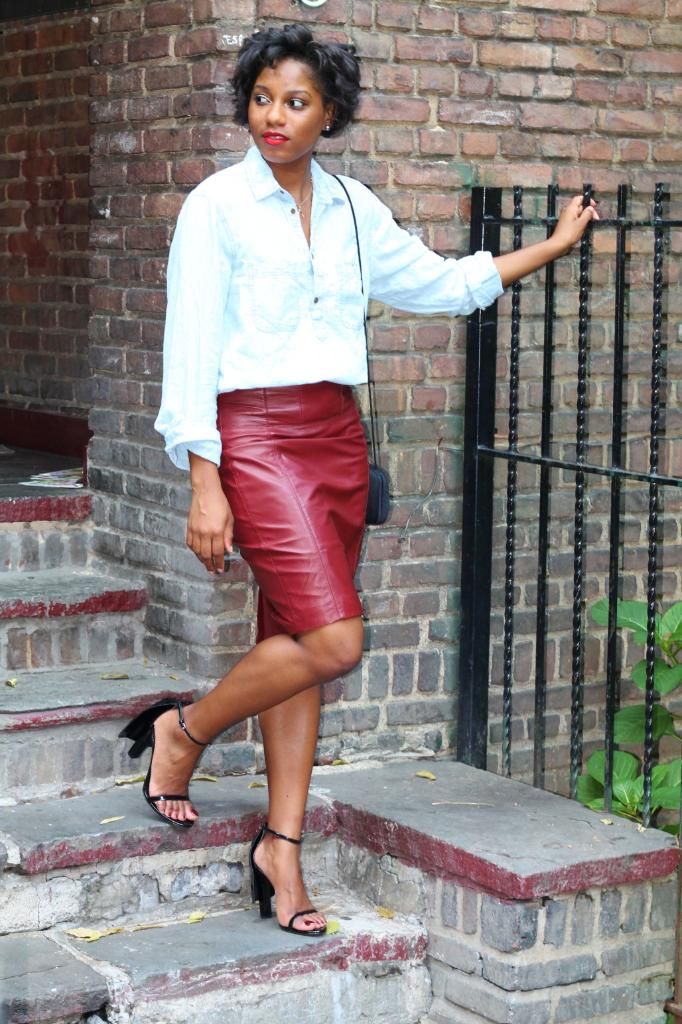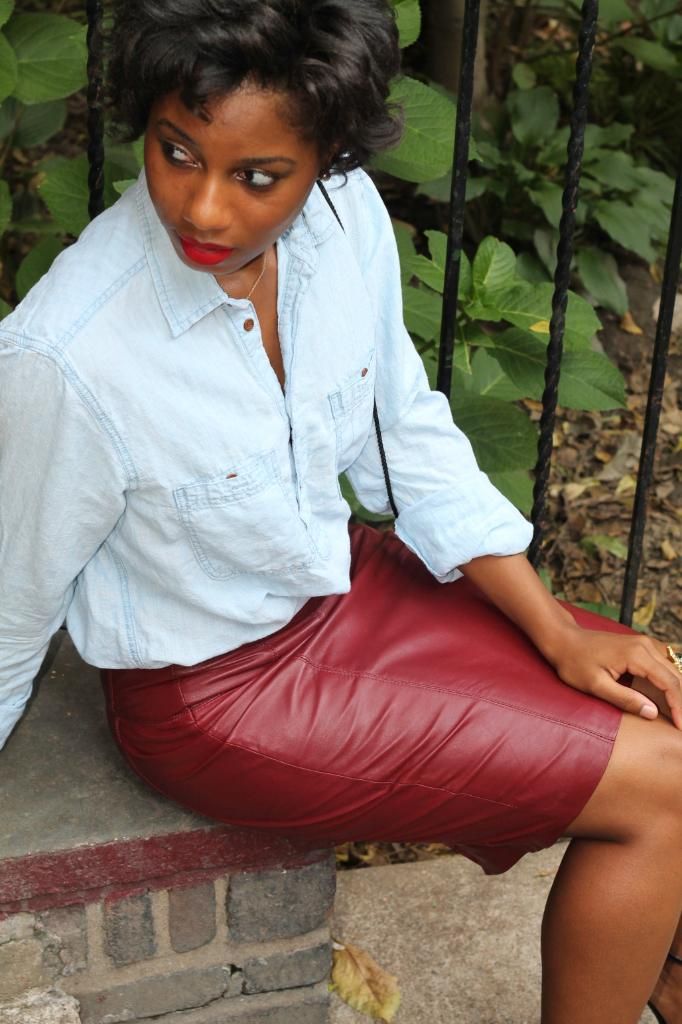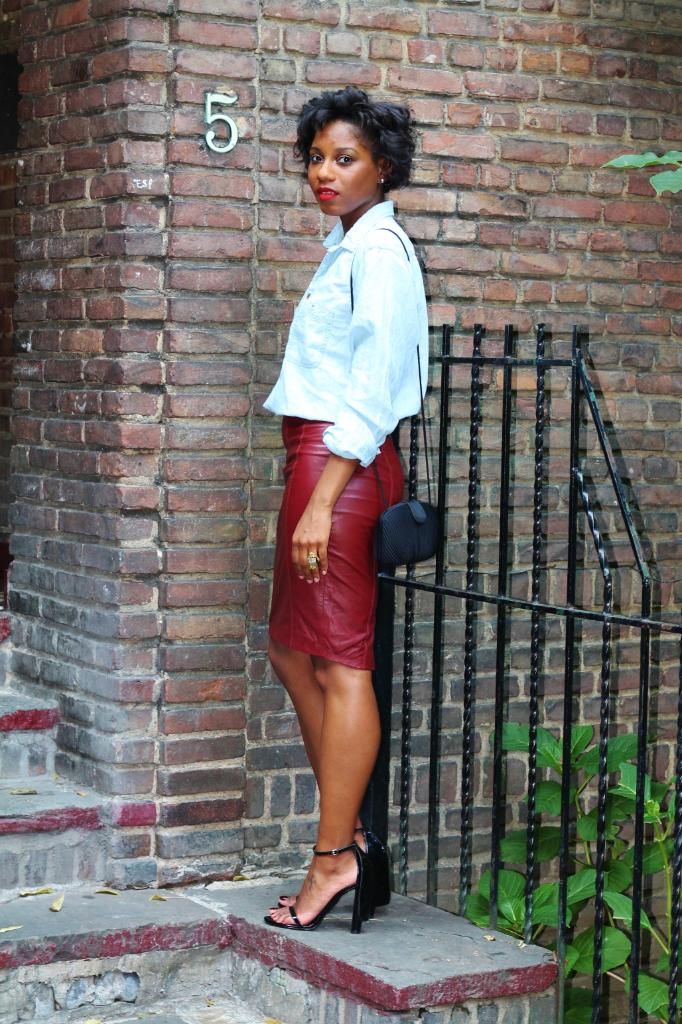 Denim Top: H&M Mens Dept | Skirt: Blanc Noir via Nordstroms Rack | Shoes: Alexander Wang
Baggette: Thrifted | Ring: Urban Outfitters
ohhhh
ox blood
. from what im hearing is that its the new black. that may be so but i think
black is the new black
. what i like about this
dark, rich, mysterious
color is that it can almost be a neutral. i paired it with denim but it could easily work with white, black or even another red toned top. have you ever reached a point where you don't want anything clothing wise? this usually happens to me after i go on a
spending spree
. i look in my closet and say..there…im done. and i literally dont shop for months. i am in that stage right now. there is nothing that i really really want. i think the next thing i buy will be a Macbook Pro and im getting that for myself for Christmas. i guess its a good thing im feeling this way…i can finally start saving!
xx
Monroe
follow me on instagram: @monroesteele
Photography by Tiona D.